You're engaged? Congratulations! Whether you've been dreaming of your wedding long before the proposal or just started to dip your toe in the planning waters, a gorgeous bouquet is often up there with the first wedding day visuals. Do you imagine a dainty posy of perfect ivory roses, or perhaps a wild free-form peachy coral rose bouquet full of loose tendrils and vines? Maybe you're picturing a stylish statement ombre design of pink roses, or perhaps a rustic bouquet of yellow roses and delicate meadow flowers? There's so many options it's easy to feel like an overwhelmed kid in a candy store!
To help you navigate the world of wedding flowers, today we're sharing a collection of 15 stunning rose bridal bouquets to inspire you. Nothing marks a wedding quite like roses, and David Austin roses are a step above the rest. World-renowned for their unrivalled beauty, glorious colour, character and scent, our roses bring a refined elegance to your wedding like no other flowers. Let us inspire you…
1) Classic White Rose Bouquet
2) Romantic Blush Rose Bridal Bouquet
3) Dramatic Pink and Red Bouquet
What a way to make a style statement! Pink and red is a stunning colour combination so don't be afraid to mix our deepest roses to make a real impact. Perfect for a Valentine's day wedding but striking at any time of year, take a look at Miranda, Kate, Darcey, Capability and Tess.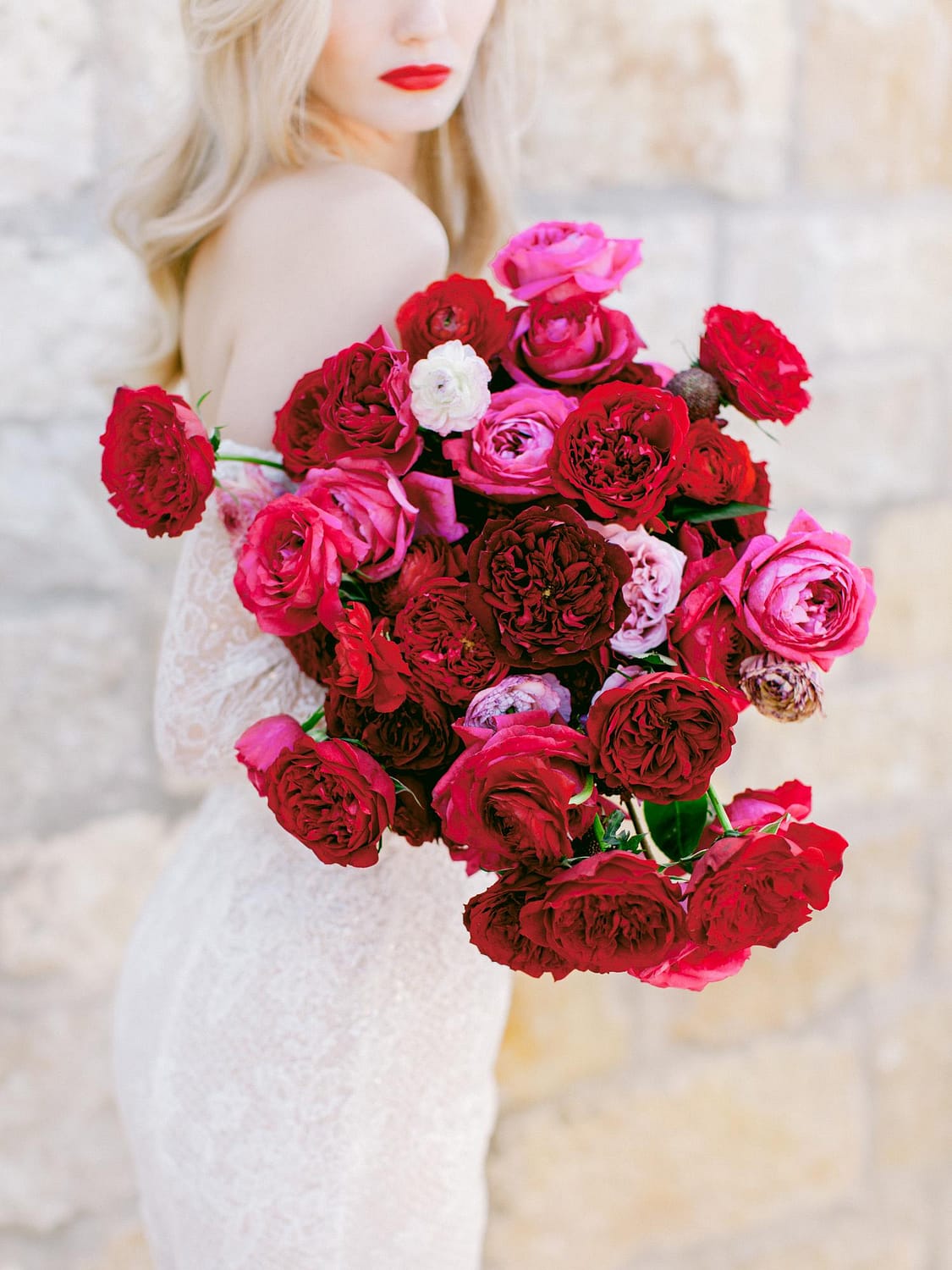 5) Orange and Pink Bridal Bouquet For Summer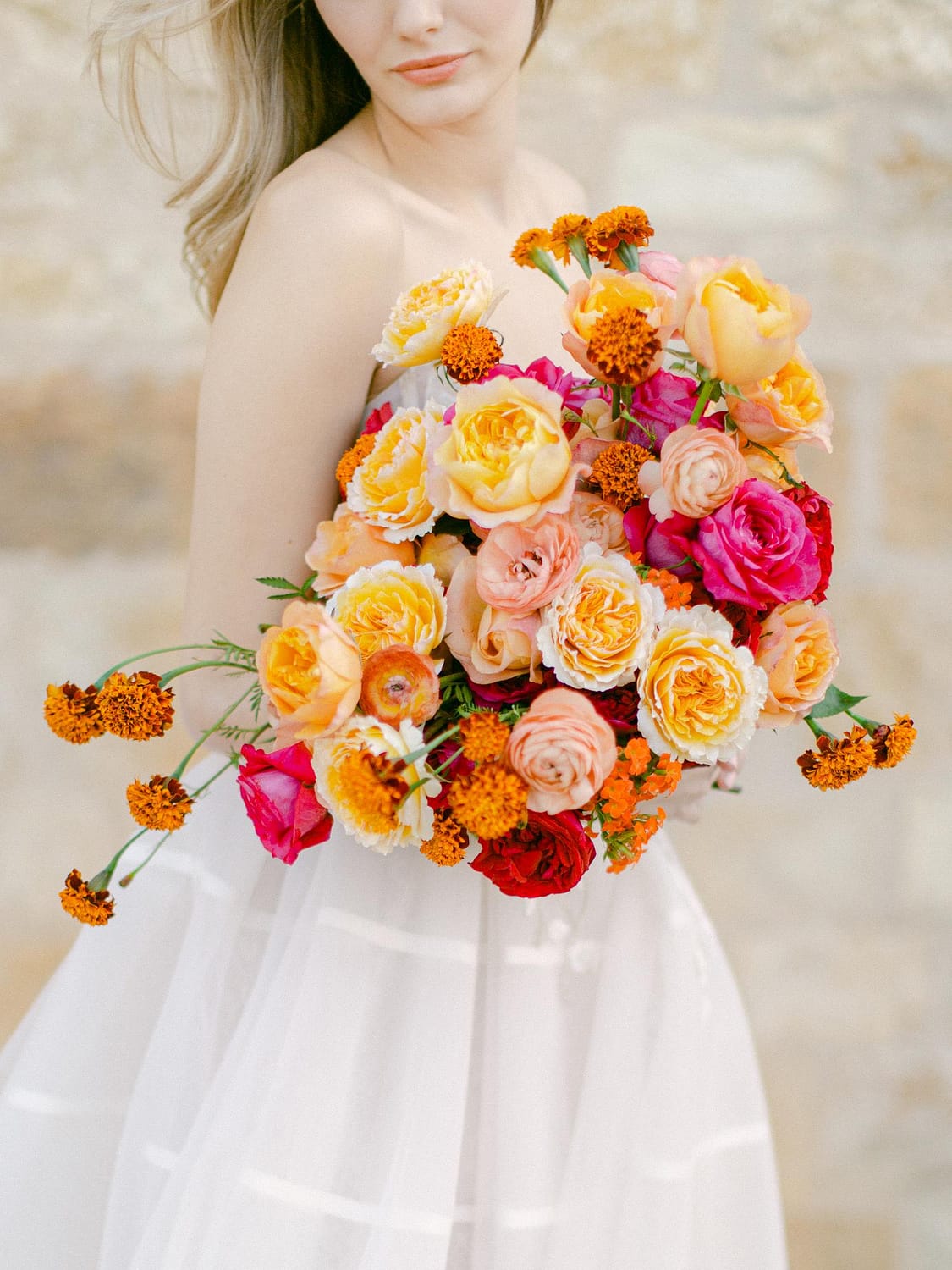 6) Pastel Garden Rose Bridal Bouquet
A delicate rainbow of pastel shades makes for a pretty bridal bouquet that appears to be gathered from an English country garden. Keira is the perfect blush pink rose for pairing with soft blue and lilac shades for a look that's dramatic yet elegant.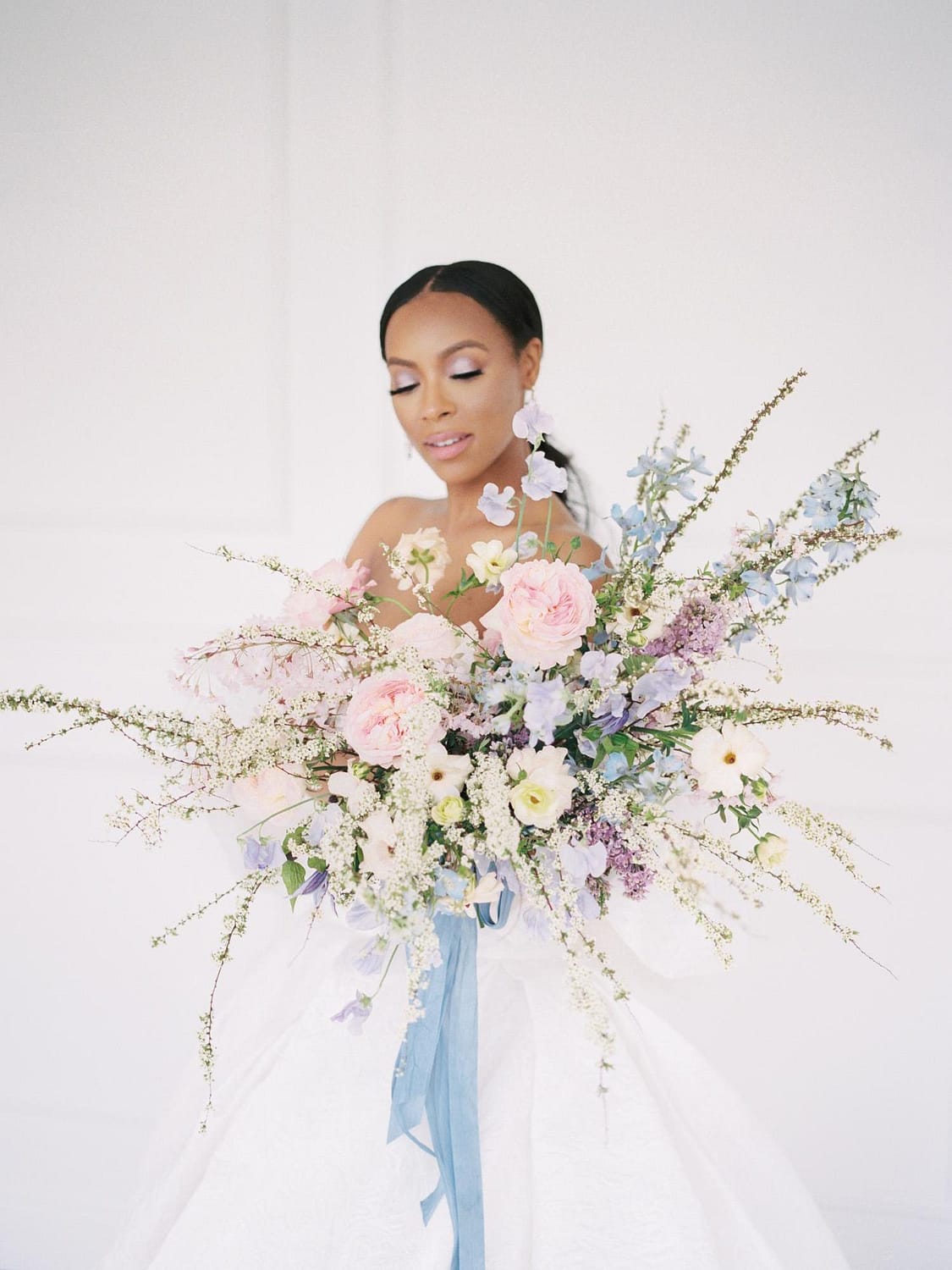 7) Ice Cream Sundae Rose Bouquet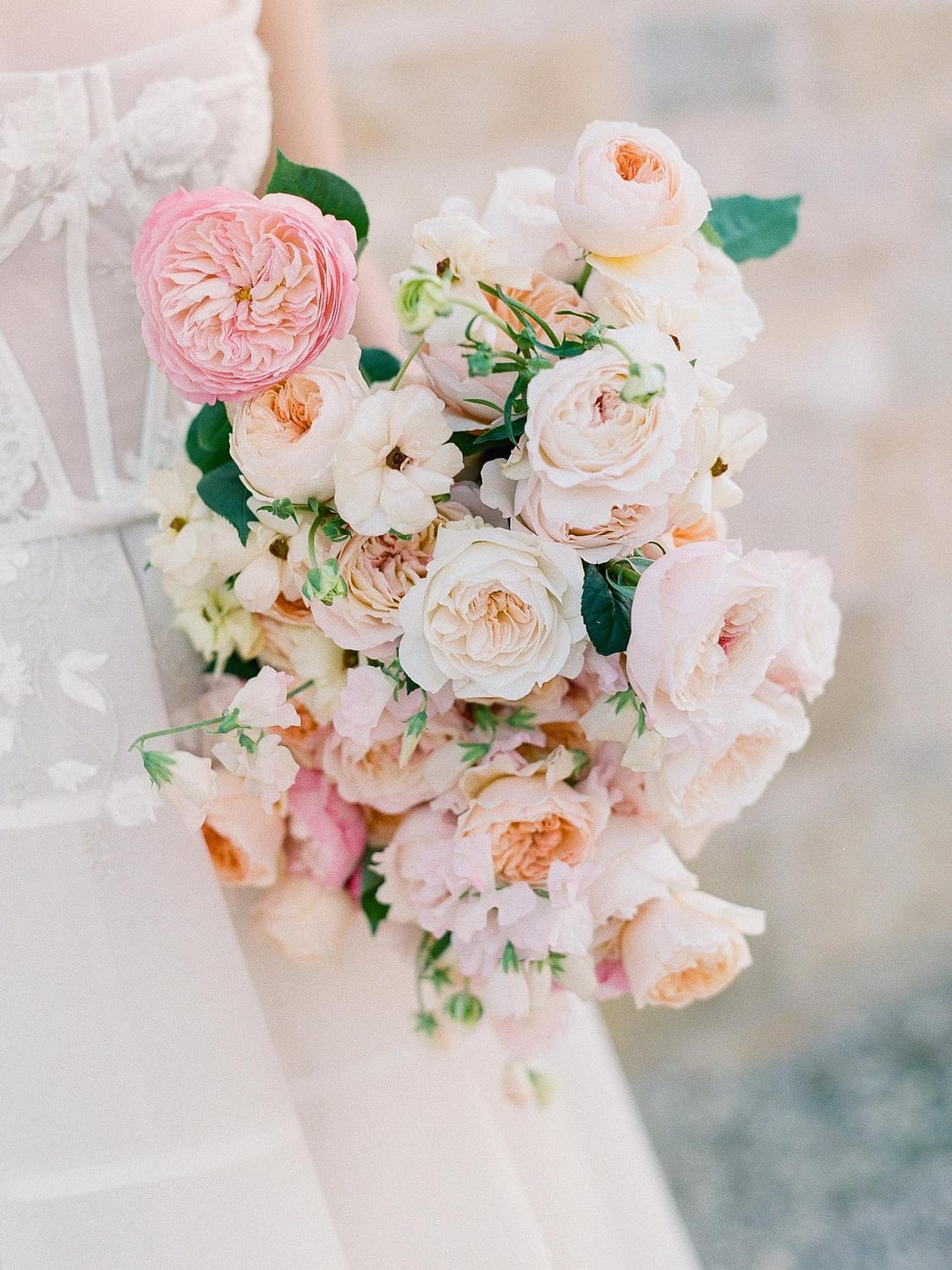 8) Ivory Rose Bouquet With Autumn Foliage
Wondering if white roses still work in autumn? Absolutely! Paired with touches of dusky pink and plum, and rich seasonal foliage, Leonora, Patience and Purity (pictured), seamlessly move into the cooler months thanks to their year round availability. The auburn velvet ribbon is the perfect finishing touch!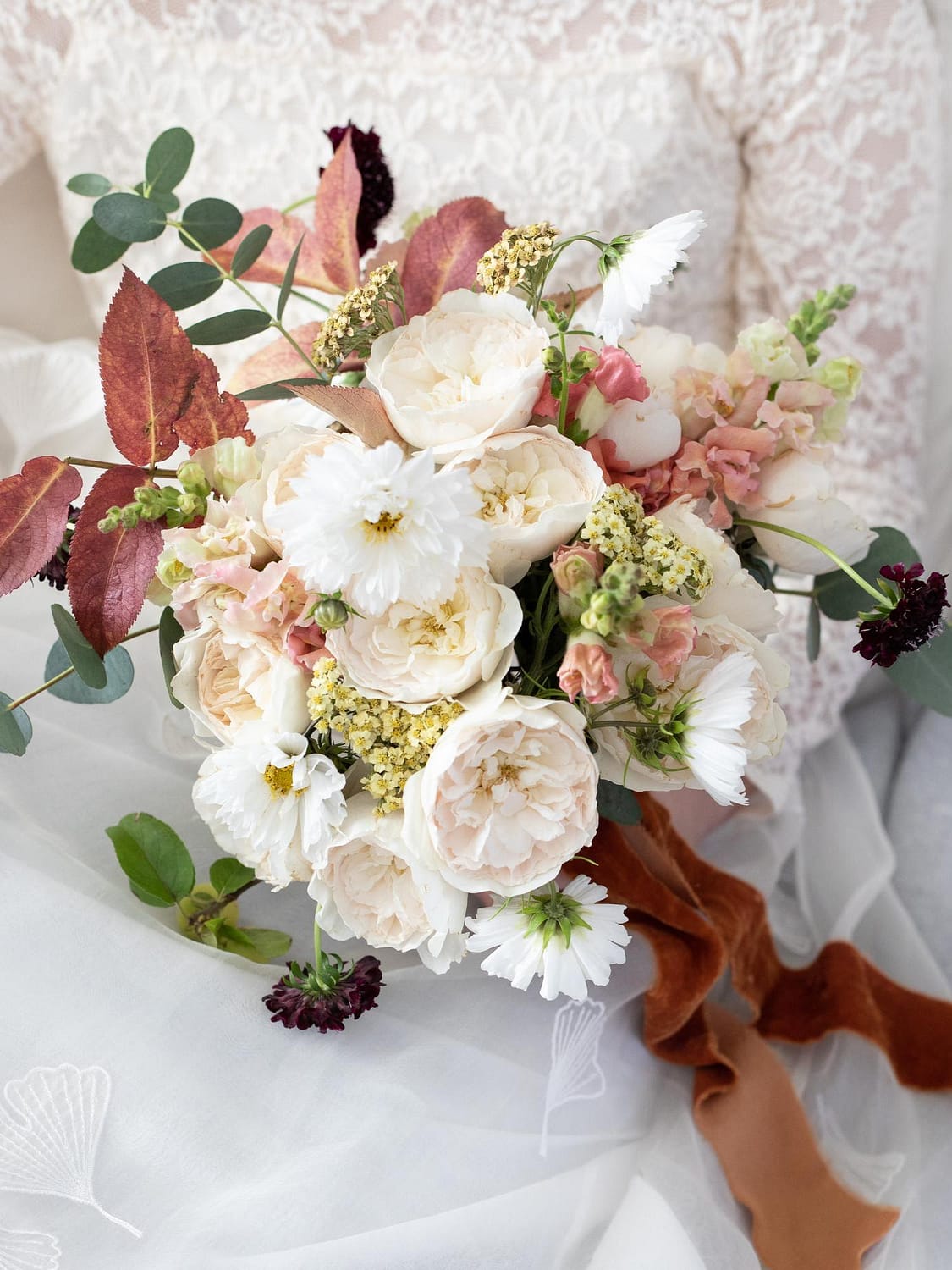 9) Exotic Bright Pink Rose Bridal Bouquet
Roses are quintessentially English but that doesn't restrict their potential for styling in different ways. In this Mexican-inspired bouquet, candy-pink Miranda is given an exotic spin with warm tones, tropical flowers, interesting textures and lots of verdant foliage.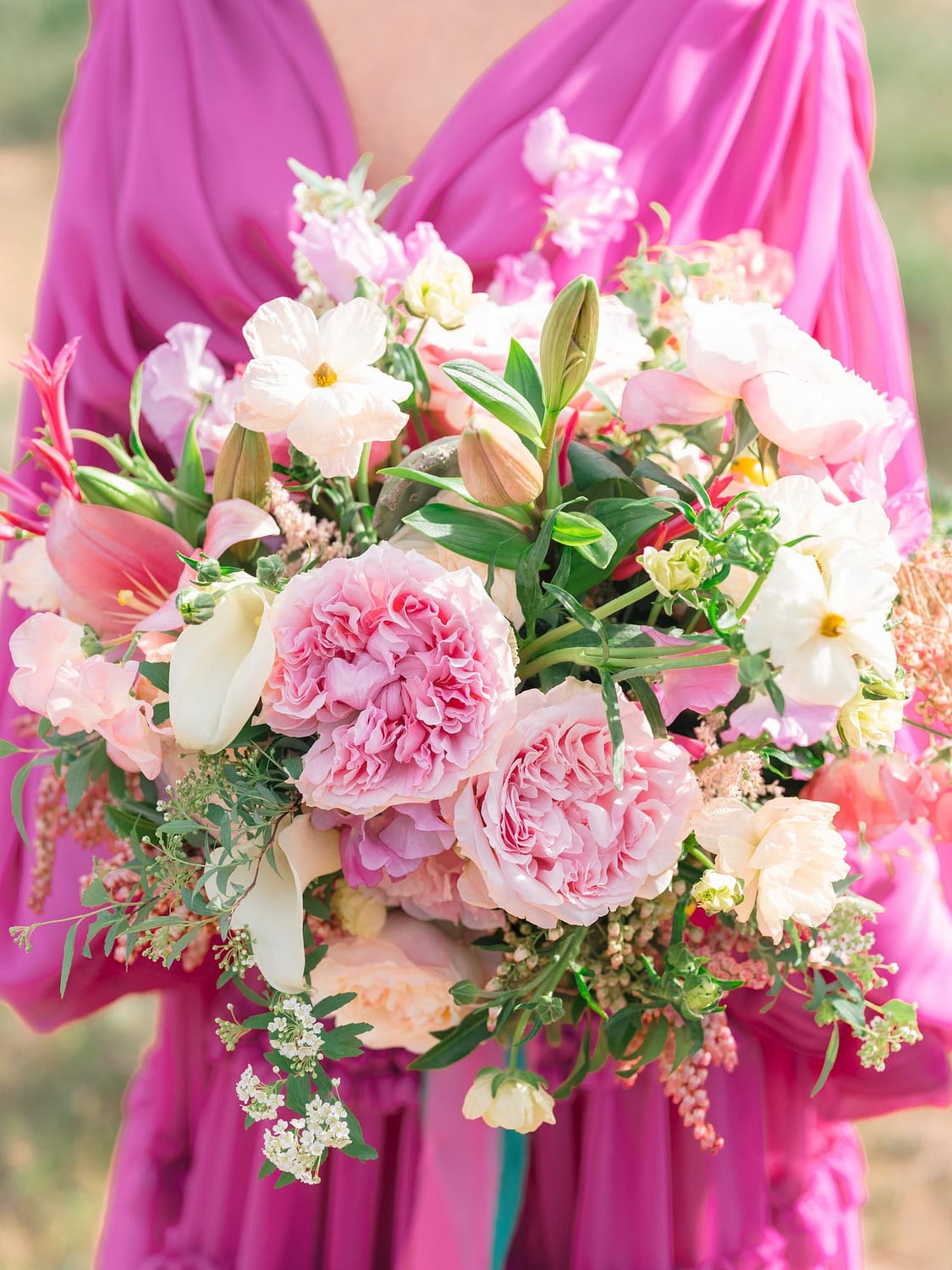 10) White Rose Teardrop Bouquet
Teardrop bridal bouquets, also known as waterfall bouquets, are a traditional style with a rounded shape at the top that taper towards a point at the bottom. Typically wired and formal, we like to take a slightly more modern approach, pairing our palest and creamiest roses – Leonora, Patience,  Purity and Eugenie – with delicate white flowers to create a striking asymmetrical design that's incredibly chic.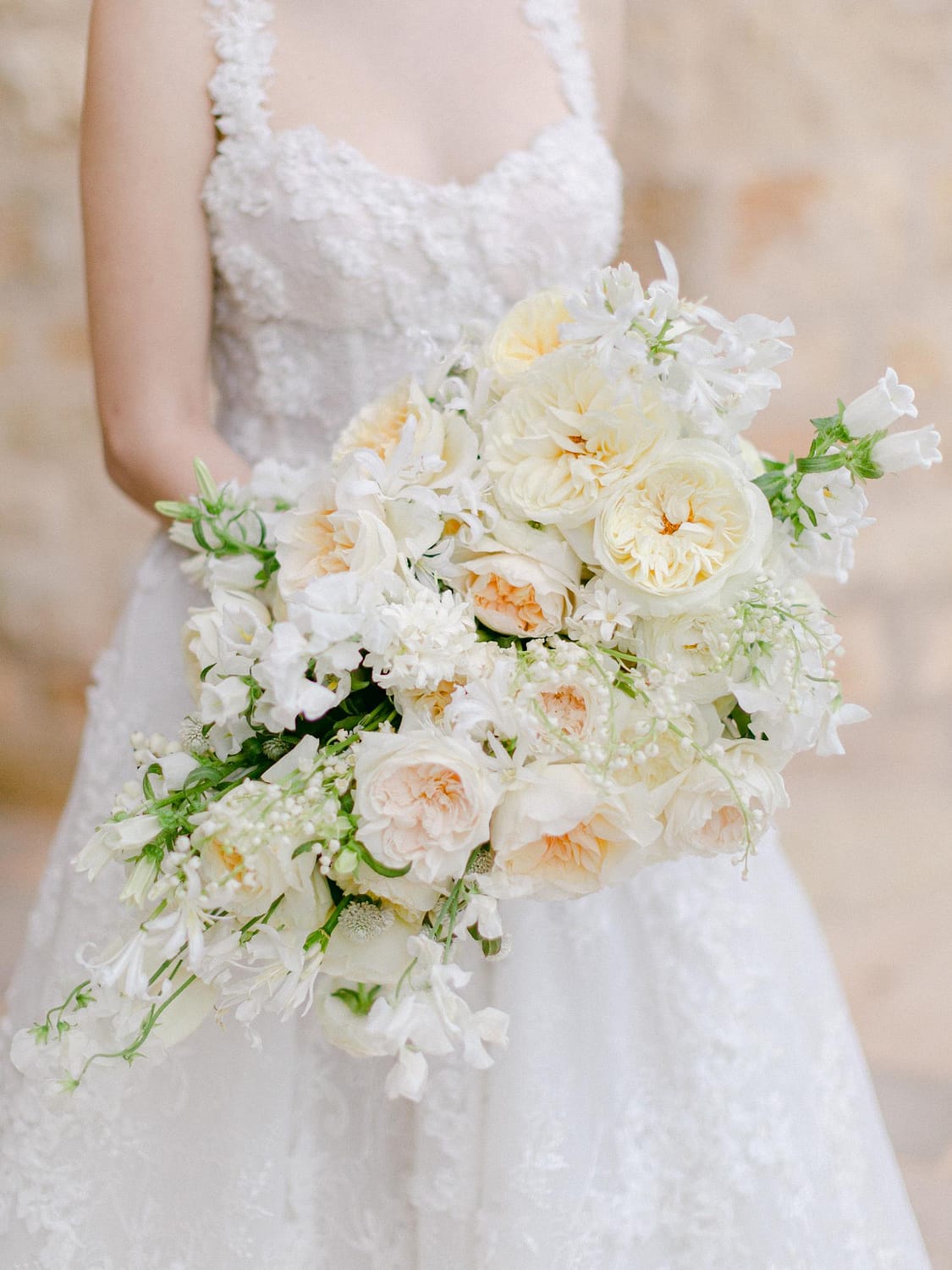 11) All Pink Rose Bouquet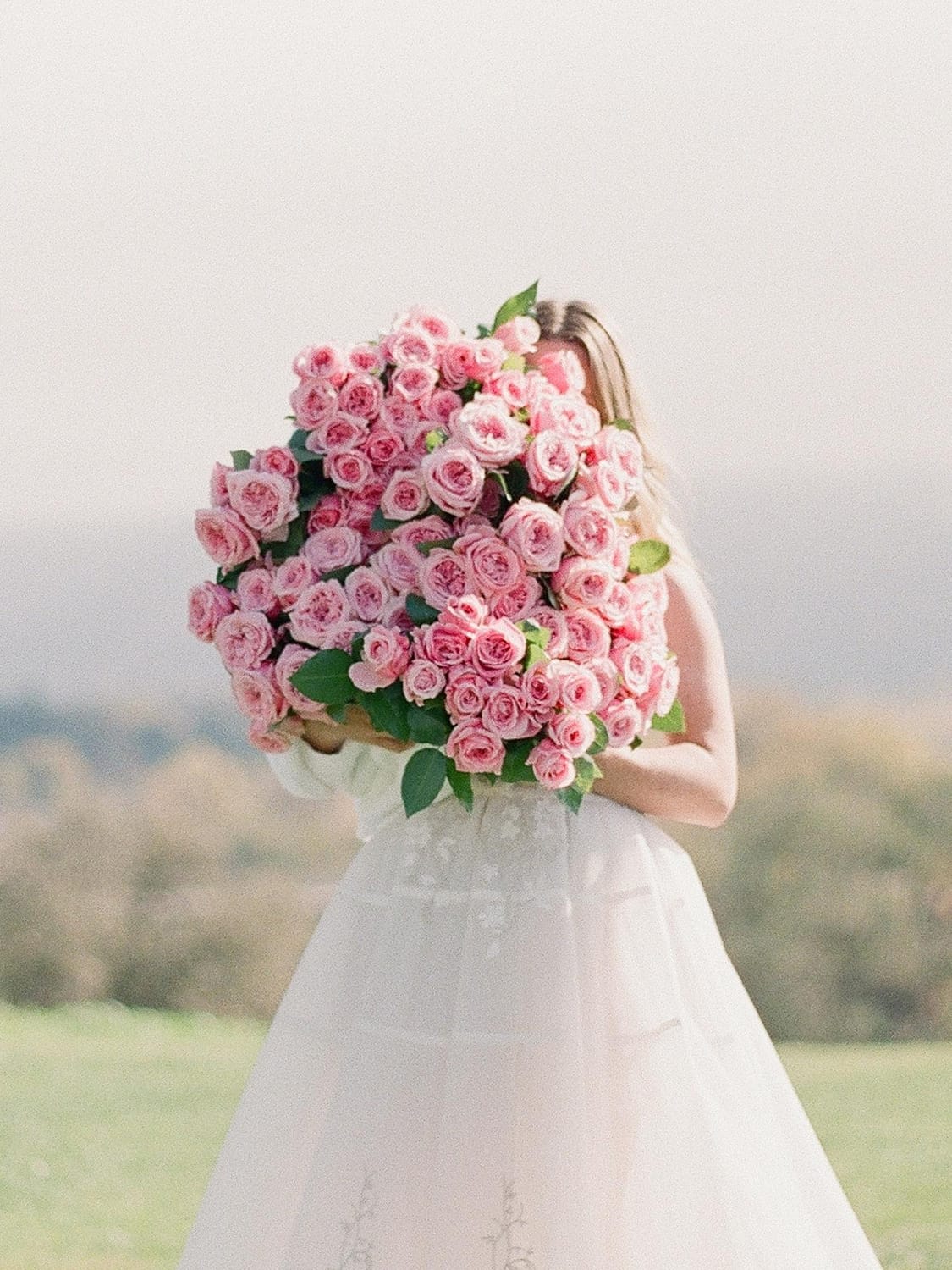 12) Sunshine Yellow Rose Bouquet
If you like the idea of encapsulating sunshine in your bouquet, our darling Beatrice is the one. The colour of long hazy summer days and golden sunsets, this warm yellow wedding rose brings a joyful grace to bridal bouquets. The Latin meaning of her name is she who brings happiness, and you can't help but smile when she unfurls those buttery petals.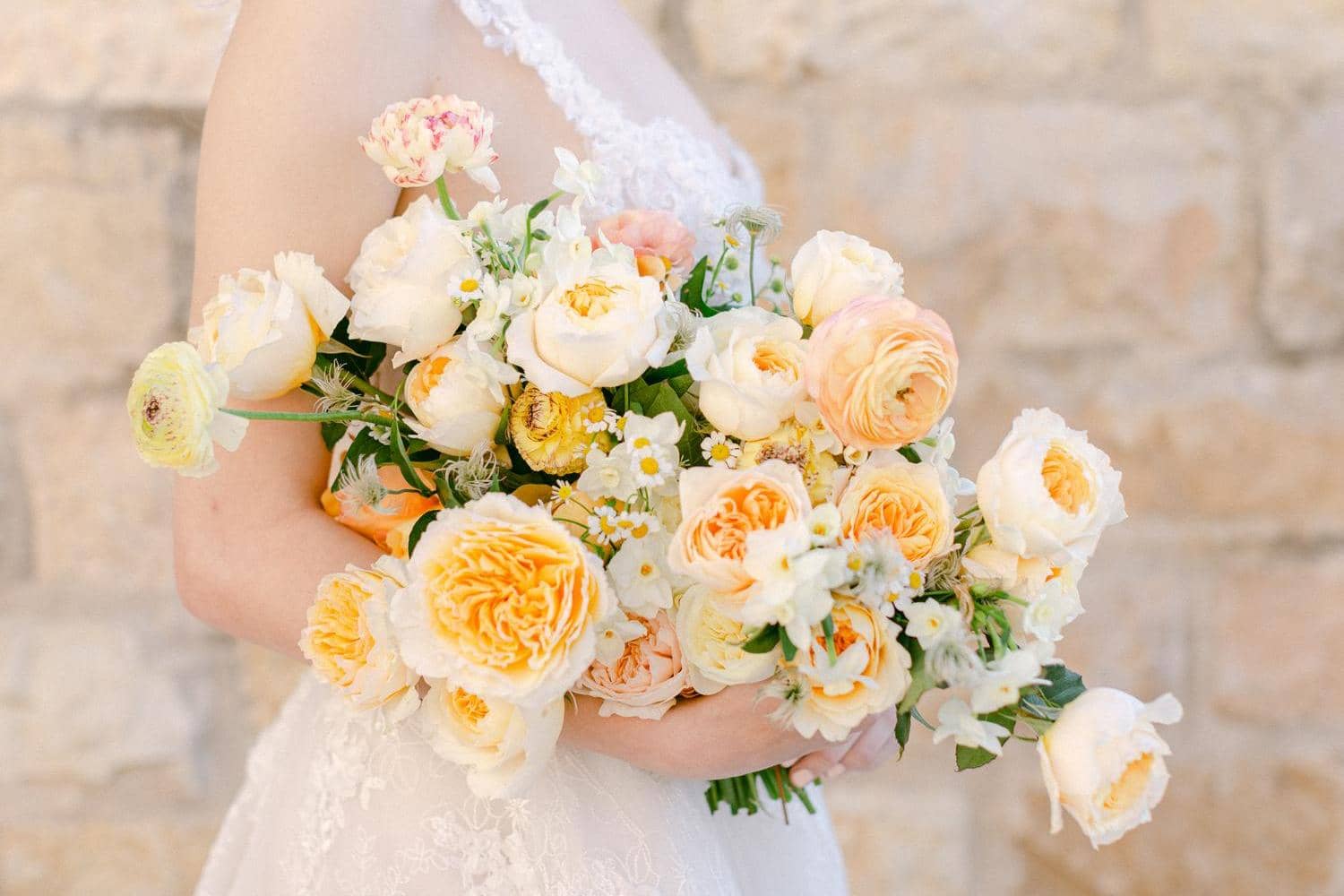 13) Winter White Rose Bridal Bouquet
Rose bouquets don't have to be big and blousy to be beautiful. This delicate ivory bouquet of  Purity paired with papery petals and spindly willow gives a gorgeous ethereal feel that's perfect for a winter wedding.
14) Blue and Yellow Spring Wedding Bouquet
Blousy ivory and blush roses styled with touches of blue, yellow and green feel so fresh and just the perfect choice for a spring wedding bouquet. Here the ruffles of Eugenie are paired with delicate blue love-in-a-mist (nigella), yellow Billy buttons (craspedia) and soft green hellebore to create a gorgeously simple yet elegant design.
15) Rustic Country-Style Peaches and Cream Rose Bouquet
Peach and blush roses styled with soft cream flowers and grey-green foliage is one of our favourite combinations for brides. Sprigs of berries, wispy tendrils and lacy blooms contrast beautifully with the perfectly cupped Juliet and more informal Purity rose in this loose meadow-style bridal bouquet.