The particular characteristics that make each of our roses unique and instantly recognisable are no accident. The shape, colour, and scent are all considered with an obsessive attention to detail. Only the very best will receive the David Austin hallmark and be included within our collection.
Rooted in the English countryside, our story spans three generations of one family. For over seventy years we have been breeding roses. Today, Mr Austin's son, David J C Austin, and grandson, Richard, are at the helm of the business. Our collective values remain true to the lifetime's work of our founder – a legacy that continues.
Dedicated to breeding excellence​
In the early 1950s David Austin set out to create a more beautiful rose. Seventy years on, this simple objective remains, both in the creation of roses for the garden and our cut rose collection for floristry. Rose breeding is often described as being as much an art as a science but above all, David Austin's roses have a collective style. Each rose can take up to 10 years in development before being introduced.
Harnessing Nature's Beauty
Growing the jewels of the flower world means partnering with the very best. Skilled growers, who are true artisans in their field, cultivating the development of each rose by harnessing the power of nature alongside their many years of growing expertise.

Our Growers understand that each David Austin rose will ultimately perform at the most prestigious or intimate occasion, celebrating some of your most poignant life moments. Like us, their daily strive for perfection is unwavering.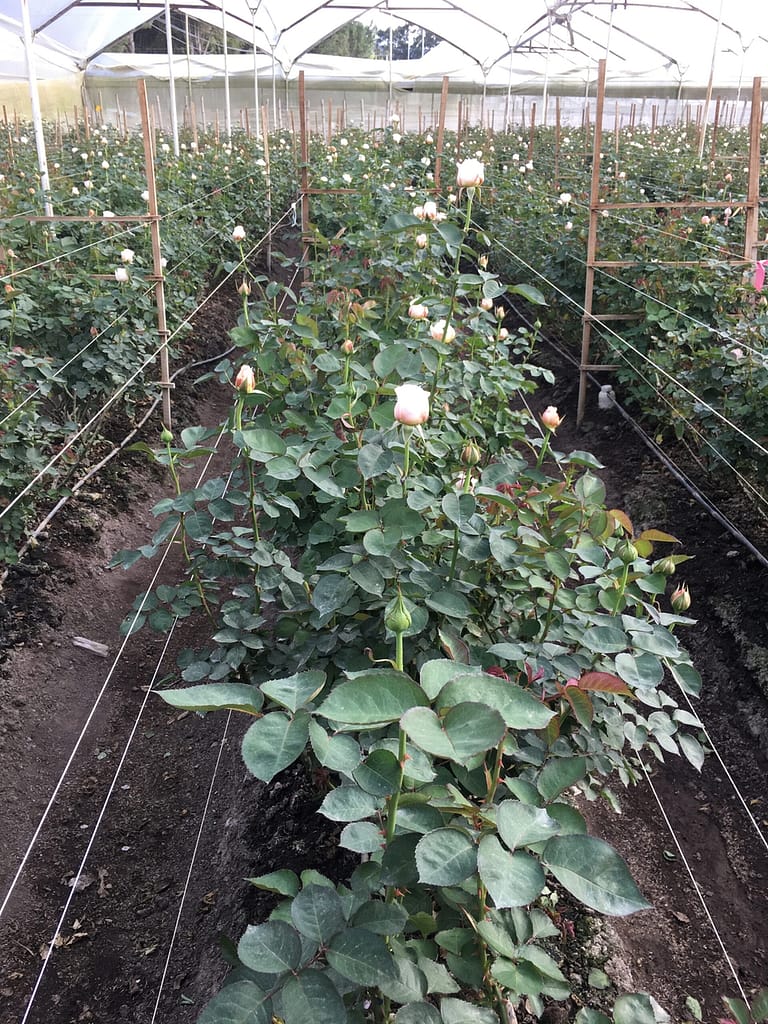 Garden & Cut Rose Differences
We are often asked about the difference between our garden roses and our cut roses. In short, the first is bred to plant in your garden, and the latter to perform exquisitely in floral arrangements. Our cut roses share the same breeding heritage and exceptional quality as our garden roses. However, they have been created specifically for floristry with long, straight stems and large blooms that perform magnificently in arrangements and bouquets. Our cut roses are grown in greenhouses, which means unlike garden roses, they are in flower all year round.
There is no such thing as a perfect rose so our work will never end but we will never stop looking for it….."