Create a magical backdrop of roses from the bouquet in your hand to the floral welcome for your guests.
For floral inspiration at your fingertips take a look at our latest brochure.
The perfect reference if you are planning a wedding or an event.
You can click on the brochure to view online or download using the button below. You can also order a printed copy of our brochure.
David Austin Wedding Brochure
The perfect Roses for you
Choose a single colour or play with a mix of roses – there is a rose for every palette and an array of fragrances.
The David Austin Collection is available from your wedding florist, who will design your wedding flowers and order your roses especially for you.
Available throughout the year, and always in season, they are the ultimate romantic choice for your wedding day.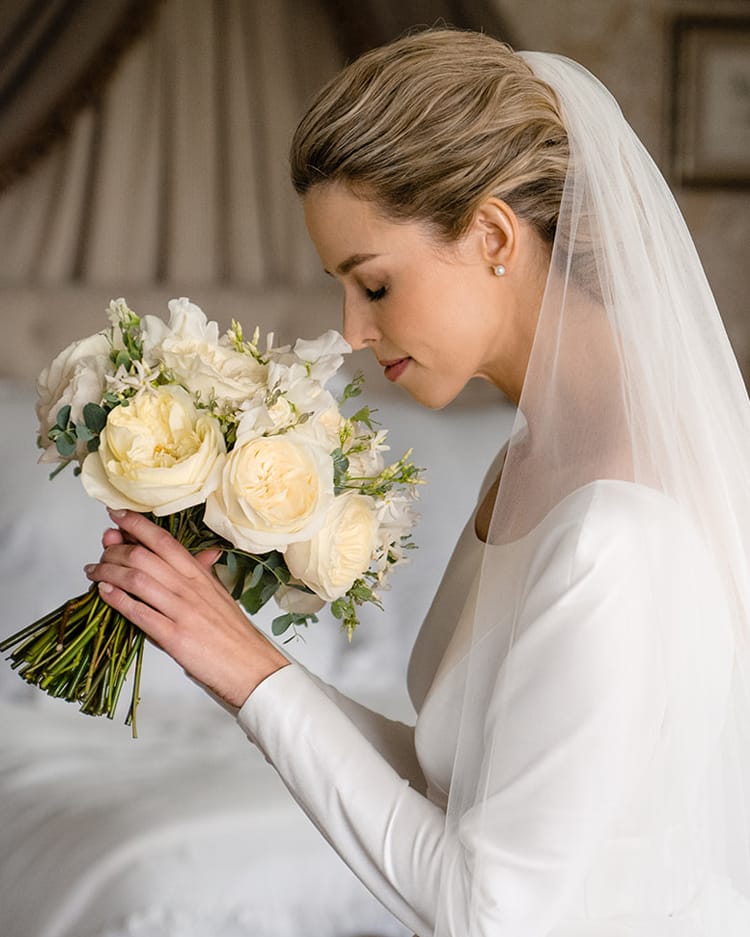 I was very keen to have David Austin Roses due to their scent, beautiful names and the elegance they exude.
Hello, we love to talk about our roses and share our passion with people who love them as much as we do.
Our roses are available from your chosen wedding florist, who will order them, especially for your occasion.  But if you or your floral designer need assistance or have questions please do get in touch.
We read every message and endeavour to respond in 48 business hours, Monday – Friday 9 am to 5 pm GMT.