For Brides & Event Organisers
Talk to your floral designer who will be able to order our roses on your behalf. Please pre-book well in advance of your event as your roses will be specially ordered for you. If you need help finding a local supplier, or would like any advice about using our roses, please get in touch.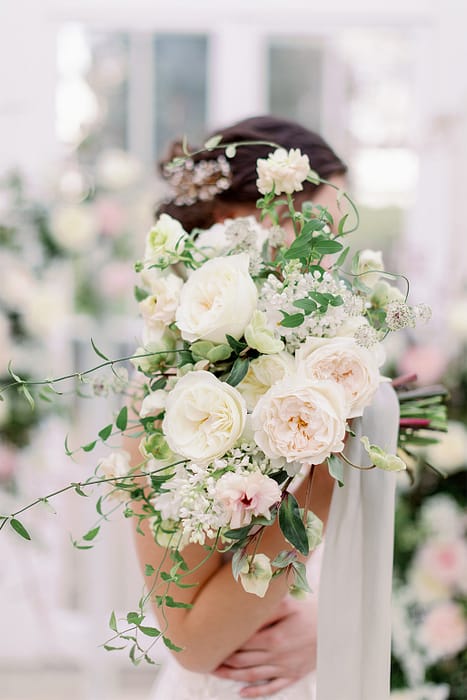 David Austin Wedding Roses are available 12 months of the year and can be ordered through wholesalers around the world.
As a premium rose, you need to pre-order well in advance with your chosen wholesaler.
Use the Wholesaler Directory below to find your nearest supplier.
This is a growing list and if you are a wholesaler and wish to be added to this directory, please get in touch.
For me, there just isn't another rose out there that compares to a David Austin rose. Their scent, shapes, ruffles, tones, delicacy – they're just perfect for elevating my work for my wedding couples and the clients that I work with.
Flowers are such an integral part of my styling work – they make or break the entire look and they help me to tell a story – and so I am very picky with those that I choose to work with. It's David Austin roses time and time again.
Hello, we love to talk roses and share our passion.
Please contact us if you need any advice, we'd be happy to help.
We read every message and endeavour to respond in 48 business hours, Monday – Friday  9 am to 5 pm GMT.