Constance is the fairy-tale princess of the David Austin rose family. Gorgeously girly and endlessly romantic, she is the prettiest of roses with pale cream and blush pink petals that disperse like watercolours across parchment. She's often the number one choice for couples looking for the perfect pink wedding rose and it's easy to see why.
Constance is the perfect rose to add a feeling of old-fashioned romance to your wedding day, yet her youthful hue and fresh fruity scent give her a modern touch too. Her multi-toned hue and distinctive fresh fragrance make her a truly show-stopping choice. So how can you incorporate this romantic pink rose into your own special day? Read on for our top wedding flower ideas to celebrate the beauty of Constance.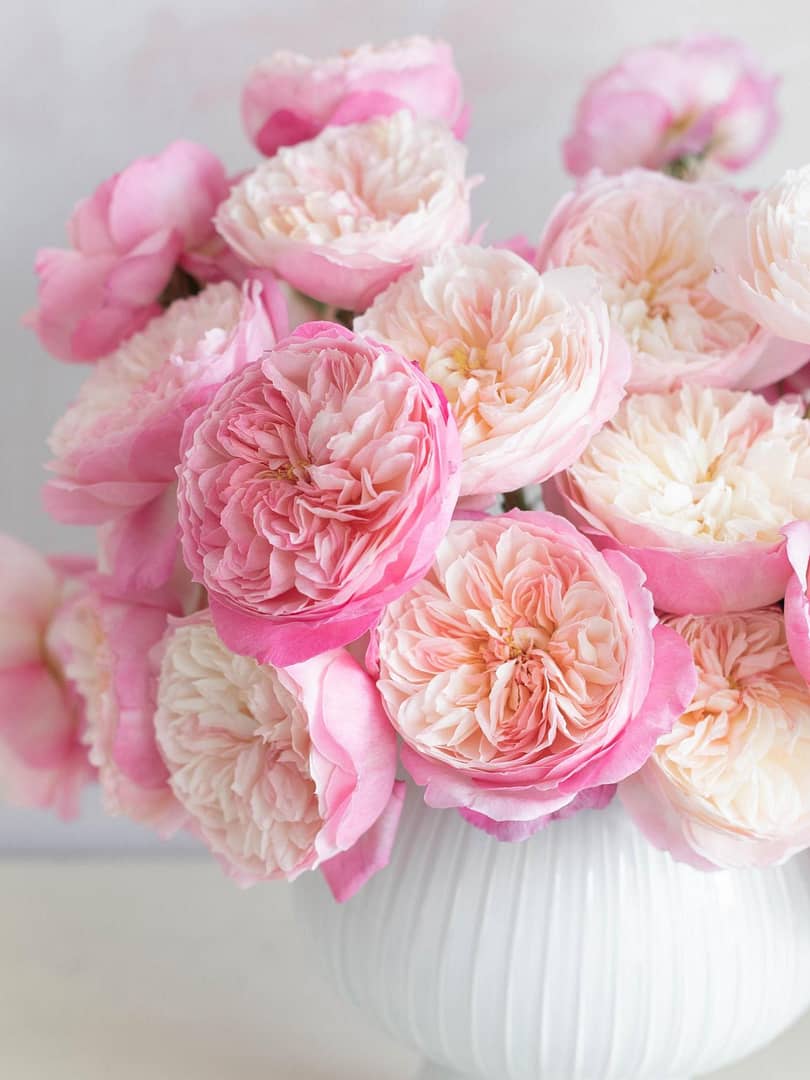 The Princess of Wedding Roses
Constance has a Cinderella ball gown shape with layers of delicate petals that ombré from a heart of cream to rosy marshmallow pink. Each rose reveals herself quite differently, some open to the palest cream and blush pink, others to a deeper raspberry hue. This unpredictability makes her all the more special and unique. Constance has an elegant fruity perfume with hints of apple and pear. Like an opulent ball, she has the magical allure to sweep you away with her sheer beauty.
What Roses work well with Constance?
Constance is surprisingly versatile and can be styled with many other roses and seasonal wedding flowers to enhance her feminine appeal. Pair with our creamy white roses, Leonora, Purity or Patience, for a flirty raspberry ripple effect with delicate flushes of astrantia, sweetpeas, cosmos and butterfly ranunculus for touches of textural contrast.
If you're going all out pink, you can create a dreamy pink bridal bouquet with Keira, Capability and Kate for a dramatic monochrome look that will look simply striking at any time of year. For a more eclectic and natural vibe, we love to see Constance paired with peachy tones, like Eugenie and Juliet, and touches of lavender blue with campanula bells, clematis and delphinium.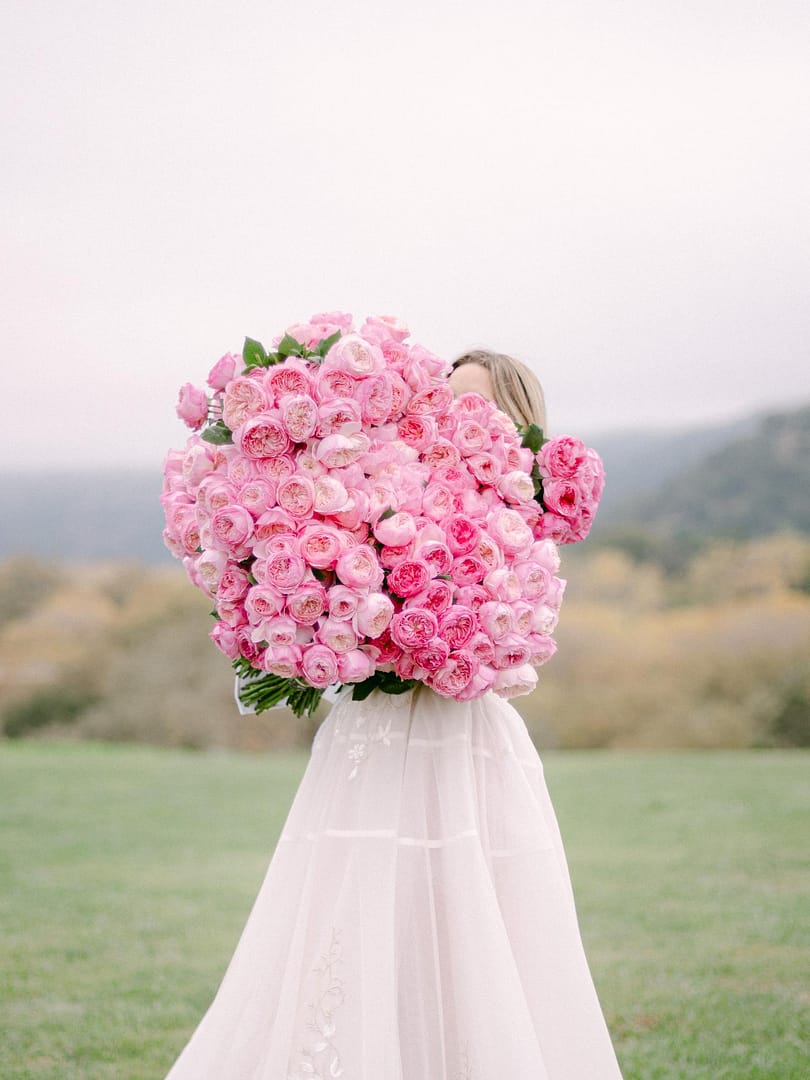 What Style of Wedding Does Constance Shine in?
Constance lends herself perfectly to a fairy-tale wedding vibe, in the many different guises that can take. In the traditional sense of fairy-tale romance, we're thinking of huge rose trees or roses adorning elegant candelabra in a grand castle ballroom, styled with pearlised details and cut glassware. Total Bridgerton vibes!
For a more relaxed and whimsical vibe, we're inspired by A Midsummer Night's Dream and picture Constance styled beautifully for an outdoor wedding under the stars, trailing down the centre of banquet tables with masses of foliage or on a canopy overhead with swathes of sheer fabric and twinkling white lights. There are so many options and quite honestly, Constance is sure to sparkle in any setting and make the dreamiest of bridal bouquets.