When you think of summer wedding flowers, what springs to mind? For us, it's all about delighting the senses with vibrant colours and an abundance of sweet smelling roses as you sip champagne with your guests to an orchestra of birdsong and mellow acoustic guitar. As dusk draws in, the scent of honeysuckle and jasmine fill the air as everyone takes to the dance floor in a happy haze of love and friendship. Oh how we love summer weddings!
Couples getting married in summer have a bounty of glorious flowers and colours to choose from to celebrate the season in whatever style you choose. Will you go for a classic English garden wedding with soft pastel shades or bring in a hint of the Med with bright and bold hues? Perhaps you favour classic blue and white flowers for a fresh feel, or shocking coral to reflect the heat? The options are endless. Let's look at how to create the perfect summer wedding bouquet with our very special wedding roses.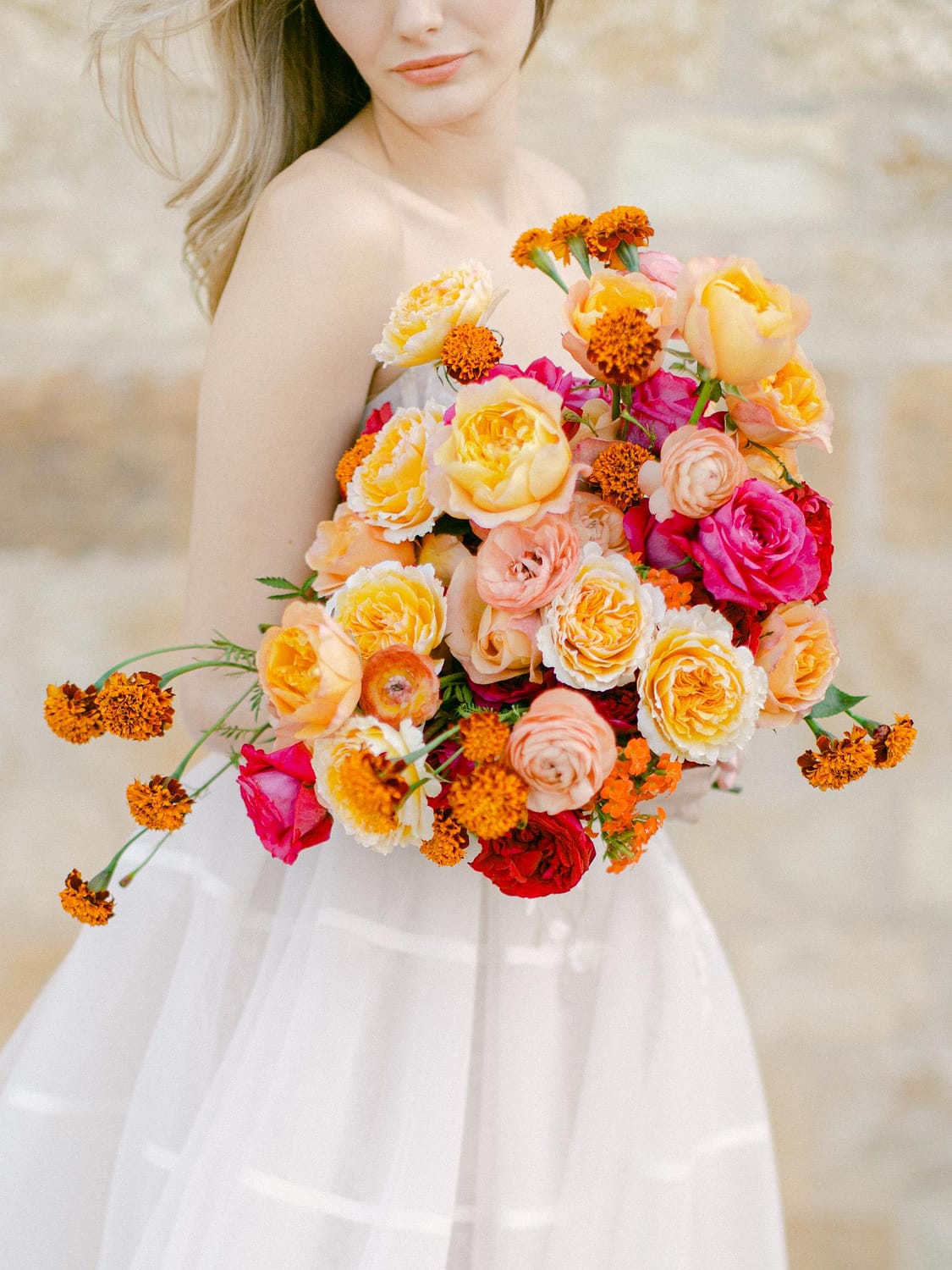 For us, summer evokes a warm colour palette. Think of the colours you might find wandering through a bustling Moroccan souk, like the vibrant spicy shades of turmeric, saffron, paprika, chilli and sumac. Mix and match roses in these hues for an eye-catching summer bouquet that's sure to make a statement, or pick a bright focus rose and soften the look with supporting flowers in more muted tones. Your florist can create a structured look if you're going for an elegant classic wedding, or a looser freeform design for a touch of bohemian luxe.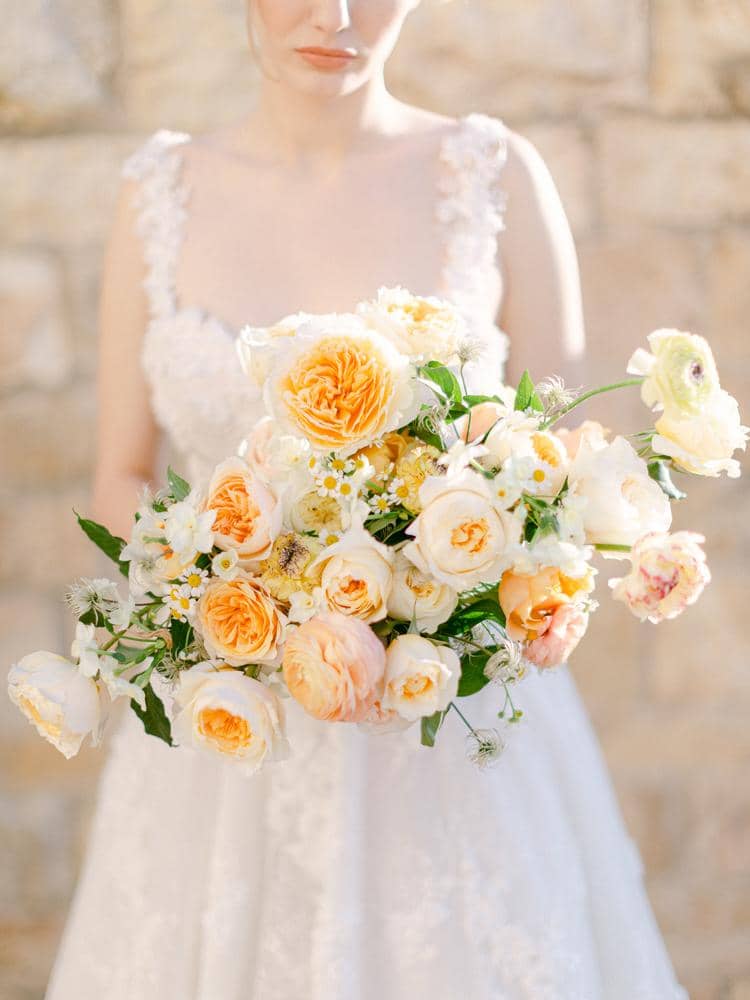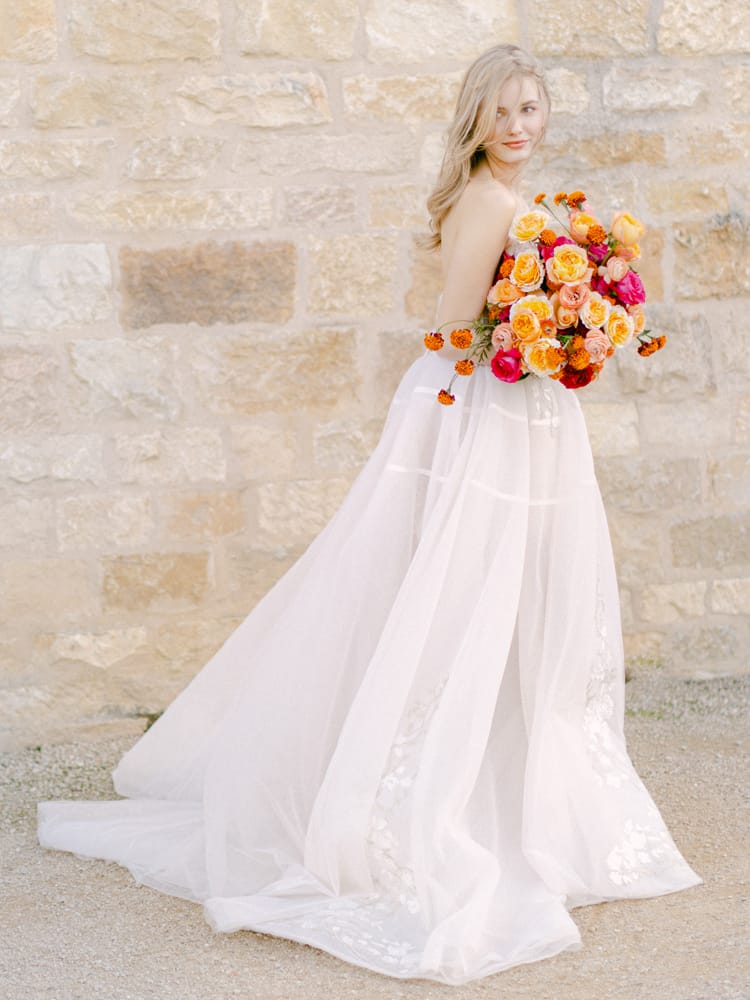 David Austin wedding roses are available year round yet are a particularly perfect choice in summer as the dramatic blousy blooms and exquisite scents are the epitome of English summertime. Orange-hued Beatrice, Effie and Edith paired with vibrant pink Capability and Kate evoke a blazing sunset, while ruby red Darcey and Tess remind us of juicy ripe raspberries ready to be picked. Why not turn up the heat by pairing these bright shades with contrasting details in Moroccan teal or Greek blue, like trailing bouquet ribbons or tabletop accessories like napkins, glassware or chargers. If a muted palette is more your style, the ice cream tones of Juliet, Constance and Keira create a softly elegant and romantic feel that simply never goes out of style.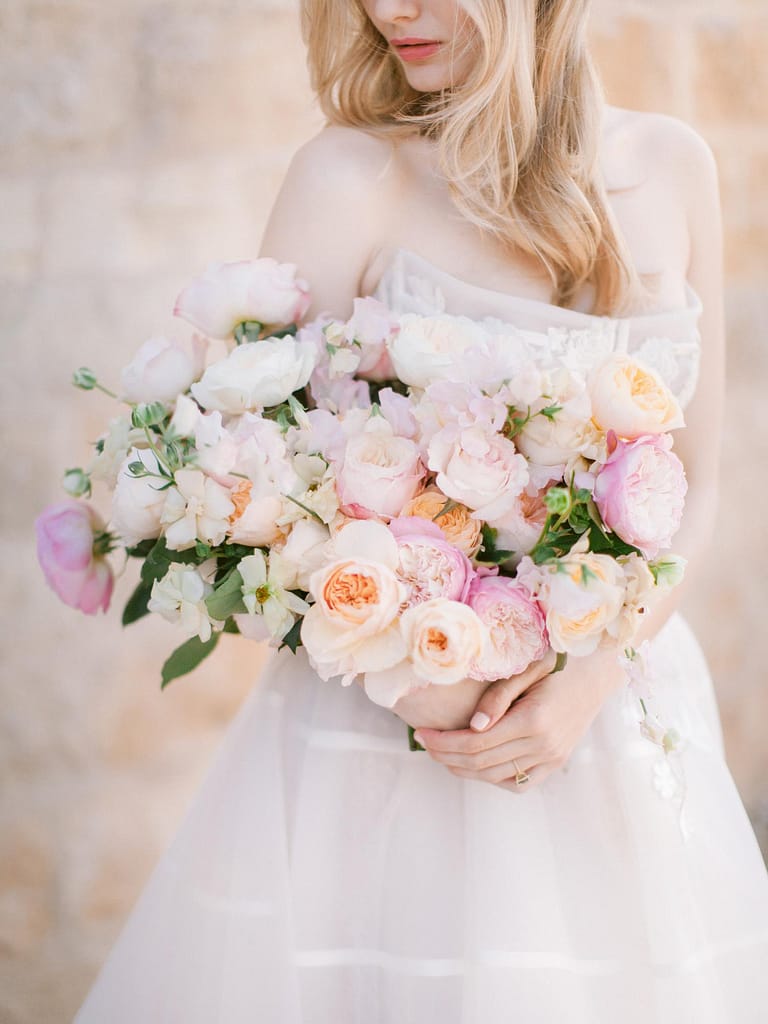 Bold Colour Wedding Flowers
Once you've chosen your colour palette and roses, you can start to think about the supporting flowers that add interest, contrast and texture to your bridal bouquet. And what a choice you have! We love scabious, cosmos and orange mini marigold for their delicacy and pops of colour; astilbe and Queen Anne's lace (Daucus carota) for their light airy textures and sweetpeas, stocks and herbs such as lavender, rosemary and mint for their delicious scents.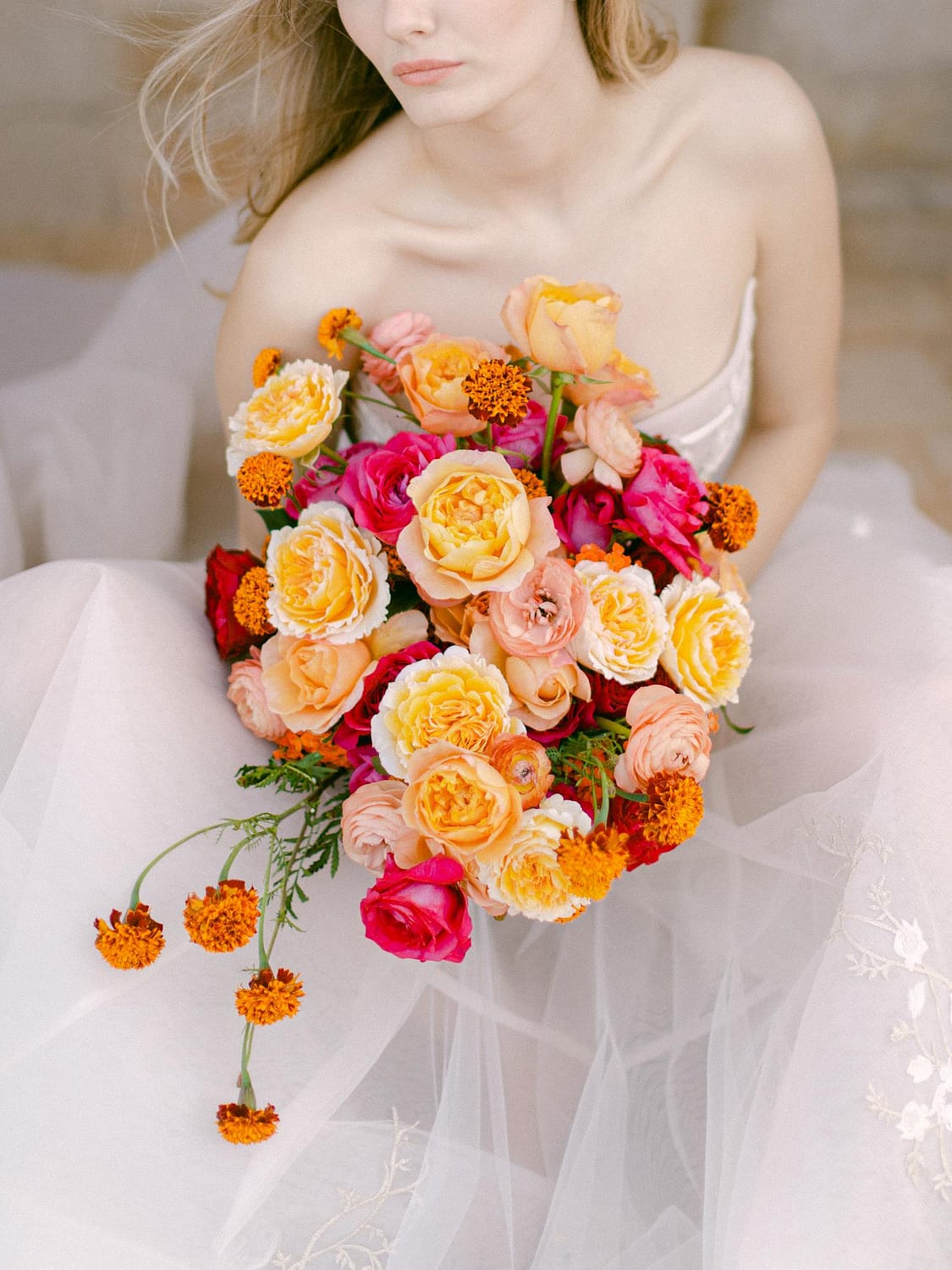 Look To Travel For Inspiration
There are very few rules so simply pick what you love and with the help of a great florist, you can't go far wrong. Call on any flower memories you have from trips together to help devise your wedding colour palette, like the fuchsia pink bougainvillaea that flowers across south America, or the cherry red hibiscus you spotted on a holiday in Greece. Be open to inspiration from anywhere and you'll have a summer wedding bouquet that's not only beautiful, but also distinctly you.