We can't get enough of summer weddings. When the warm weather finally rolls around there's nothing quite like embracing the great outdoors and celebrating with a beautiful summer soireé. Everything just feels more relaxed outside and outdoor summer wedding receptions are our absolute favourite kind. Whether you choose a country garden or city roof terrace, Californian vineyard or lake-side villa on the shore of Lake Como… summer celebrations bring a certain bonhomie that puts everyone in the mood for a good time.
When it comes to summer wedding decor, there's no shortage of choice. In fact, the challenge is often narrowing down your options to create a refined and intentional look, rather than a mis-match of all your Pinterest boards. So how do you achieve the perfect look for a dreamy summer wedding? Follow our top tips to get started.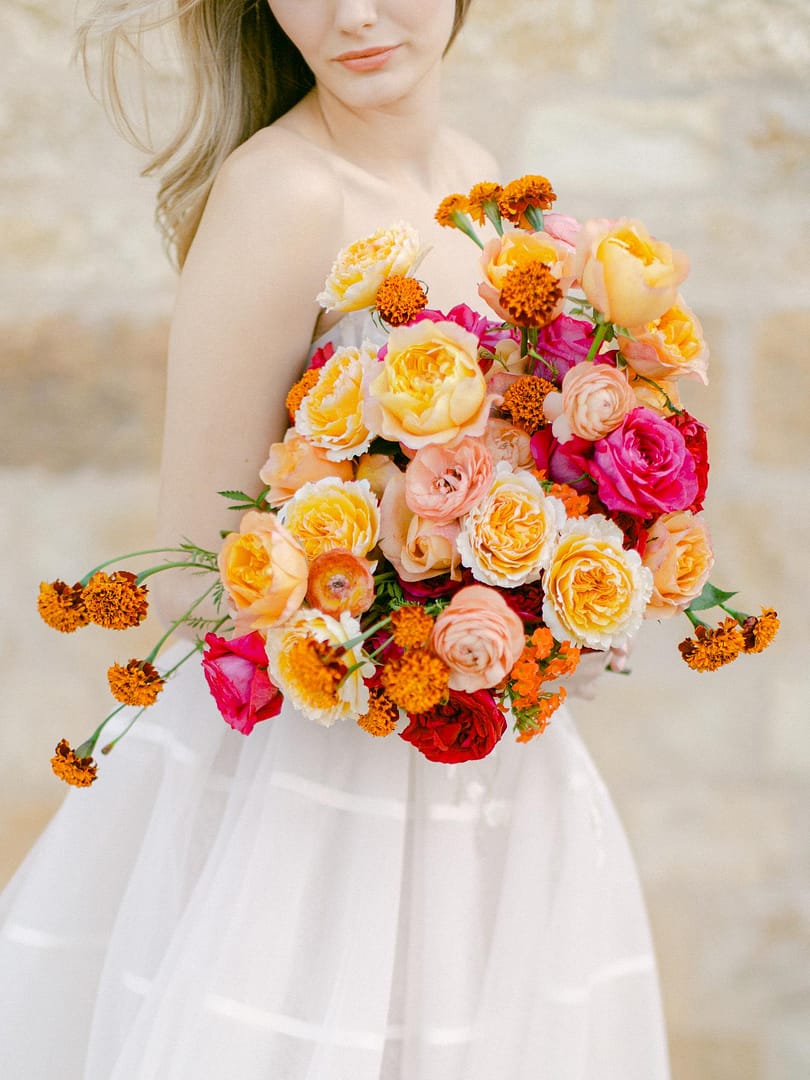 Don't be afraid of colour. There's no better time than summer to truly embrace bright wedding flowers. We love to see floral designs in eclectic colour palettes, inspired by verdant summer meadows and floral Liberty of London fabrics. You can take a vibrant wedding rose for your focal flower, such as Beatrice, Effie, Edith or Capability, adding supporting flowers for contrast and texture in secondary and tertiary shades. This creates a lively summery feel that still feels chic and polished.
If you're a fan of more muted tones, you can simply turn down the saturation while still playing with different colours. At this gorgeous California wedding at Sunstone Winery for example, the florist added paler shades and lots of greenery to soften the overall look, yet on a closer inspection, you can really see the fresh pops of pink, peach and lavender. In fact, pink and purple wedding flowers are one of our favourite colour combinations for summer, bringing a youthful femininity that's just perfect for the season.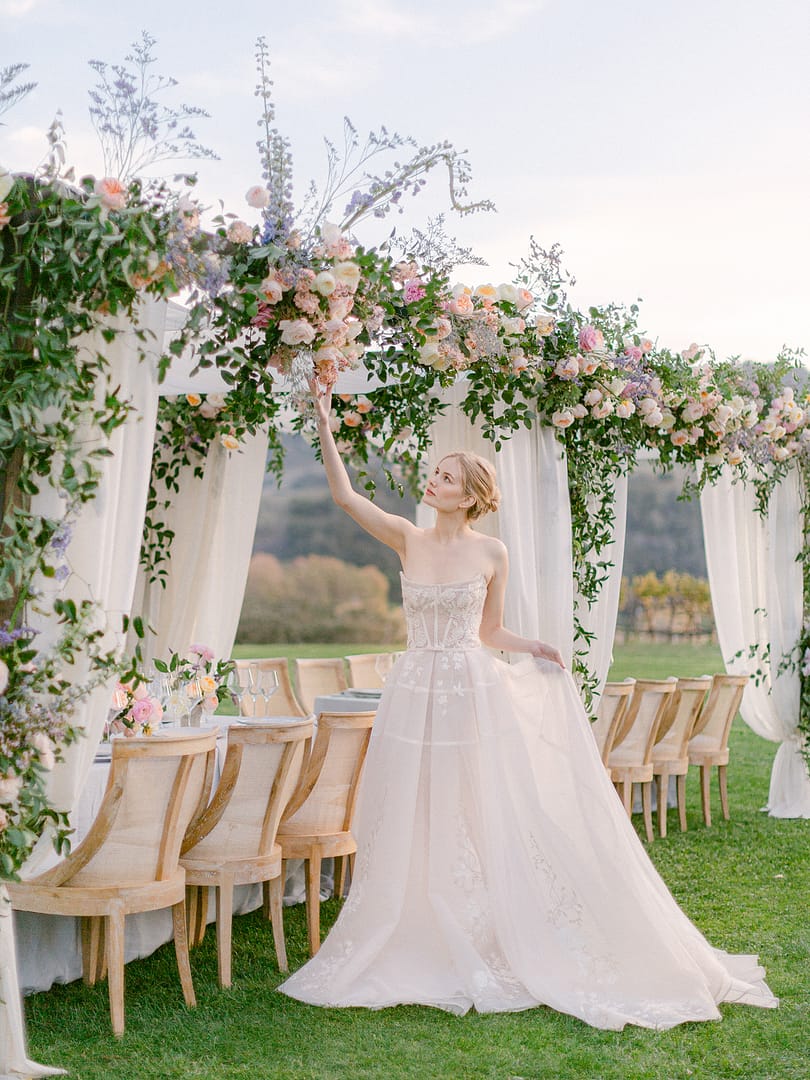 Is there anything more spectacular than dining under a canopy of flowers? We think not! Floral arbours are our decor of choice for outdoor wedding receptions, whether you opt for the top table only or plunge to decorate all of your guest tables, they are total show-stoppers. You can enhance the look with swathes of gauzy fabric or twinkling t-lights in suspended glass orbs to really make your first meal as a married couple one to remember. If your wedding ceremony and reception are taking place at the same location, your arbour could be double duty, serving as both a backdrop to your vows as well as framing your top table.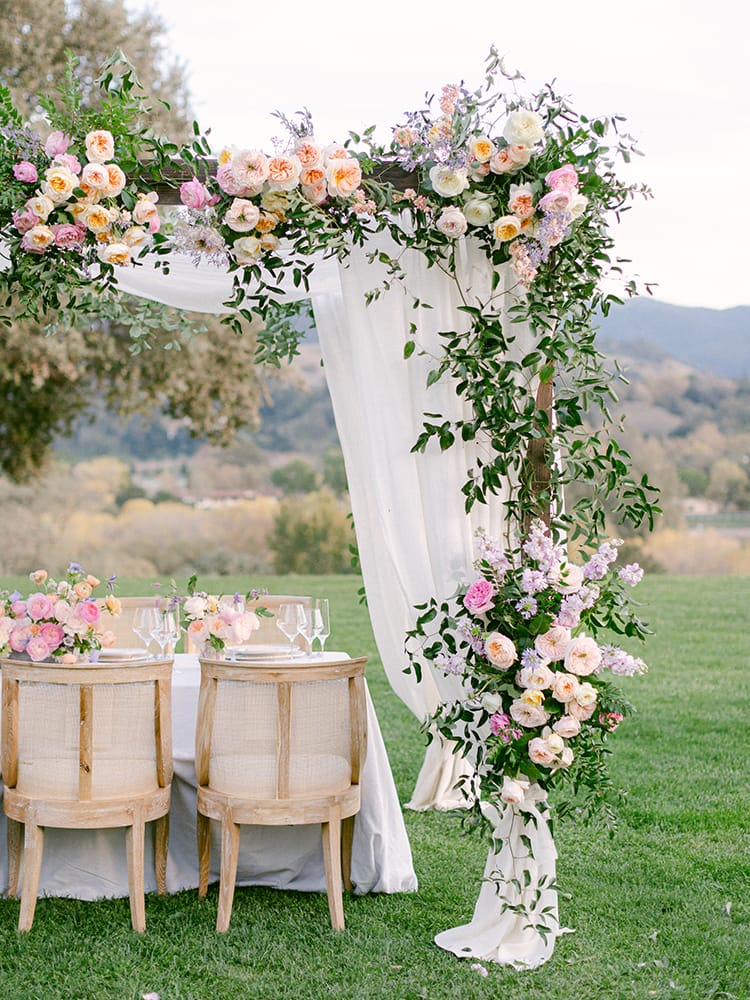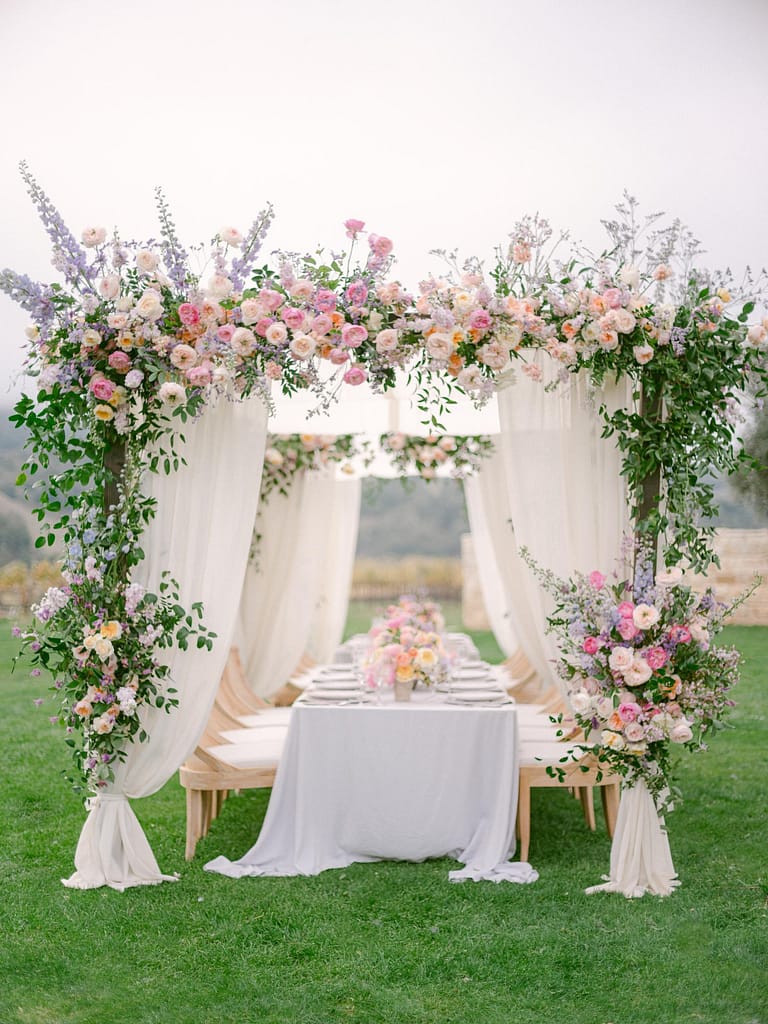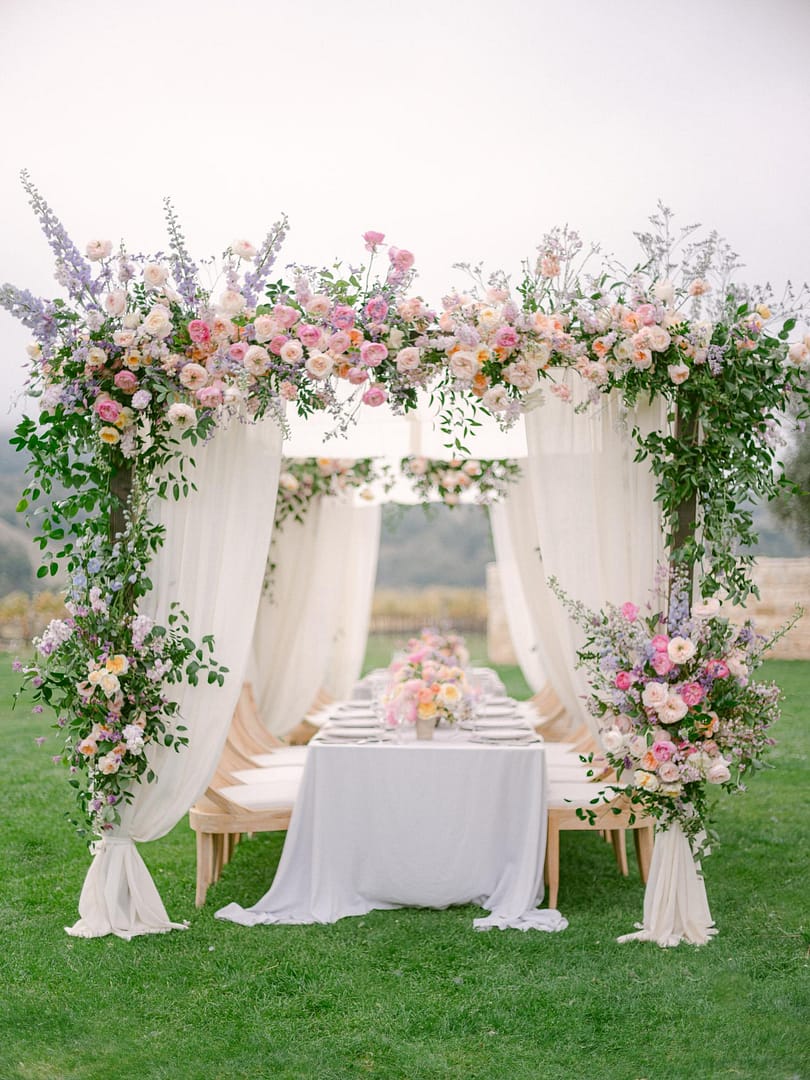 Fancy something more low-key but just as gorgeous? Floral table runners are a popular choice to bring the beauty and scent of flowers close to your guests as they dine, creating an immersive seasonal experience. You could go for individual designs in elegant footed compotes and bud vases dotted down the centre of the table or a continuous runner full of lush foliage, herbs and fragrant roses. Either way, your summer wedding will be an unforgettable celebration that guests will talk about for years to come.