Decorating your wedding ceremony aisle with flowers is a long-held tradition that's seeing a huge resurgence this year with lush and extravagant displays setting the stage for some seriously gorgeous weddings. Aisle florals are a wonderful way to dress your ceremony space, especially if your venue is a blank canvas or you are getting married outside.
Lining the aisle with flowers helps to anchor the ceremony space and elevate the importance of this special moment as you elegantly glide down the aisle to meet your beau. So what are the different ways you can use aisle florals to decorate your wedding ceremony? Read on for our tips and some stunning displays to get you inspired.
Creating a wonderful garden or meadow feel, flowers are arranged in shallow troughs, so they appear to be growing from the ground as seen here at the Ivy Rose Barn with Beatrice Juliet, Leonora, Eugenie, Purity, and Edith.
Whether you choose a luxe look with fluffy roses, whimsical wildflowers or simply lots of lush foliage, it's a great way to add drama to your ceremony space. An added bonus is that the aisle can be dismantled after the ceremony and the flowers can be later moved to the reception space and placed by the sweetheart table, cake table, or wherever you wish.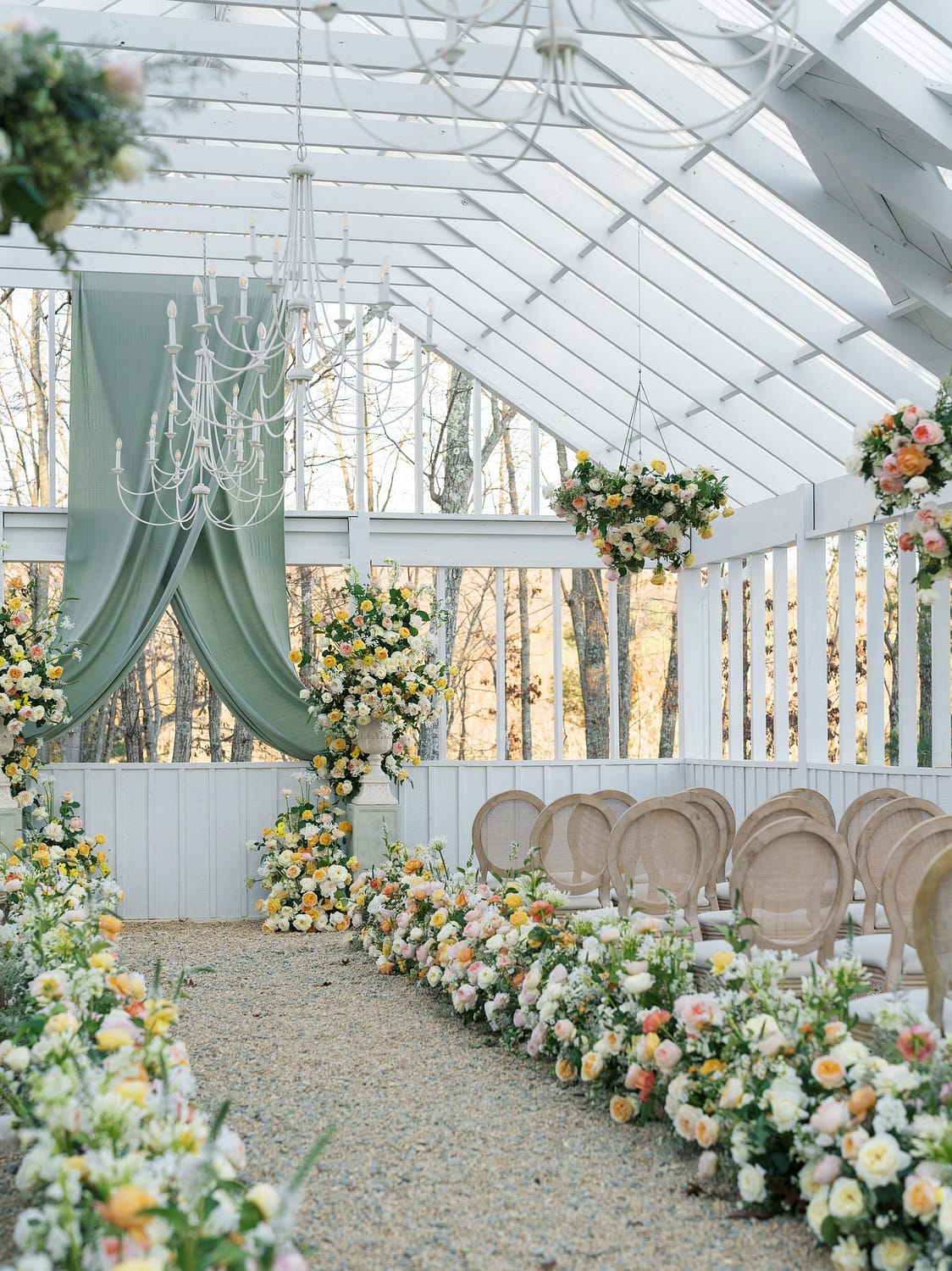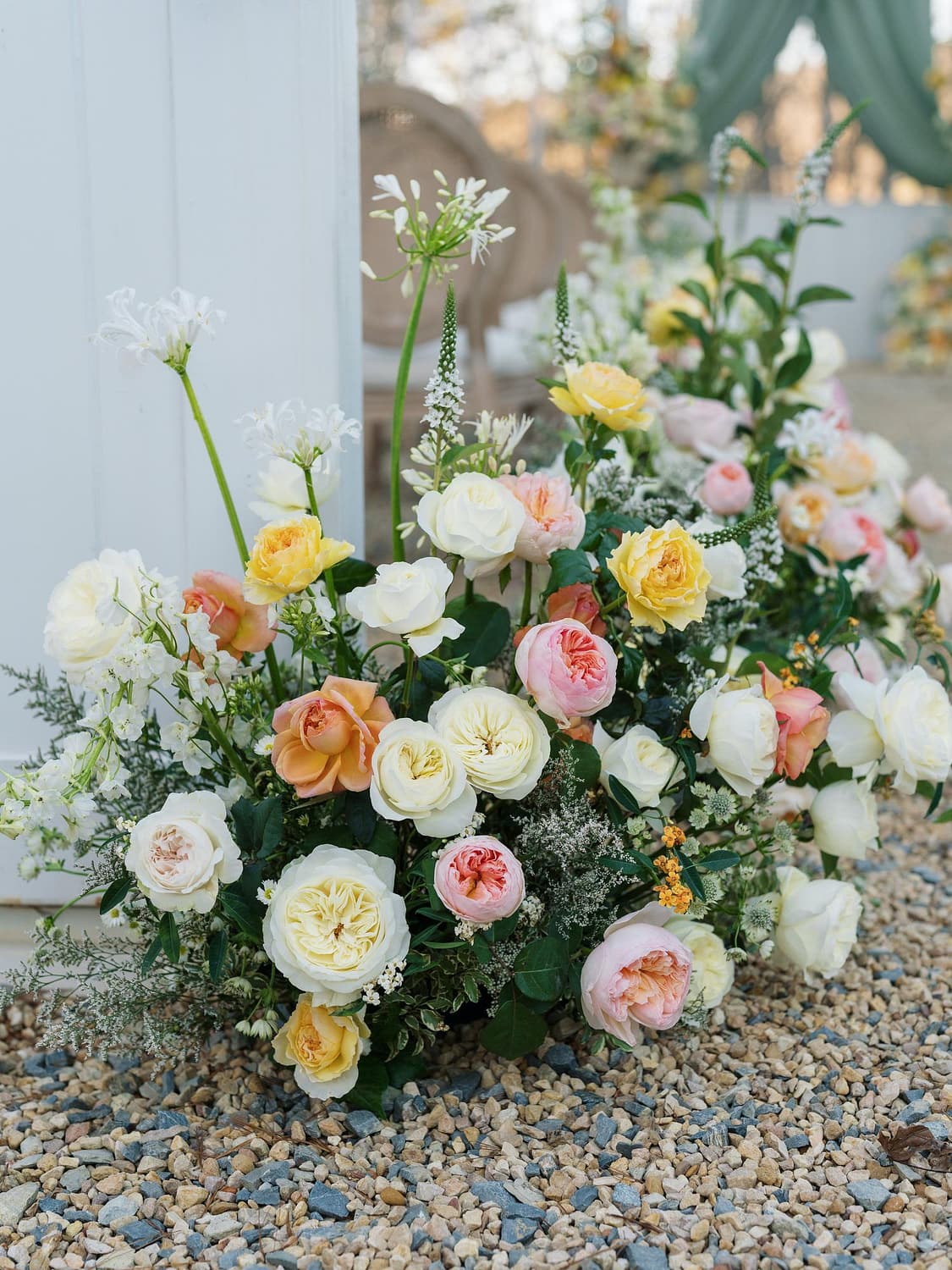 Clusters of heavenly pink roses in an ombre effect from soft peachy blush Eugenie to vibrant fuschia Capability makes a serious style statement that we just can't get enough of. Pink and green are a perfect colour combo and we love how this ombre aisle runner leads to the square flower arch that frames the California landscape at Sunstone Winery. Grouping the roses by colour also cleverly gives the effect of natural rose bushes you would find growing in an English country garden.
Pew End Ideas With White Roses
White and green is a classic wedding colour palette that always looks fresh and chic. Here, posies of fluffy white roses, including Leonora, Patience and Purity, are tied to blonde wooden chairs and joined together with garlands of laurel to tie in with the dramatic display of greenery that frames the ceremony space. Stone urns overflowing with white roses mark the entrance and the overall effect is elegantly grand, totally transforming the French-style courtyard at Sunstone Winery in California.
Secret Garden Aisle Runner
Combining woodland floral designs with candles makes a magical display that's just perfect for creating an intimate atmosphere for indoor  or early evening outdoor weddings. What could be more romantic than walking down the aisle, towards an arc filled with roses, wildflowers and twinkling candles? Key elements to create this look include moss, bare branches and glass vases for the candles.