When designing a colour palette for your wedding flowers, impressionist art is a great source of inspiration. The iconic works of Van Gogh, Monet, Renoir et al. demonstrate the beauty of layering colour to create a romantic timeless look.
Mixing different colours for your wedding flowers can feel intimidating, which is why many couples stick to tried and tested combos with failsafe blush, white and ivory roses. However the alchemy of combining different hues elevates floral design to another level of beauty.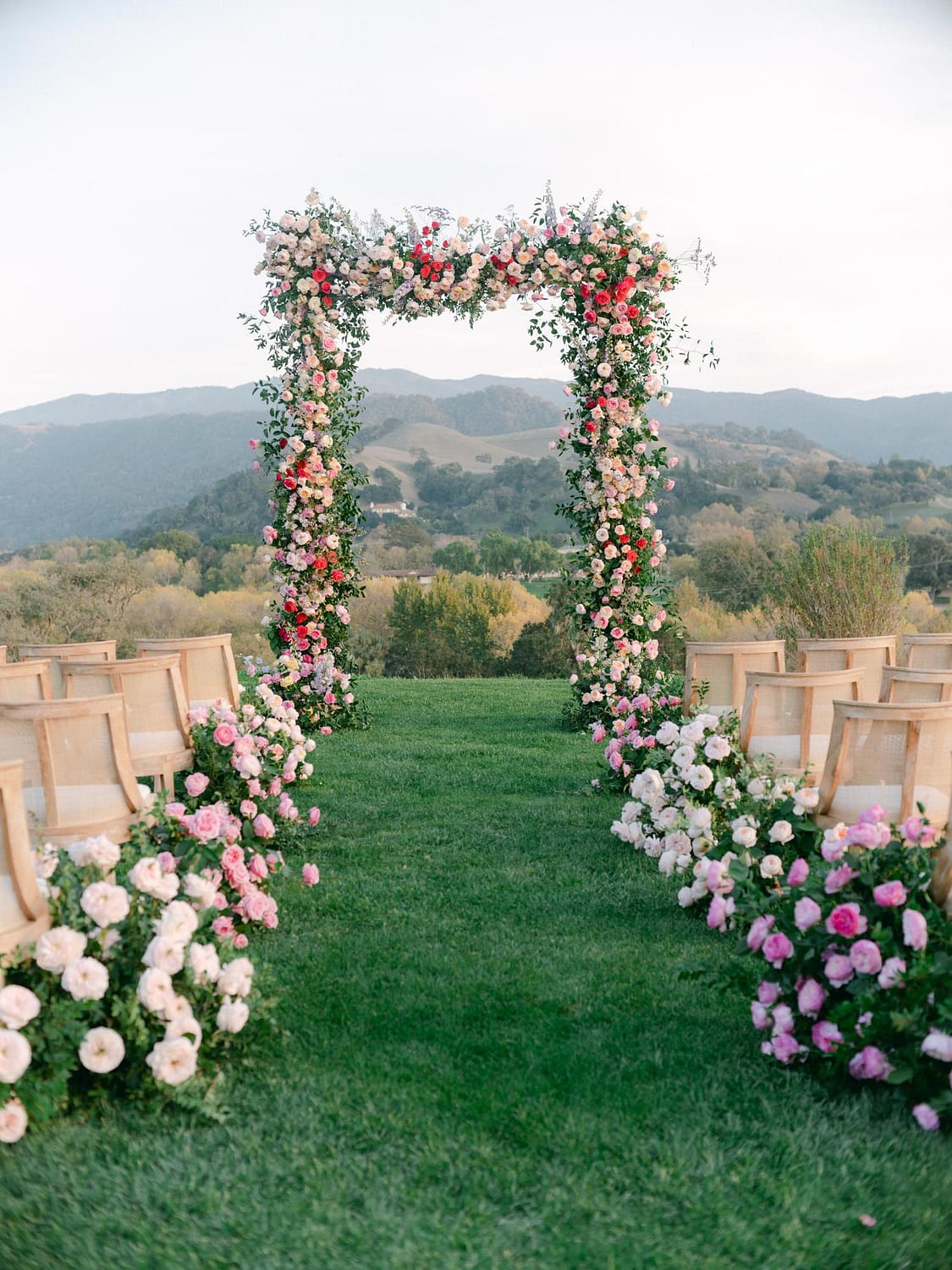 The eye-catching shades of David Austin wedding roses, from Capability in vibrant fuchsia pink to Effie in warm golden apricot, are perfect for creating painterly floral displays for your wedding ceremony and reception. Experienced wedding florists are adept at combining multi-coloured flowers to create unique colour palettes but it doesn't hurt to brush up on some ideas ahead of your next meeting.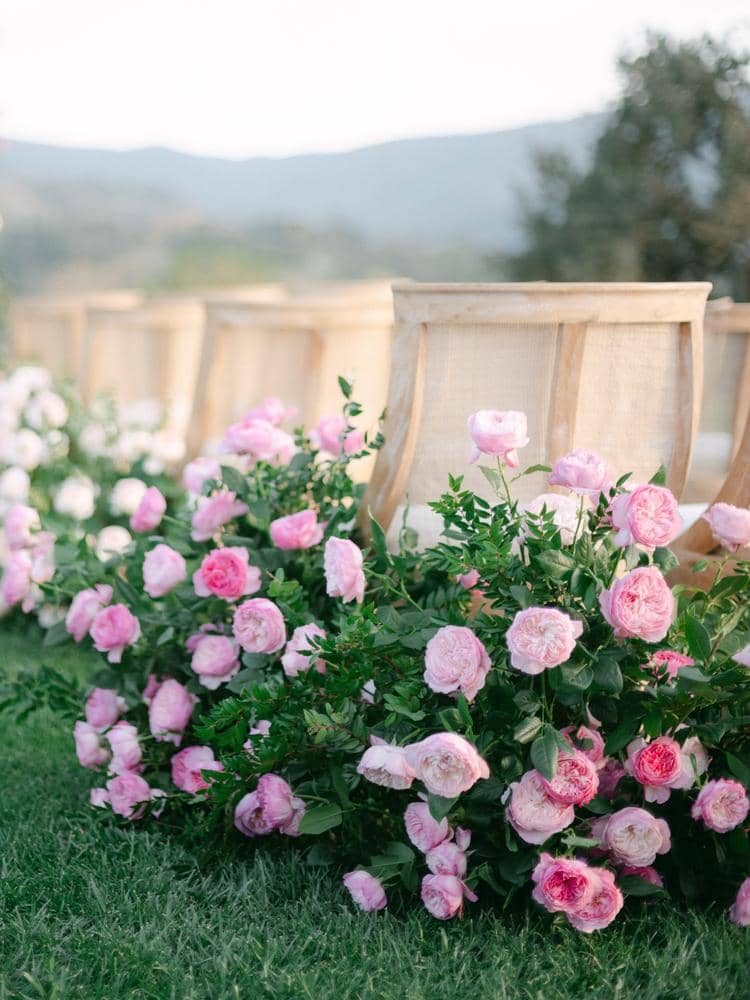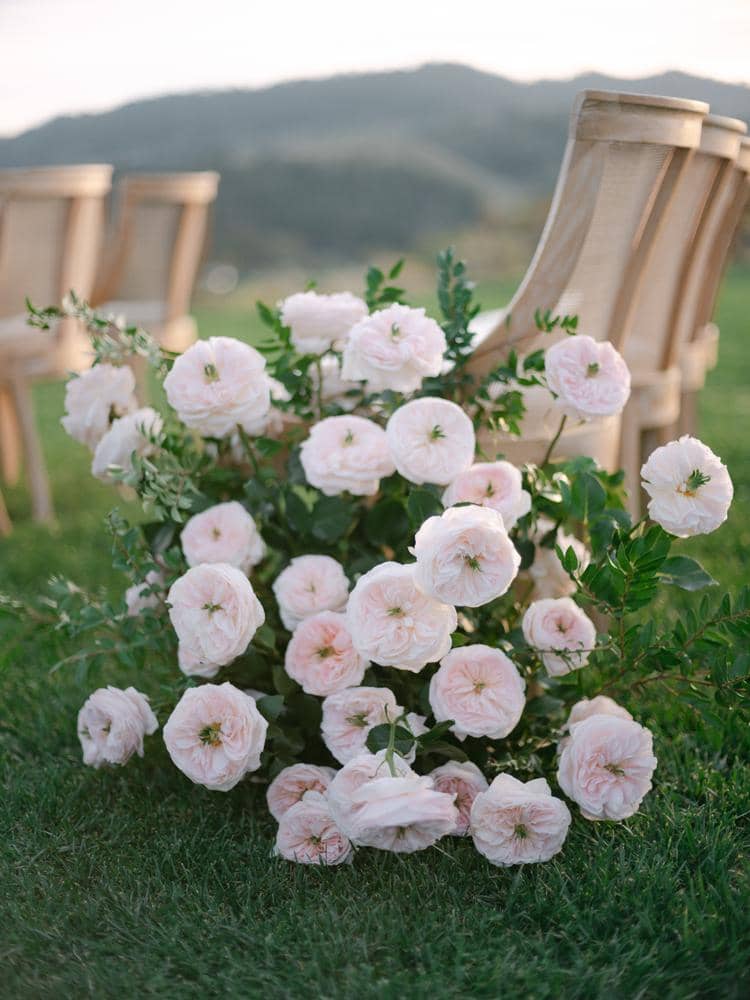 Play with colour intensity
Varying the intensity of each colour in your wedding colour scheme is key to creating a harmonious palette that would be as at home in a classic bridal bouquet as an impressionist still life. Using several colours in the same brightness – hot pink, bright red and vibrant orange, for example – will feel quite intense and one dimensional. We can't truly appreciate each colour because they are fighting for attention. Instead, turn the intensity up or down on each colour to give each flower space to breathe.
In this beautiful floral arch, created for a wedding in California, raspberry red Darcey, glowing towards coral tones in the late afternoon sun, really pops against the surrounding pastel hues to create depth and catch the eye. The sorbet shades of Constance, Charity and  Beatrice add another layer of colour, without fighting for attention with this striking red wedding rose.  Combine with the in-between shades of Miranda and Juliet and your palette is complete.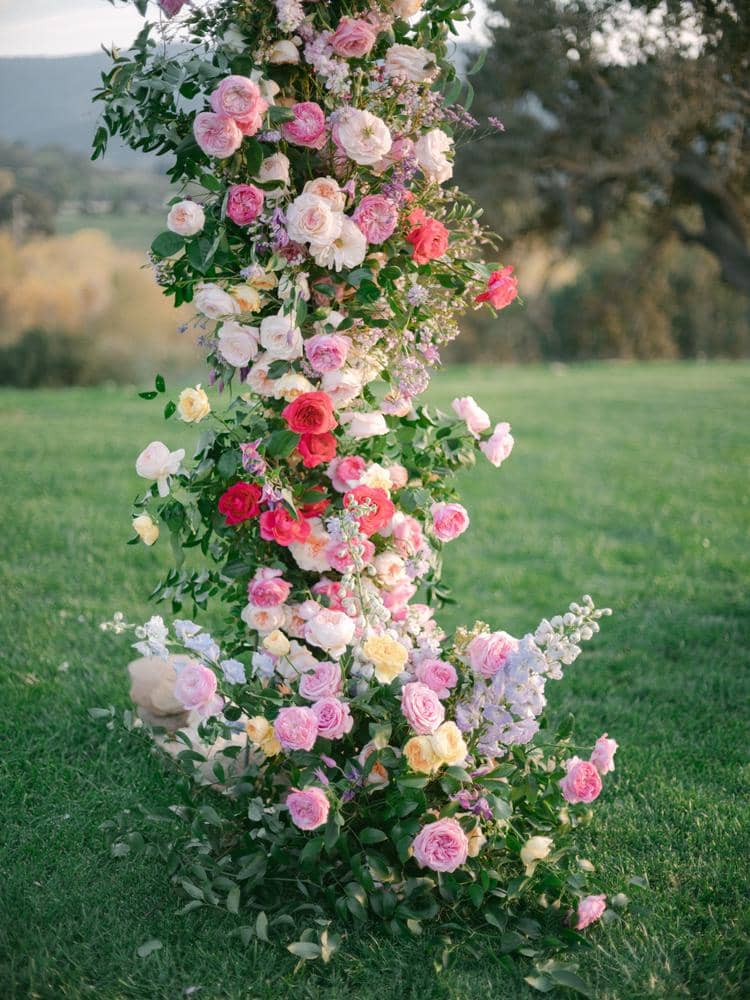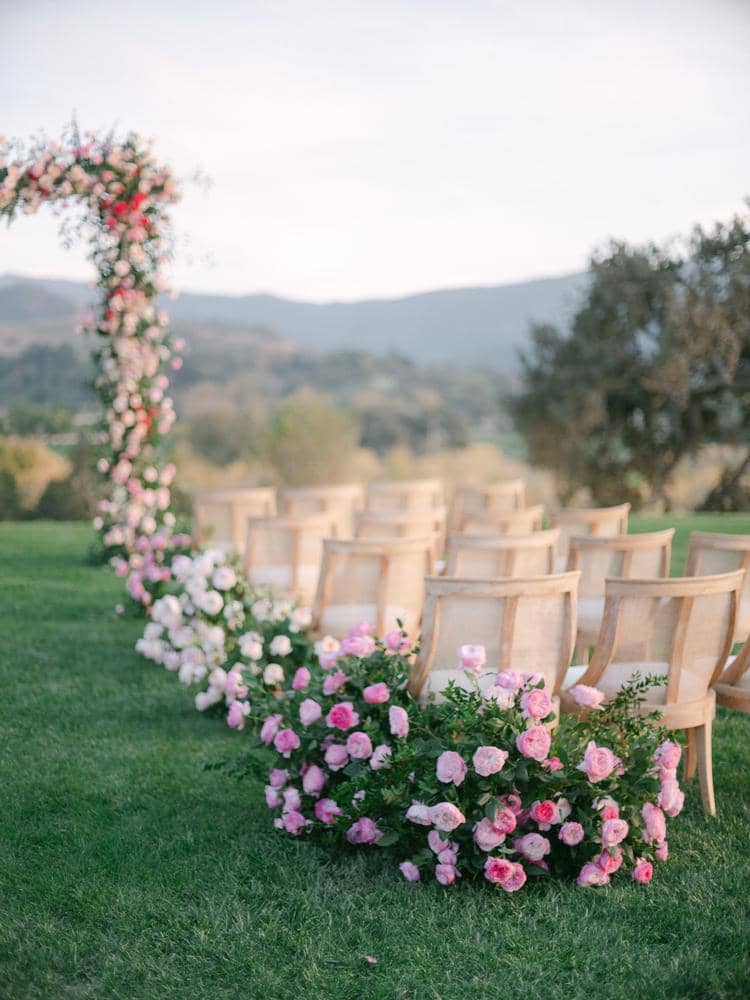 Bold Statements in Size and Colour
Large statement floral arches are a great opportunity to play with colour and a worthwhile place to invest your flower budget as they not only form the backdrop to your ceremony and wedding portraits, they are also a perfect spot for guests to take photos throughout the reception too. Your florist can treat it much like a blank canvas, layering different shades and interesting textures, and showcasing seasonal bounty to compliment the landscape at your venue.
Extend the arch into the ceremony aisle to create a sweeping, fragrant entrance for you and your guests.  Keep consistency in your flower choice by selecting the same roses as featured in the arch.  Here we have created individual clusters of roses positioned at the end of each seating line, which gives the impression of a continuous aisle of roses.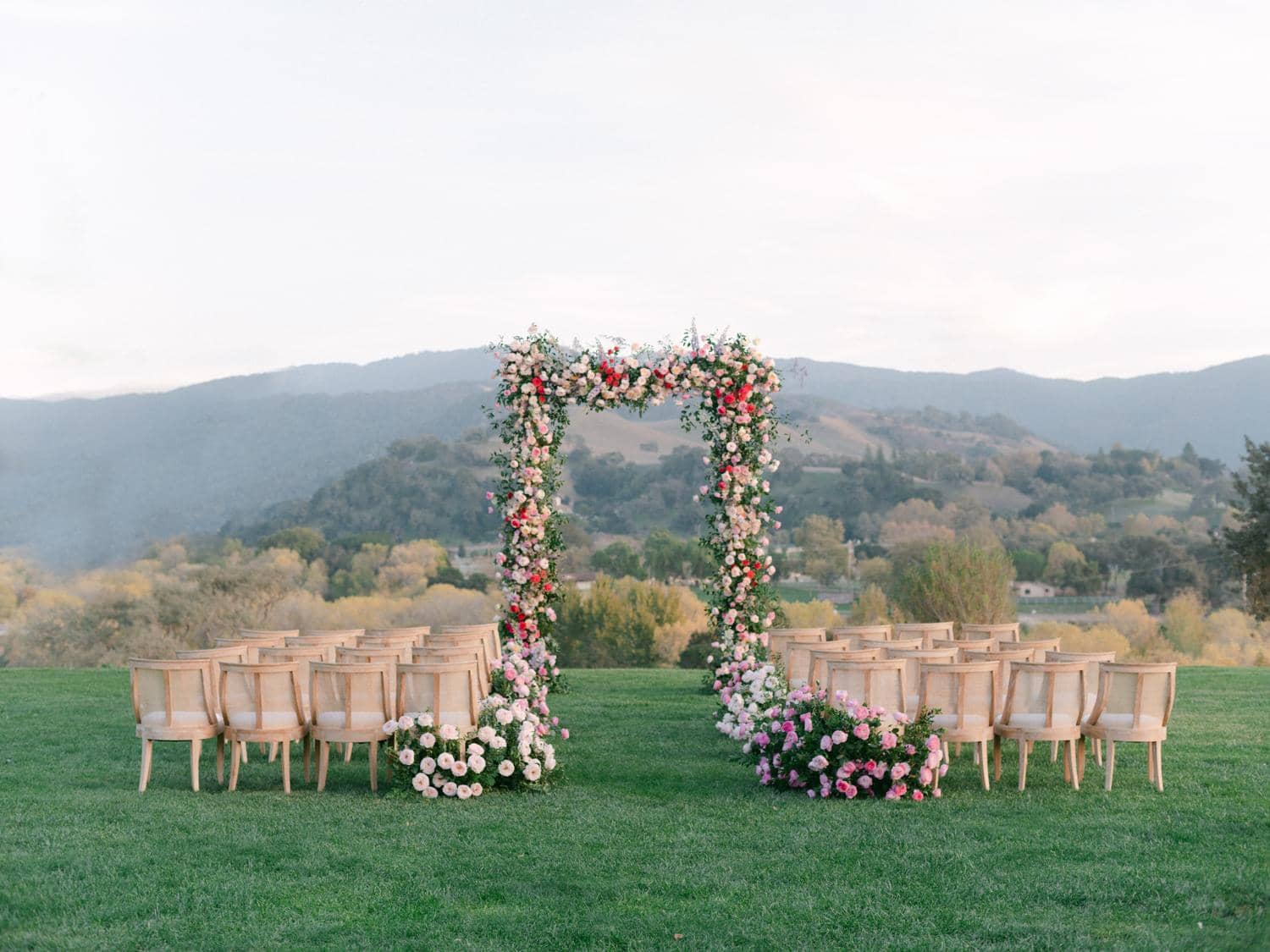 We celebrate floral designers around the world who are classic artists in their own right, honing their craft to create masterpieces such as this. 
Using the flowers as their paint pots, they add light and depth, texture and movement resulting in magnificent instagram-able installations that we all swoon over.  A painterly, multi-layered look for your wedding flowers is exquisite and truly a work of art! 
Watch our video below on how we created this stunning floral arch, covered in David Austin Roses.