If you want your wedding to make a real style statement, bold colours are the way to go. While we love soft subtle shades and they'll always have their place in timeless wedding design, bright colours feel fresh, modern and fun so don't be afraid to experiment with colour as it can add lots of personality to your wedding day. We know it can feel intimidating to mix bright colours in a stylish way, so follow our top tips here to get started.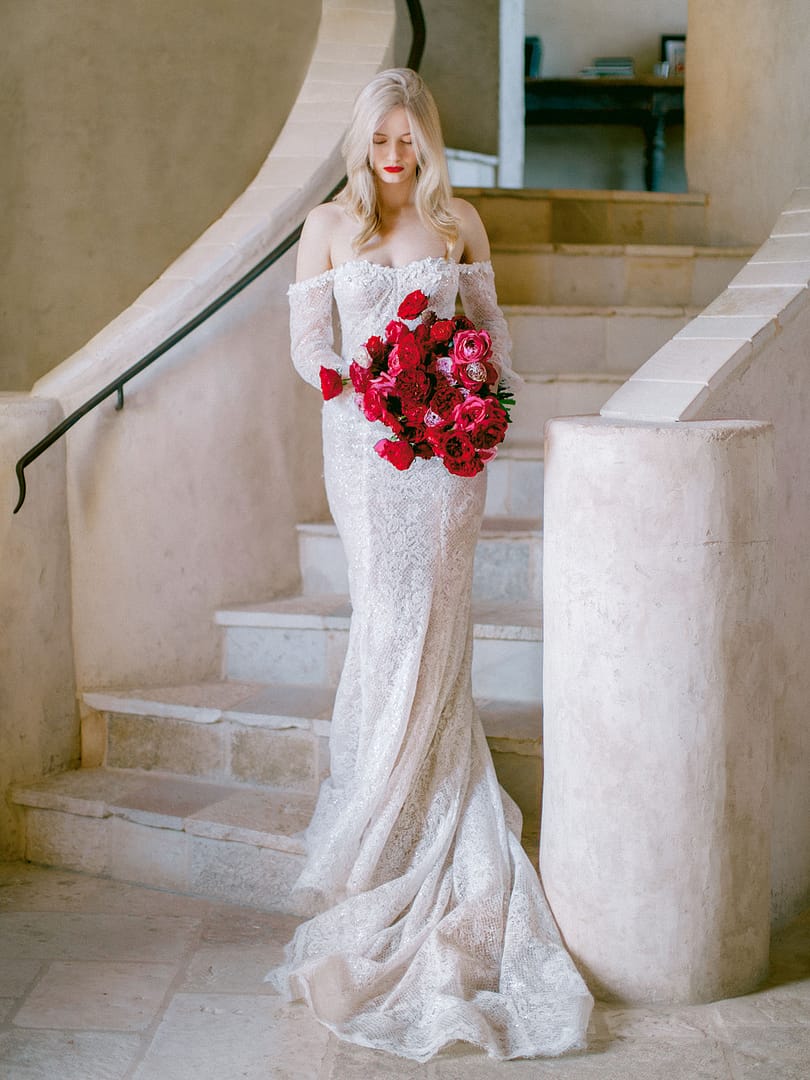 Working with the seasons will help guide your colour choices and make your event feel at one with the environment and time of year. For example, Valentine's weddings are a great opportunity to incorporate bright flowers, like a dramatic red rose bouquet or pink bridal bouquet with shades ranging from blush to burgundy. At David Austin, our Valentine's roses include Tess and Darcey, which are beautiful choices for a red rose wedding, and vibrant pink Capability and Miranda for adding a flirty feminine touch.
When using bright shades in your wedding flowers, work with the colours at your venue to create a cohesive look. If you have your heart set on a particular palette, you might find that venues with a neutral backdrop, such as a converted barn or warehouse, or marquee, will work best and allow you to bring it to life with your chosen colour scheme.     
Whereas if you are flexible with your colour choices, concentrate on finding a venue that you love and work with the hues already in the decor, such as on soft furnishings, walls, furniture, carpet and artwork.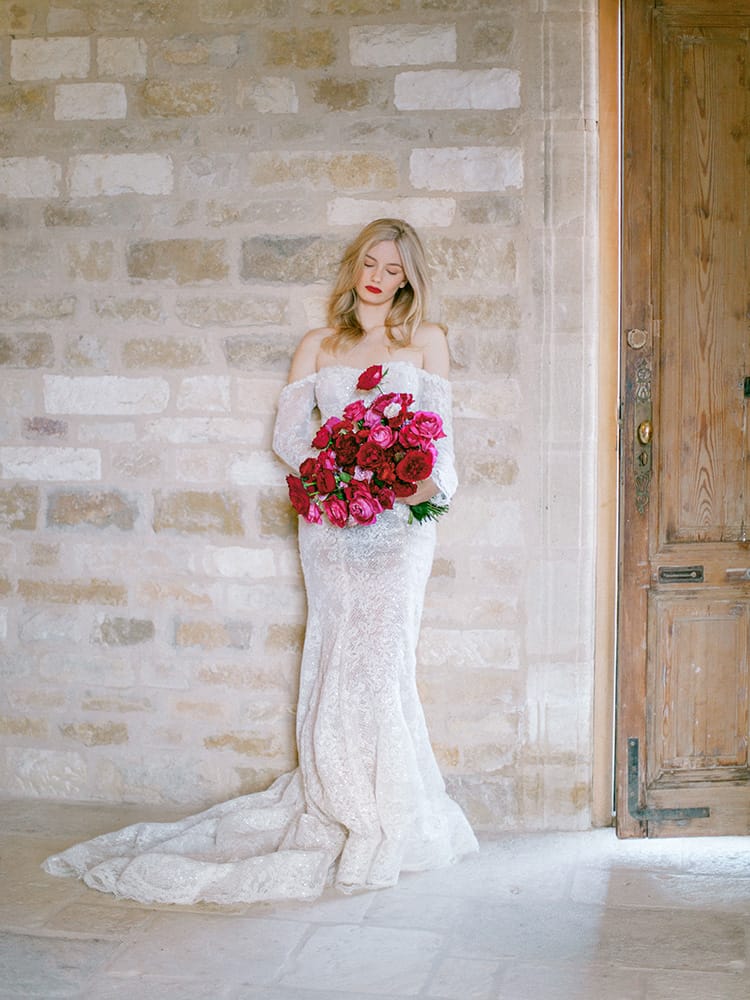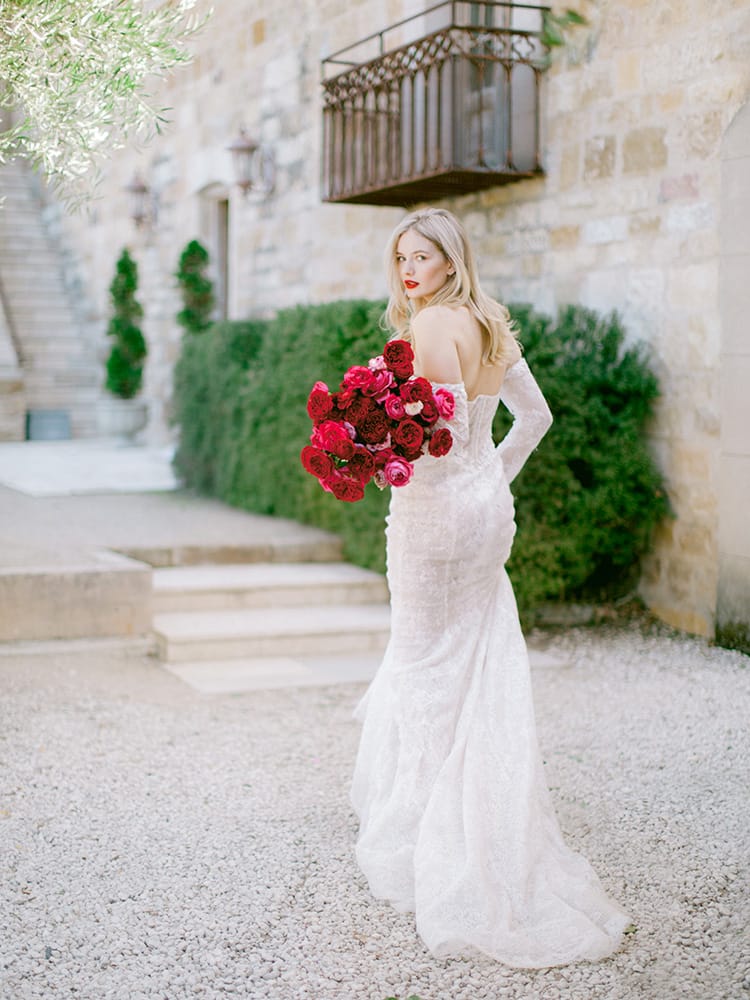 Remember learning colour theory in art class? Well think back to the colour wheel and brush up on basic principles of colour matching to help narrow down your choices. Complimentary colours are found on opposite sides of the colour wheel, while analogous colours are adjacent to each other. A triadic colour creates an adventurous palette by using three hues evenly spaced on the wheel, while a monochromatic colour scheme features different hues of a single colour. All schemes can create beautiful palettes so play around with different options to see what feels right.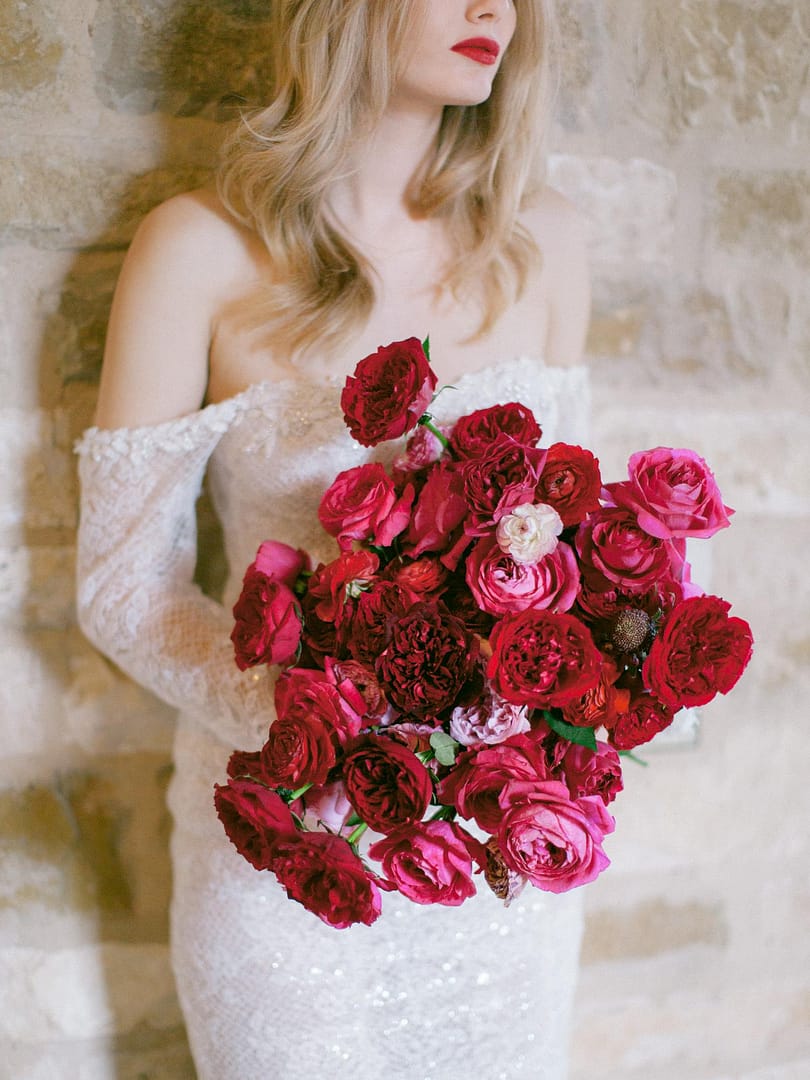 Have you ever heard of the 60-30-10 rule? It's a timeless decorating concept to easily pull together a balanced colour scheme, whether for your living room or wedding decor. Your 60% is the main colour for your wedding and it could, for example, be the shade of your bridesmaids' dresses; invitation suite and main focal flower. The idea is that the 60% anchors the event and serves as a backdrop.     
Your 30% is the secondary colour. You'll be using half as much as your main colour and you might like to use it for the gents' ties; napkins and as the supporting flowers in the bouquets, centrepieces and floral installations. Your 10% is your accent color, which can be dotted throughout your wedding to tie the whole look together.
Green is considered nature's neutral so adding foliage in varying shades of green from sage to emerald is a great way to temper bright colours if you're concerned about them feeling too much. Think of foliage as a way to dilute the brightness of your flower colour palette and make bright shades like red and pink feel a little softer.   
Otherwise, do as we've done in this wedding photoshoot and be bold with your colour choice.  Layer the multiple shades of red wedding flowers courtesy of Darcey and Tess together with the pink roses of Miranda and Capability.  Finish with little pockets of blush pink flowers of ranunculus and chocolate cosmos or scabiosa to create the ultimate statement wedding bouquet.