Choosing a colour scheme for your wedding is often one of the first design decisions you'll make while wedding planning. Your wedding colour palette helps to set the tone for the entire day and will inform many of your planning decisions, from stationery and flowers to bridesmaids' dresses and groomsmen's attire.
We love how more and more couples are embracing colour in unexpected pairings to create unique, multi-layered looks that feel modern and fresh. Your choice of colours will hugely impact the atmosphere of your wedding day too and should play a key part in creating your desired look, such as modern organic or classic luxury, or anywhere in between. Today we're here to inspire you with five beautiful wedding colour palettes using David Austin Wedding Roses.
Pretty Pastel Summer Wedding
As sweet as a bowl of sugared almonds, a medley of roses in pastel shades is the perfect choice for a pretty summer wedding. Lots of lush greenery is key to preventing this look from feeling too sugary and one dimensional, as you can see here from the rich green trailing Italian ruscus that provides contrast to the blousy roses Constance, Beatrice, Effie, Keira, Charity, Purity and Juliet in this beautiful outdoor table setting.
Spring Yellow And Blue Wedding Bouquet
Pink and Blue Indoor Wedding Reception
The key to successfully applying a colour palette is looking at the space as a whole before zoning into the details. Close up, the pink heavy centerpieces bursting with Constance, Juliet and Miranda are bold and sumptuous, creating a sense of drama as guests sit down to dinner. However as you draw back, the pink is softened with powder blue and sandy tones from the tablecloth and accessories, which bring a sense of natural relaxed elegance to this indoor wedding reception at the Ivy Rose Barn in Virginia.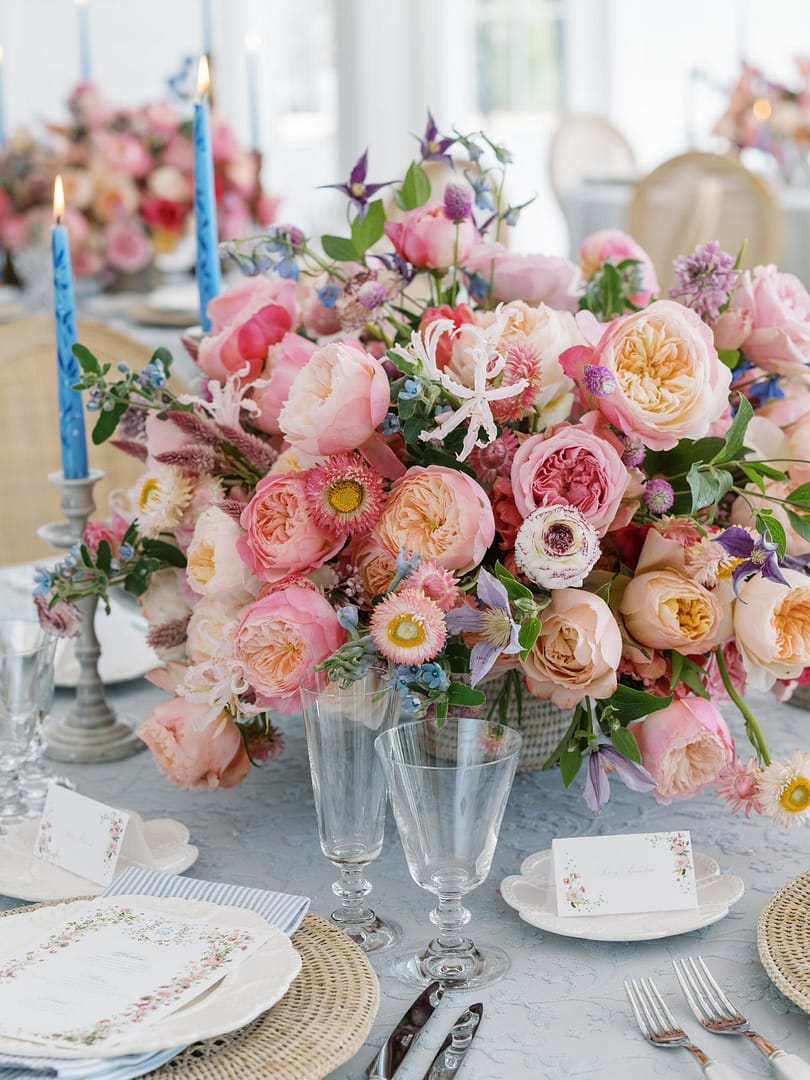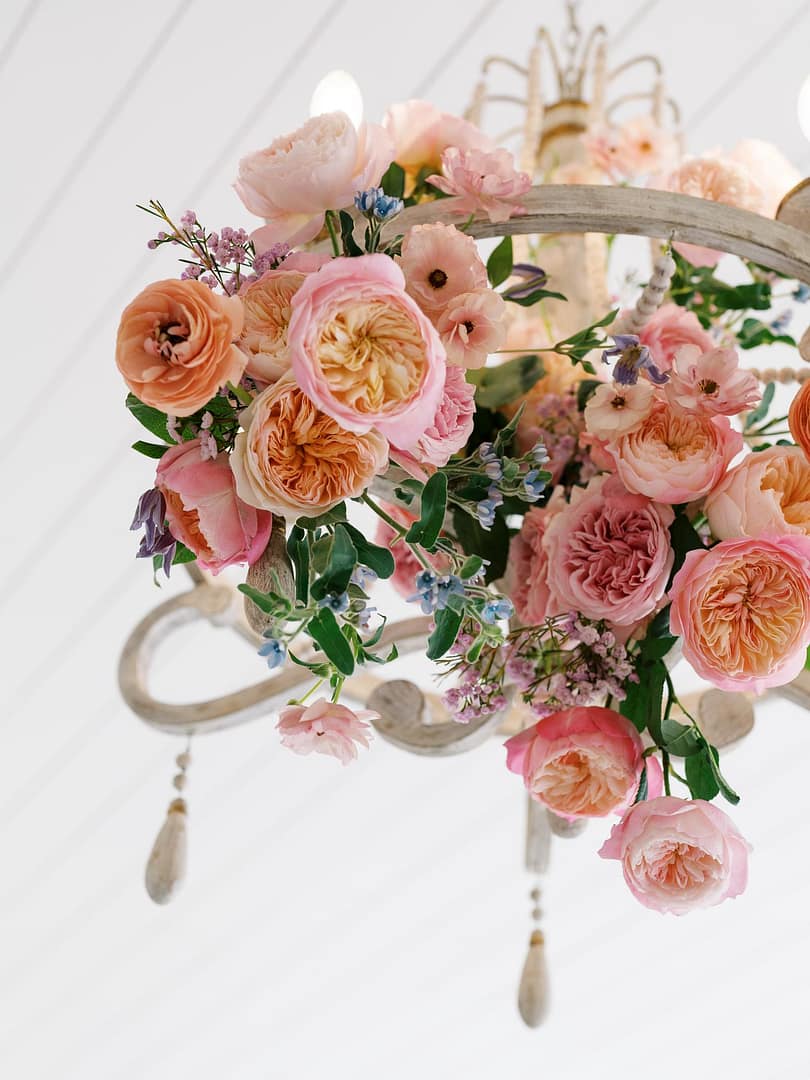 Pink Ombre Wedding Ceremony
The alchemy of combining different hues of a single colour elevates floral design to a whole other level of beauty. This ombre floral wedding arch shows how varying the intensity of each colour can create a harmonious palette with dramatic effect. Here in California, raspberry red Darcey pops against the surrounding pastel hues to create depth and catch the eye. The sorbet shades of Roses add another layer of colour, without fighting for attention with this striking red wedding rose.
Pink And Red Bridal Bouquet
Pink and red is a bold colour combination that will give your wedding a fresh, contemporary feel. While traditional colour theory dictates that hues that sit opposite each other on the colour wheel are the most complementary, the sister shades of red Tess and pink Constance and Miranda successfully break this rule with a daring two-tone effect. Try varying the intensity of each colour to find a combination that suits your style, like blush and cherry red, or fuschia and burgundy.