Roses have the magical power to transform a plain empty room into a spectacular space that's fit for a beautiful wedding ceremony. However, when faced with a blank canvas, it can feel totally overwhelming and difficult to know where to start decorating it for your wedding day.
Firstly, we recommend visiting your wedding venue with your florist for a walk-through together, so they can suggest areas to decorate and recommend designs that will have the most impact for your budget. This is also a good time to discuss ways to reuse decorations from your ceremony for your wedding reception.
If you haven't already, search Google, Pinterest and your venue's website galleries to see what floral designs have worked well for other weddings there. Read on for our top ideas to dress your wedding ceremony with flowers.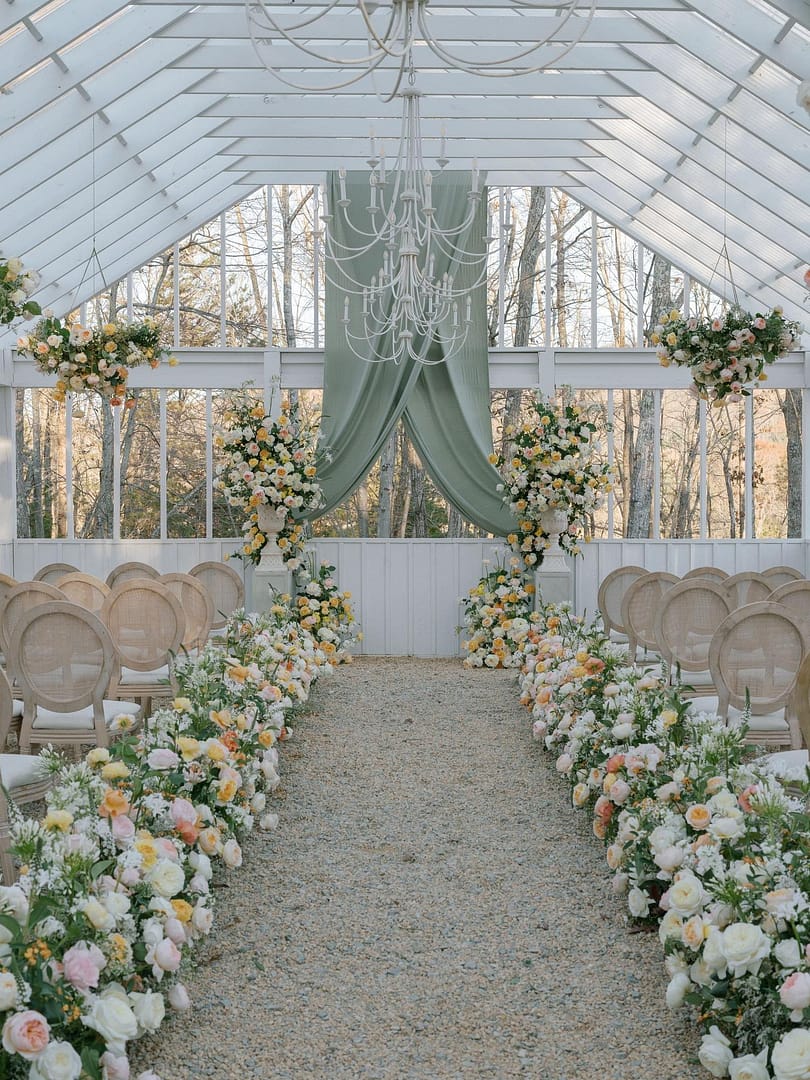 What could be more perfect than walking down the aisle to meet your beau, surrounded by loved ones and a bounty of David Austin Roses? The style of decorations to go for will depend upon your budget, plus the width of the aisle and train of your dress. From simple inexpensive options such as a sprinkling of petals or a posy of roses tied to each chair, to a dramatic runner that appears to be growing from the ground, there's a style to suit every price range.
There are myriad ways to frame your wedding ceremony with flowers, from traditional floral arches to modern asymmetrical moongates, and lots of ideas in between. Some installations will be fixed in place and made by your florist in situ, such as a floral chuppah, arbour or doorway, whereas smaller designs such as a vase or urn on a plinth can usually be moved elsewhere after the ceremony. Keep this in mind if you want to get the most out of your flowers and reuse the same designs for the wedding reception that follows.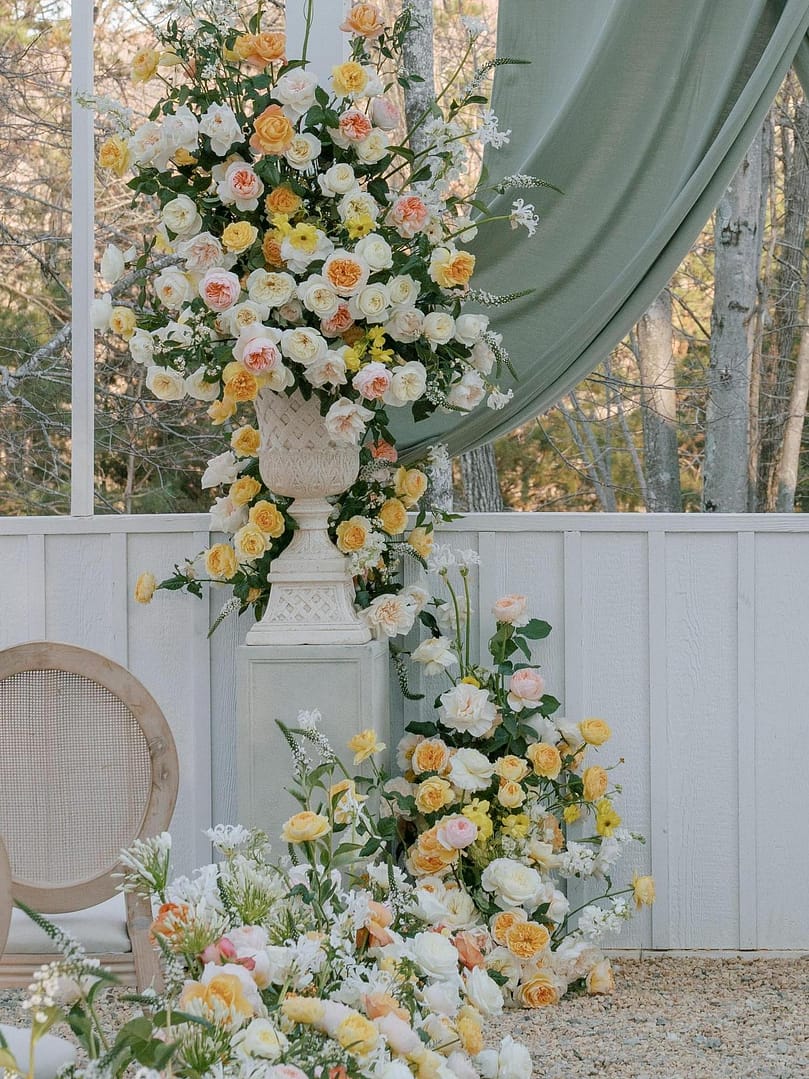 For the real wow factor at your wedding ceremony, consider suspended decorations such as floral chandeliers, hanging flower balls or garlands. These look particularly spectacular in venues with white decor and high vaulted ceilings and add an element of surprise when guests look up. Some styling ideas could be classic whites with Leonora and Patience, an English garden theme chandelier with Juliet, Beatrice and Purity, or something small and elegant with pink roses Constance and Miranda.
4. Decorate the venue entrance
Let your guests know they're in the right place for your wedding with signage and beautiful flowers. Depending on the type of entrance, you could frame it with flowers, fix wreaths to the doors or stand designs either side, such as urns or vintage crates. If you like the idea of keeping your decor, consider investing in trees such as an olive, bay or fig, which can live in your garden long after the wedding.
5. Mantelpieces and Staircases
If your wedding venue has some beautiful features, make a statement of them with a display of gorgeous blooms. For example, staircases and fireplaces, alcoves and mantelpieces all look fabulous adorned with flowers and add a point of interest to your wedding ceremony.