Steeped in history and immersed in romance, Bylaugh Hall stands proudly in Norfolk. With the extensive grounds and grandeur of the estate, it lends itself beautifully to a winter wedding. This dreamy editorial was captured on camera by Camilla J Hards Photography and endeavours to illustrate just how enchanting a winter celebration can be. The David Austin Wedding Roses elegantly showcase that a pastel palette isn't just for spring and with cooler tones of cornflower blue, blush pink and soft creams, they can be the perfect match for the season. Avoiding the traditional red, green and jewel tones that are so frequently used throughout this time of year, The Botany House incorporated the David Austin Roses into various elements of the editorial, including a floral archway, the bridal bouquet and of course, a winter wreath.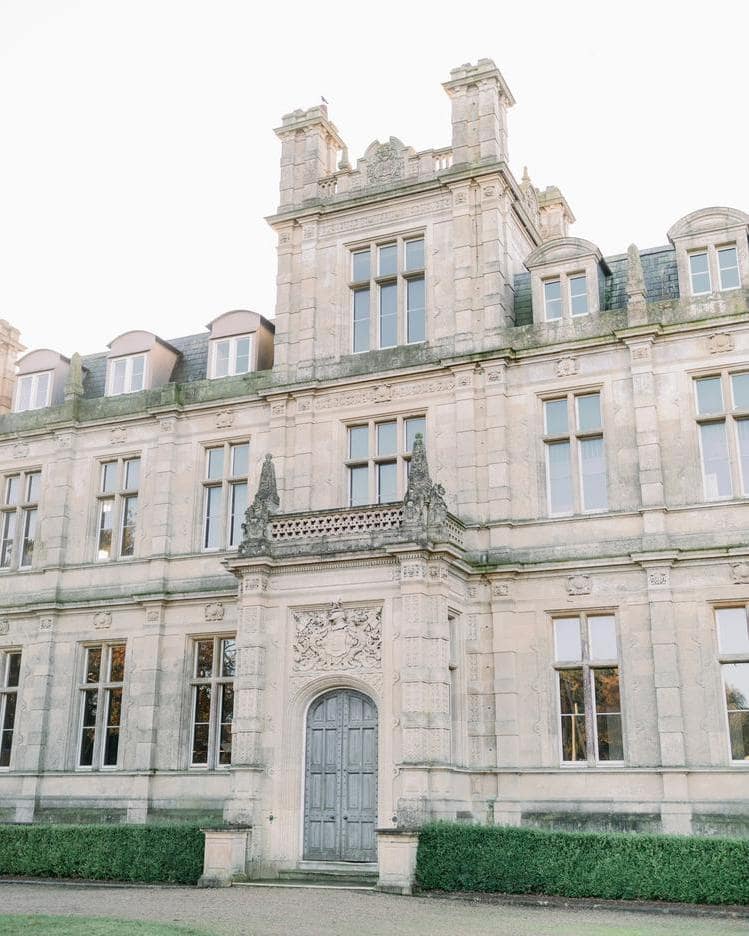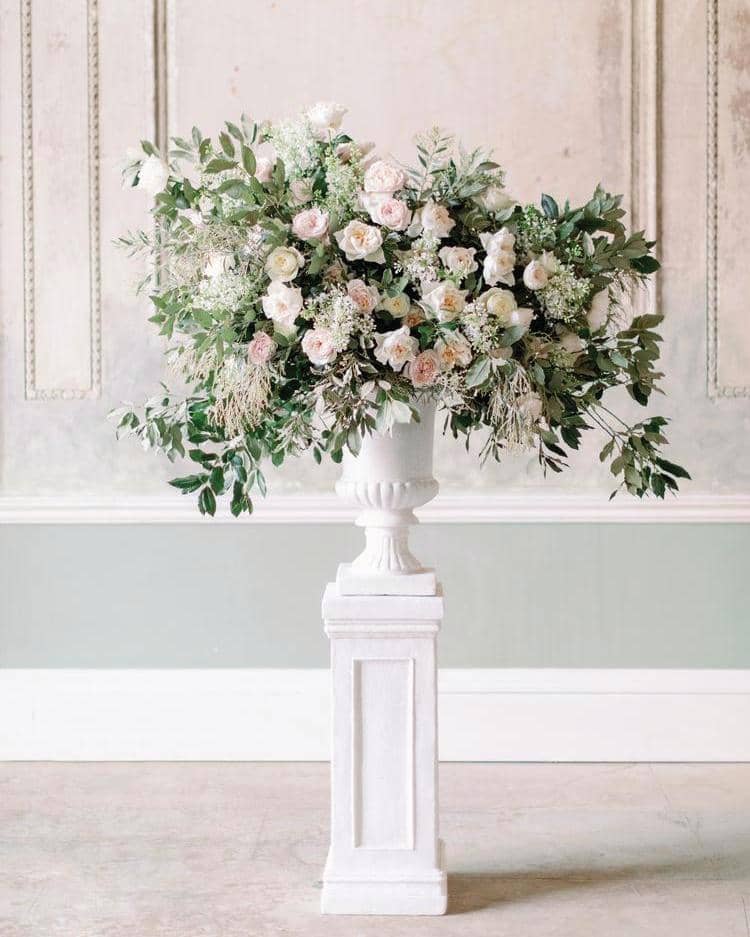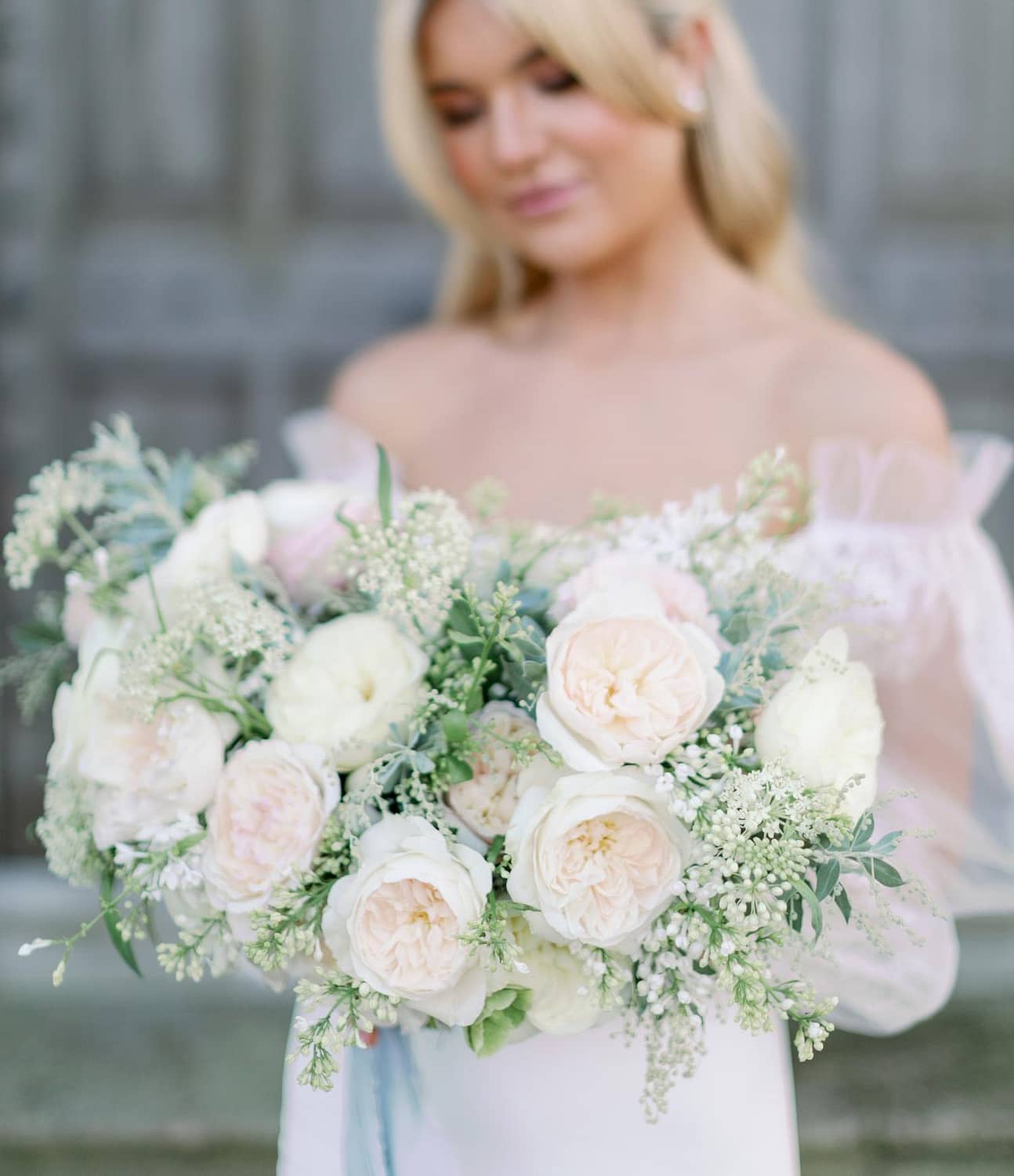 If you are seeking to channel winter wedding vibes, opt for a wedding gown with long sleeves and don jewellery with pearlescent or silver hues. The sheer lace sleeves featured in the Stephanie Allin bridal dress worked wonderfully alongside the wild foliage and big, blousy rose blooms featured in the bouquet, which was also created by The Botany House.
Remember, it's all in the detail. A simple silk ribbon in a pale dusty blue hue is a beautiful way to complete your bridal bouquet – you can even utilise these throughout your place settings or escort cards. Ghost chairs were used as part of the winter wedding ceremony inspiration, which instantly added to the 'cool' winter feel of the shoot. In contrast, candles are a gorgeous way to add warmth and ambience to a winter wedding. You can use them throughout your ceremony, work them into your reception table centrepieces or dot them along the windowsills or mantelpieces of your venue.