With 2023 well under way, Valentine's Day is just around the corner, where people across the world will be acknowledging and celebrating their love for one another. And of course, roses are at the core of the significant time of year, typically opting for the purest red rose to represent a day of romance.
While the traditional red rose will always have our hearts, we want to showcase how you can defy the social norms and still offer endless sentiment courtesy of any colour palette. Whether you choose to channel the romance through plush velvet cherry hues or with the elegance of pale ivory petals, we wholeheartedly believe that Valentine's Day can be any colour you desire.
There is something indescribably special about going against the grain to express your love in the most individual and unexpected way – something your loved one is bound to appreciate. And ultimately, there is no 'one size fits all' for love, nor can it be conveyed in the same way for every person. The colour palette you choose for your Valentine's Day offers you the chance to truly connect with how you perceive the definition of love.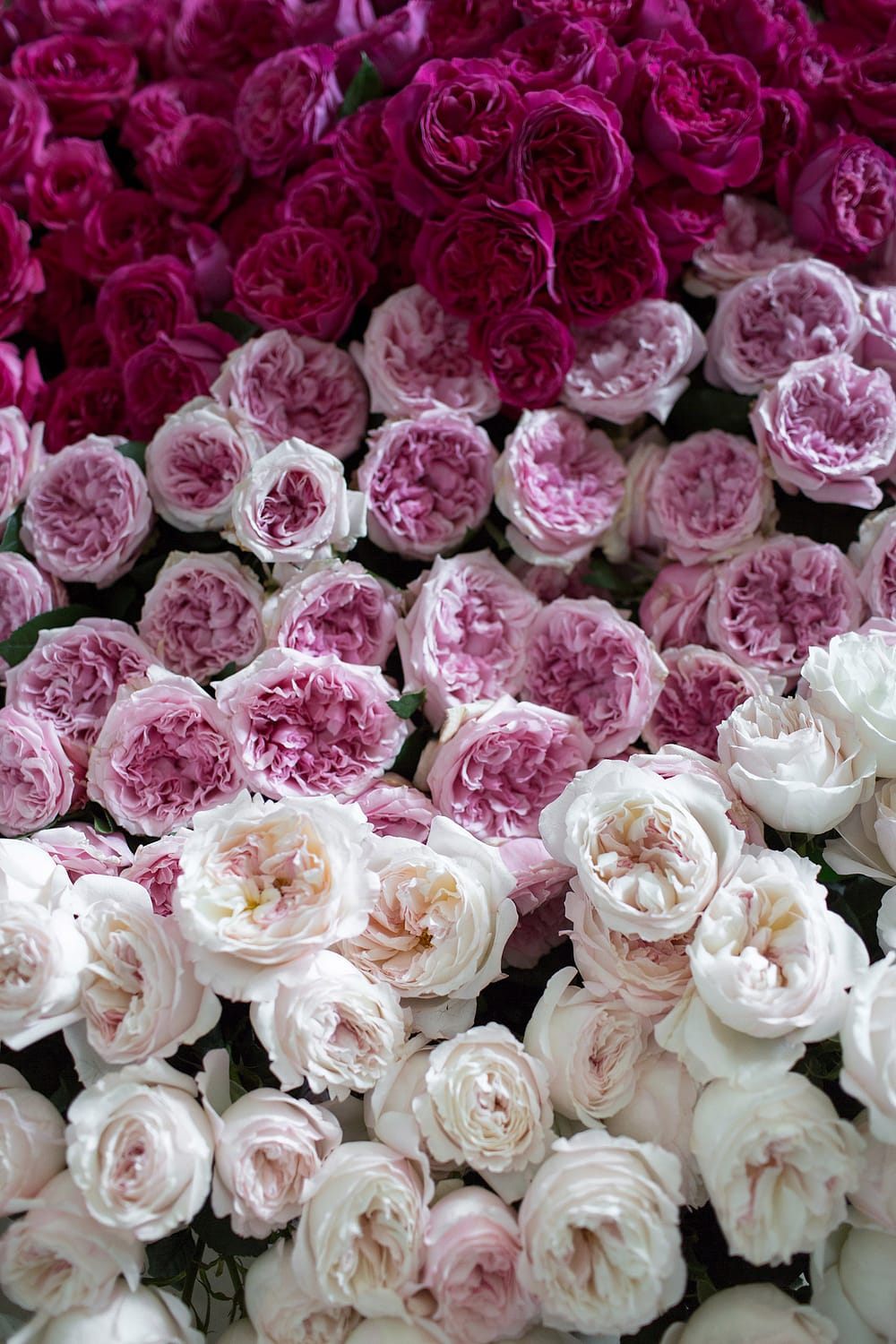 If you still want to align with the tradition of a red rose, add a dash of luxury and spontaneity to a classic bouquet by complementing reds with mid pink hues and hot fuchsia. The vibrant intensity infused within a pink David Austin rose will work in harmony with our collection of red roses, promising the perfect partnership.
Seek out the ultimate luxury with a palette inspired by Viva Magenta, the new Pantone Colour of the Year for 2023. This exquisite shade of red revels in joy, romance and self-expression, offering a palette that is not afraid to stand out and make a statement. It's love, but in its most wild and electrifying form, ready for the world to see. Our David Austin Roses Tess, Capability and Darcey all work within the tonal shades of this pantone colour.  
For those who want to immerse their loved ones in romance, femininity, and grace, we adore the idea of an understated bouquet brimming with soft ivory and blush David Austin roses. The delectable combination of colour palettes will effortlessly speak the language of love through each and every petal as they unfold. Patience is the ultimate powerhouse for Valentine's Day with her lace-like petals combined with her intoxicating citrus perfume.  
Be bold with a contrasting hot and spicy palette of yellow, ochre and pink shades, adding an electrifying colour infusion that showcases your passion for your partner. Apricot, yellow and orange hues will illustrate warmth and happiness, wrapping your loved one up in a wash of devotion. So why not combine the sunny tones of Beatrice along with the wonderful rich and exotic colours of Edith, Tess, Darcey and Capability. 
Roses will remain the most significant and heartfelt gesture for those you love, where your choice of colour palette becomes a personal expression of how you feel on Valentine's Day.
What colour is your Valentine's Day?