White garden roses are the dream for brides looking for a classic wedding style which is what makes David Austin's Leonora (Auswagsy) top of the wish list. This beautiful wedding rose opens from a creamy bud to a stunning large cupped rosette with luminous ivory petals that simply take your breath away.
Leonora is a celebration of understated, classic elegance, her name meaning 'light' and 'compassion'. She is a firm favourite with brides and florists alike, thanks to her perfect form, countless blousy petals and fresh scent with hints of cucumber and citrus.
Leonora is a soft ivory rose that becomes lighter and whiter as she blooms. We class her as one of our special white wedding roses, although 'white' is a bit of a misnomer in the flower world since all white blooms have nuances of cream, pale yellow, blush or peach at some point in their life. Of course, you only have to look at a paint colour chart to realise that white has many shades, and nature offers even more nuance!
Did You Know?
Leonora rose changes colour as she blooms! Watch this video below to see how she blossoms from warm cream to light ivory when fully open.
What season does Leonora shine in?
Wonderful in any season Leonora's luminous petals make her particularly perfect for winter weddings, where all she needs are some lush seasonal foliage like eucalyptus, spruce, mimosa and trailing ivy. Equally, she is versatile to transfer across all seasons for fabulous wedding flowers and a special bridal bouquet. Leonora will dazzle on her own or sing with other colours and flowers.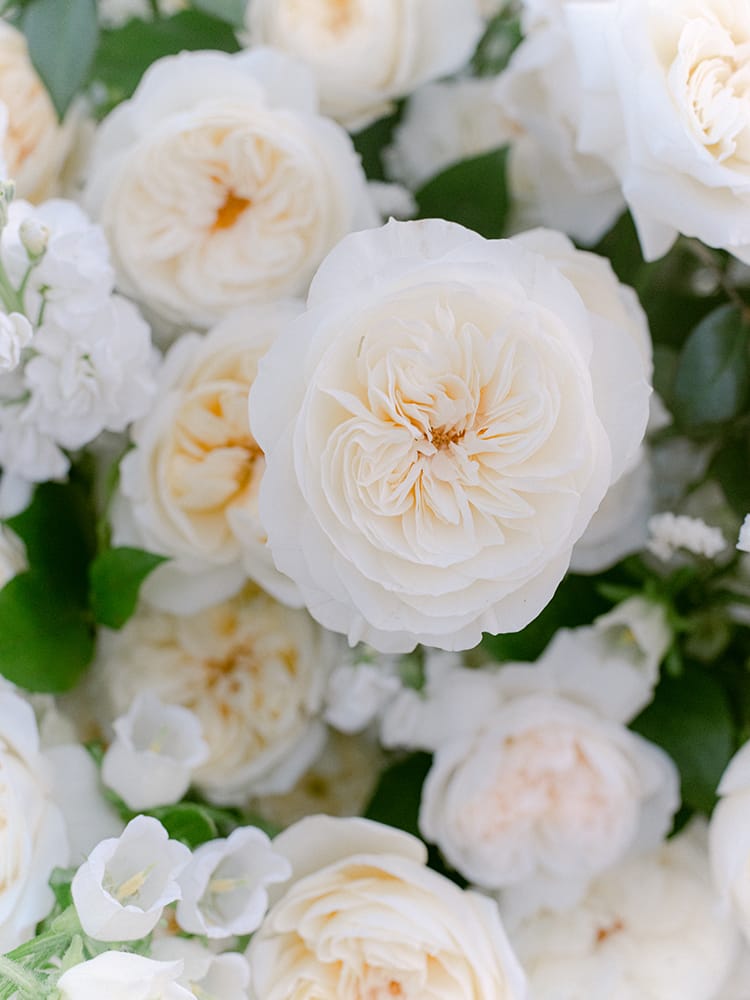 What other roses does Leonora work well with?
Leonora works well with either of her ivory sisters, Purity (Ausoblige) or Patience, (Auspastor) creating layer upon layer of white tones, fluffy texture and delicate hues not to mention their combined perfume. Purity's pearly white petals have a delicate hint of peach and dusting of blush in the centre, while Patience has a classic creamy centre with hints of pale, buttery yellow.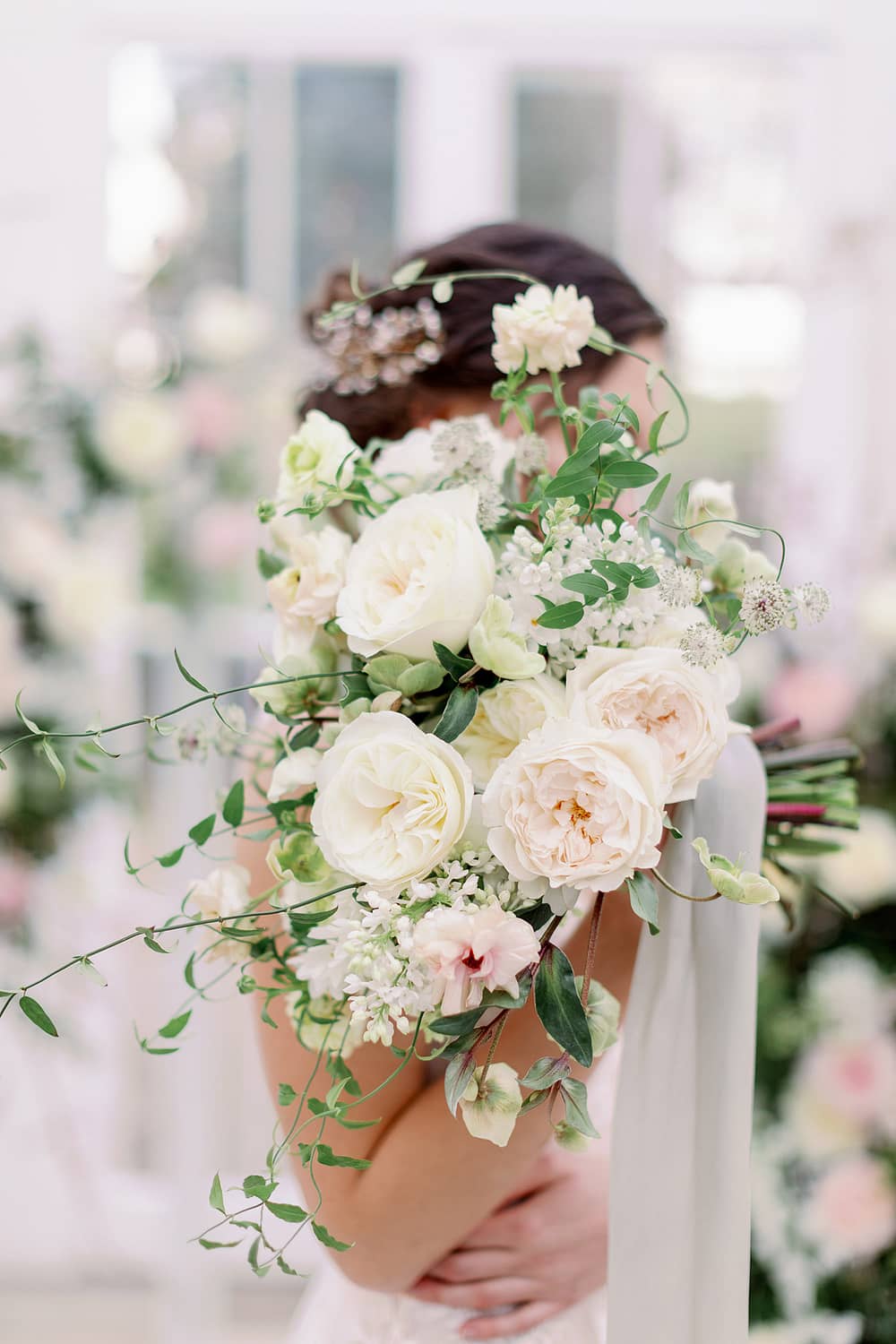 How can I use Leonora roses in my wedding flowers?
Leonora is the epitome of understated elegance, befitting a small intimate wedding as much as a grand large-scale affair. The key is giving her plenty of space to shine in arrangements, allowing her to fully bloom so you can really appreciate those countless fluttery petals. A posy of Leonora alone is a chic and classic choice for your bridal bouquet, alternatively with Leonora as a focal flower, you can incorporate variety and texture with small-headed blooms like butterfly ranunculus, astilbe, lilac and astrantia. Since Leonora has a large rosette, consider styling her throughout your wedding flowers as she undeniably creates the wow factor and will leave a lasting impression!