Choosing a colour palette is a fun part of wedding planning and a decision to make early on to set the tone for your big day. It's not always quite as simple as picking your favourite colours (although it can be!) and takes some thought to choose a palette that compliments your venue and creates the vision you have in mind. So where do you start? Read on for our top tips to create an intentional colour scheme that will take your wedding to the next level.
1. Take Inspiration From Everywhere
Colour should play a part in your venue search but try not to let it rule your choice. If you find a venue that you love, but it doesn't work with the colours you initially have in mind, be flexible and adjust your palette. Work with the decor and furnishing rather than spend a fortune trying to hide things that don't match. Let the interior and grounds inspire you, such as the hues in a painting, wall colour or picturesque gardens. If you are set on a particular colour palette, consider a blank canvas venue option such as a marquee or converted barn or warehouse.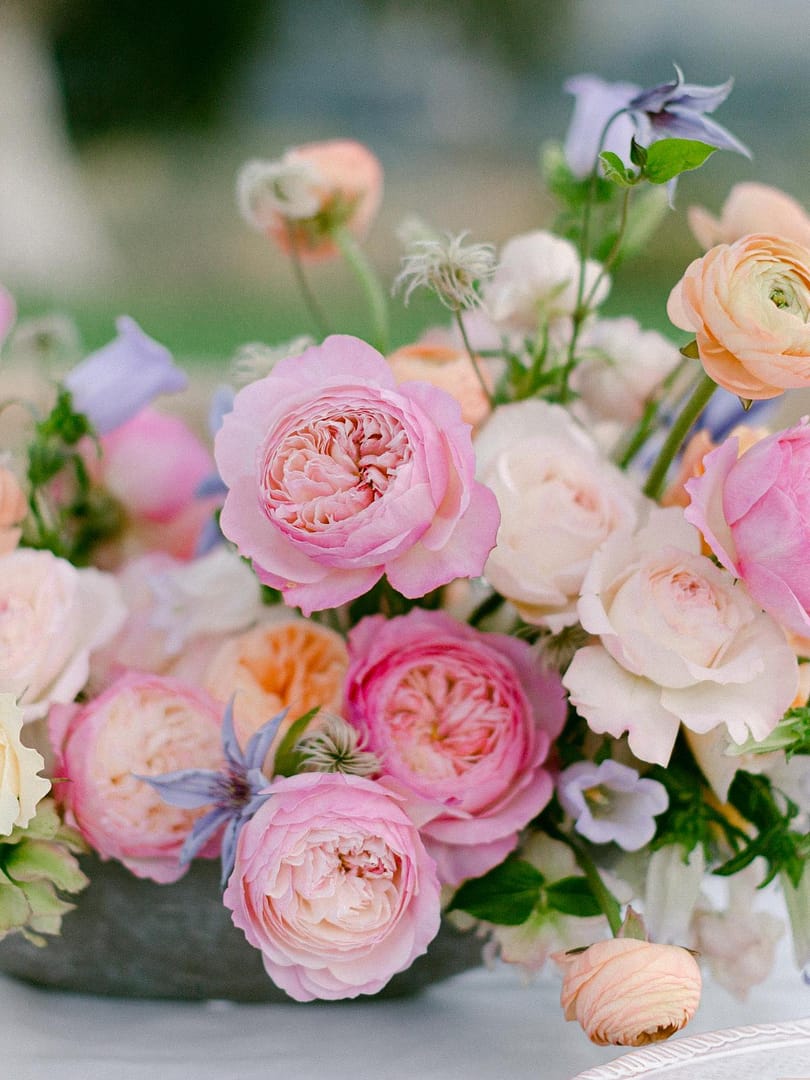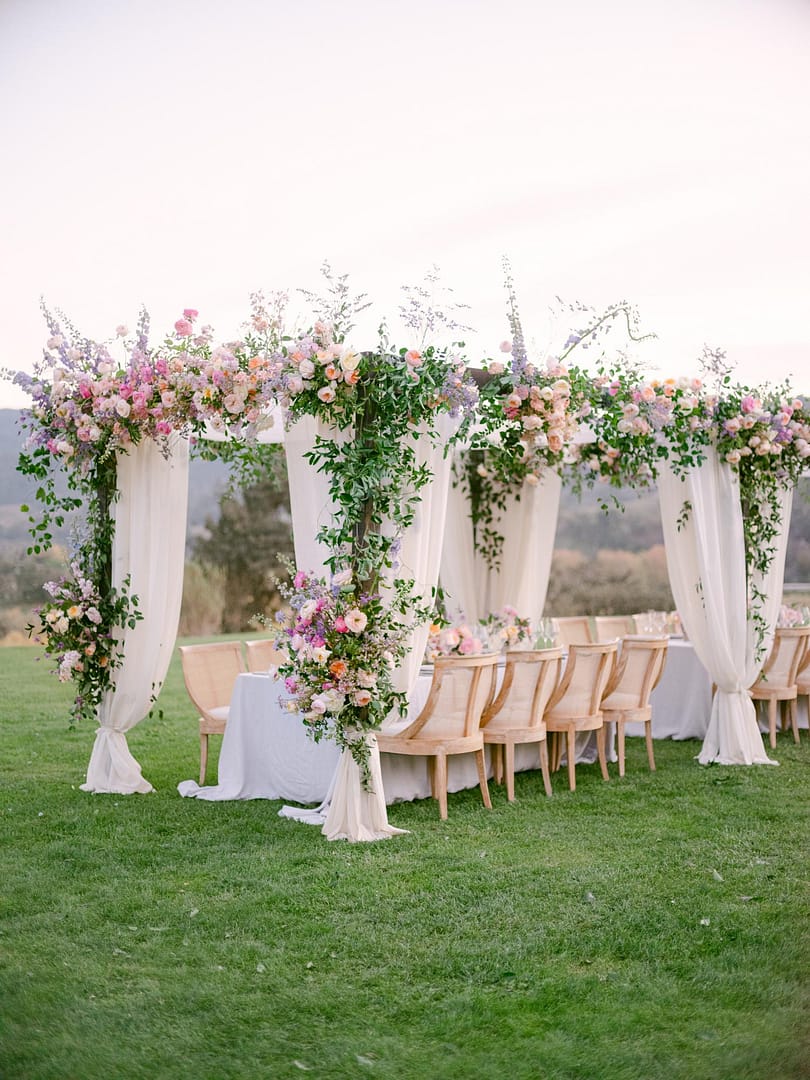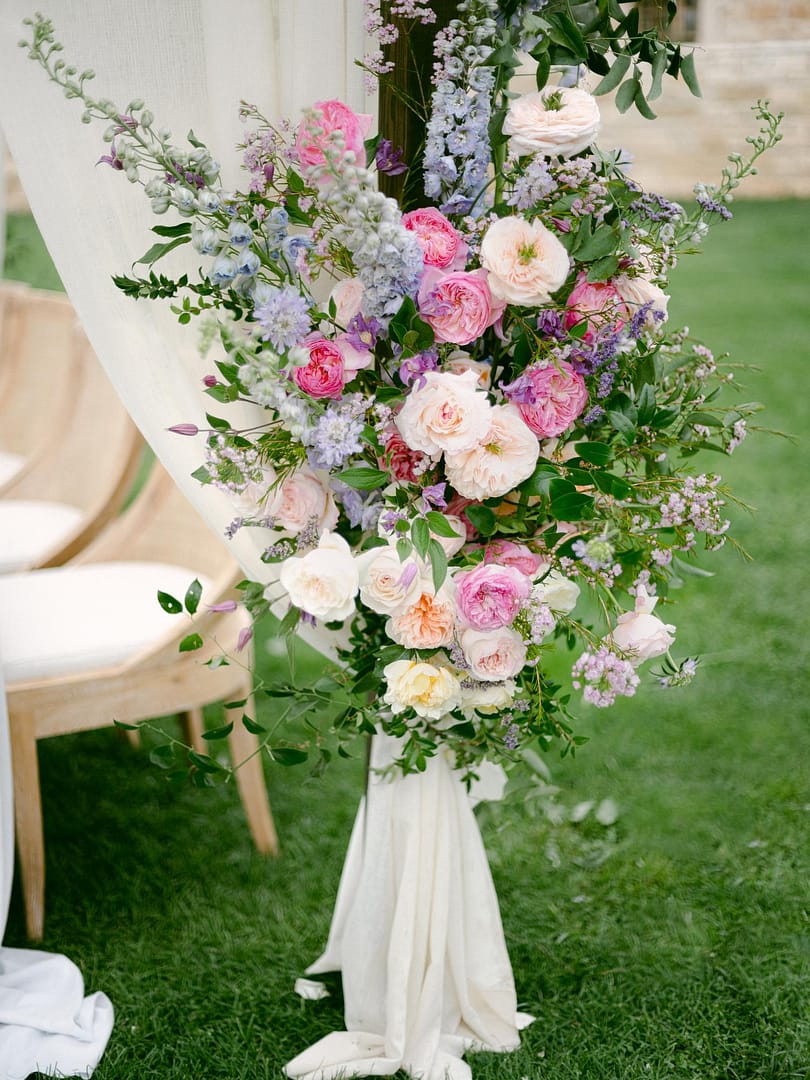 Colour affects our emotions and is a useful tool in creating the overall vibe of your wedding day. Whether you're going for relaxed and rustic or formal and dramatic, the colours you choose can help enhance the feeling of the event. For example, dark colours like black, navy and burgundy can add drama and a moody atmosphere, while white and pale hues create an airy ethereal feel. Brights bring joy and vibrancy, whereas pastels shades evoke calmness and whimsy.
Working with the seasons will help guide your colour choices for your additional flowers and foliage and make your event feel at one with the environment. Obvious choices include the rustic hues of fallen leaves in autumn and zesty brights in summer, but don't be afraid to add your own personal spin on tradition. Of course, the beauty of our wedding roses is that they are available throughout all the seasons!
Brides typically present their florist with a clearly defined colour palette, yet the magic often happens when you let them run with a rough guide instead. Florist's relish the creative freedom to interpret your brief in their own way and incorporate the beautiful nuances of nature. After all, floral designers work with colour every day and come across unique colour combinations you may never have considered.
5. Understand Colour Theory
Think back to art lessons and the basic principles of the colour wheel. Typically, complementary colours are those on opposite sides of the colour wheel because they pair a cool and warm shade. Colours next to each other also work well together because they share the same base colours, like blue, purple and pink.
A triadic colour scheme creates a unique and bold palette by using three hues evenly spaced on the wheel, such as turquoise, fuchsia, and yellow-orange. Finally, a monochromatic colour scheme features different hues of a single colour. Taking pink for example, you could feature roses in tones ranging from pale blush (like Eugenie) to dark pink (like Kate) for a dramatic romantic look.