We're always busy working behind the scenes here at David Austin, developing exciting new rose varieties to add to our collection of world-renowned cut-flower roses. We have a rigorous selection criteria during the breeding process, which means only the most outstanding roses make it to the final David Austin Cut Rose Collection. So, we're very excited to share the three newest additions to our wedding rose family, each with their unique personality including beauty, glorious colour, or scent.
Bessie (Ausperidot) is the embodiment of all our favourite little luxuries. Think pure silk pyjamas, plump billowy pillows, and the creamiest salted caramel ice cream… She is the essence of those treats that make life extra special.
Bessie's most notable trait is her colour. Starting as an ivory bud, she transitions quickly into a classic deep cup to reveal shades of warm apricot at her centre. As her petals bloom, Bessie's shape becomes more rosette-like, her colour fading to clotted cream with hints of caramel. Her fragrance is that of delicate tea with undertones of myrrh. Bessie's soft appearance and light warm scent give her a sweet, gentle character that is both beautiful and demure.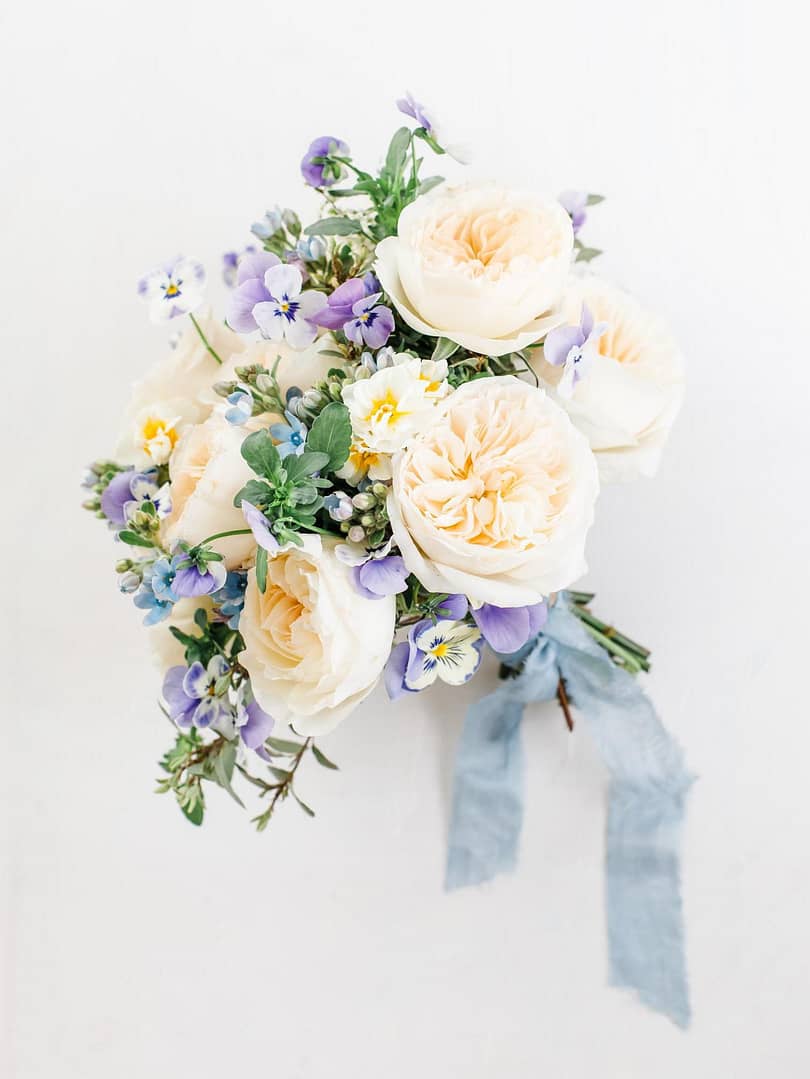 Hettie (AUSCP17117) is super sassy, full of charisma and confidence, and not afraid to show it! She pops open quickly to reveal a striking rich pink star rosette, surrounded by a ring of neat, layered outer petals in a lighter pink fuchsia tone. Like her quintessentially English name, Hettie has true star power and is a rose born to take centre stage.
Hettie is without scent but what she misses in fragrance, she makes up for in colour, character and vase life. While we always strive for fragrance in our roses, sometimes a variety comes to life that is so special in every other way that we simply must add it to our collection. One of Hettie's key qualities is that not only does she arrive in dramatic fashion by being quick to open, but she is also the last to leave the party due to her outstanding vase life.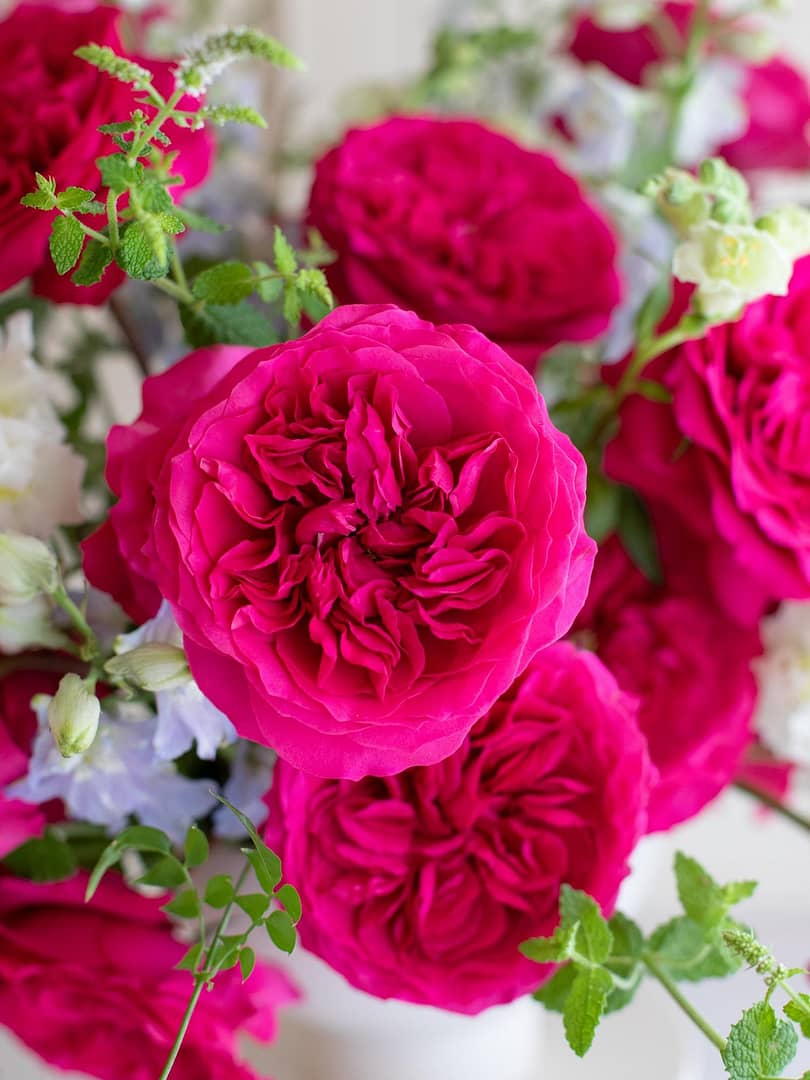 The rose of a bygone era, Millicent (AUSCP17431) has heaps of old-fashioned glamour reminiscent of the Golden Age of Hollywood. Sophisticated, feminine, and timeless, Millicent is a cornucopia of wonderful things with her vivacious colour; vintage style and mesmerising scent of citrus and old rose.
Glamorously curvy, Millicent blooms quickly with her colour evolving from warm, mid pink to reveal hints of lilac and mauve. A name of English origin, Millicent means 'strong in work' and also happens to be Barbie's middle name, who we're sure would approve of such a bright and unabashedly feminine rose.