We are really excited to be chatting with Janne Ford today who has not only worked beside us for a number of years but is someone whom we would consider our friend. Janne has incredible floral and photography talent and whilst she describes it as "floral faffing," we describe it as style genius.
So grab a coffee and sit down with us whilst we have a chat with Janne and explore her world of "floral faffing."
What is your background and what led you in to floral design?
I studied fashion and textile design at University and worked in the industry for ten years before having my children. My love of photography developed when they were all young and as they grew up, and more reluctant to pose in front of the camera, I needed a new focus. Capturing outdoor nature scenes on my dog walks through the seasons soon led to photographing flowers. After a part-time floristry course and working with some incredible florists on various projects, my love of working with flowers blossomed.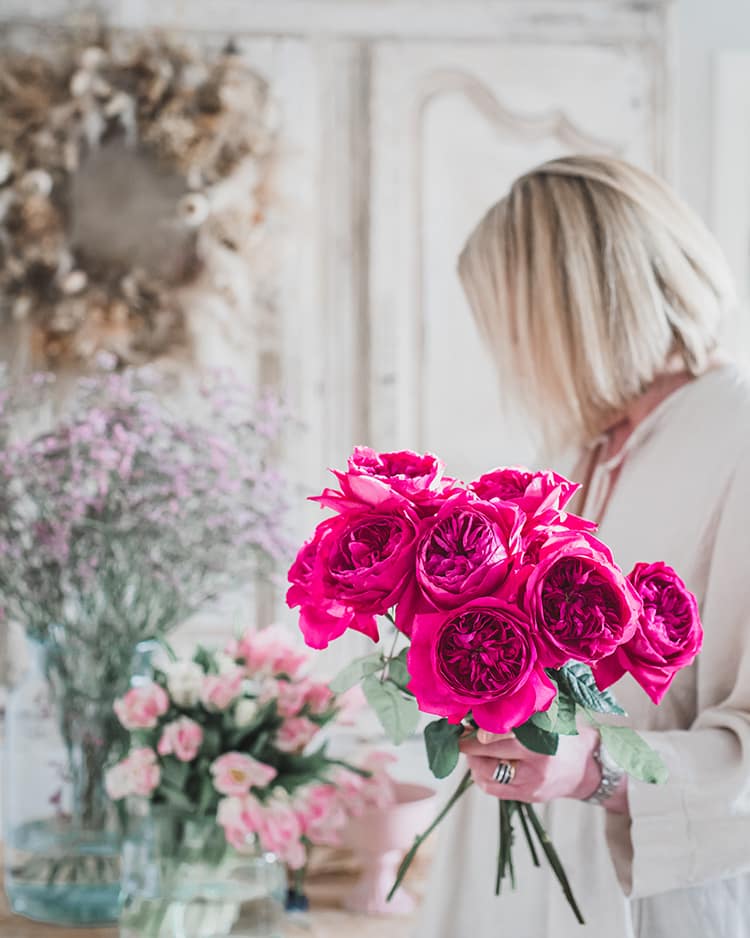 How would you describe your style of floral design and what inspires you?
I love bringing natural elements from the garden or nature into my arrangements as that really anchors the design to the season, giving it a sense of place. I'm always inspired by planting schemes in beautiful gardens or landscapes and looking at colours and textures and how the elements work together. I love that "just picked' from the garden aesthetic and try and capture that in my work. My photography has a painterly quality which is partly from the lenses I use, but also I like to think of each photo as a piece of art and the flowers as the subject.
You have worked with us for many years now Janne, what has been your most favourite photo shoot with us?
I loved working with you and the amazing team on the English Garden Wedding shoot. I love photographing outdoors and the roses look so natural in the garden. The mix of rose colours in the beautiful setting of the Shropshire garden was very romantic and I love the idea of a wedding set in the family home with special considered details celebrated with close family and friends.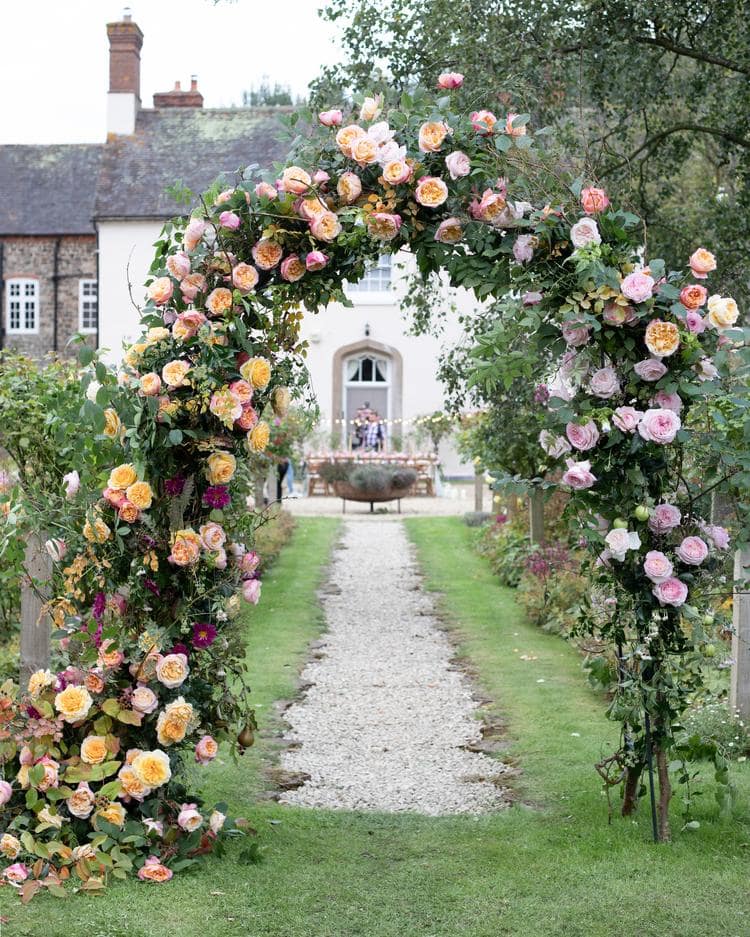 What is your favourite David Austin rose and why?
I love Edith. It's such an exquisite rose for all seasons, but truly magical for an Autumn wedding. I love how it changes from essentially a dusky pink to a rich golden bloom with tones of apricot. A sunset in a rose!
Do you have any top tips when it comes to styling with our roses?
The roses are so exquisite and need room to perform. Some of them are complete divas and look stunning on their own. Delicate foliage and small scale flowers such as lilac, astrantia, blossom sprigs, narcissi and hellebores often work well so that the roses have room to shine and are not over shadowed by competing blooms. Simple glass or ceramic vases always work well.
You have an incredible following on Instagram – what has been the key to your success and what do you feel your followers are loving the most right now?
My Instagram (@jannelford) following has built up slowly and organically over time and I'm part of a lovely online community who all adore flowers like me. I think the fact that I can capture flowers in my own way through the seasons and bring joy and inspiration to others is a big part of my success on the app. My followers love abundant flower filled images, but anything that stands out from all the content they see every day and captures the imagination always works well.
What's your favourite Instagram account?
I have so many. I don't just follow other floral filled accounts though. Interior design, gardening and cooking accounts are all some of my favourite. In terms of inspiration, I love Pinterest for ideas and inspiration.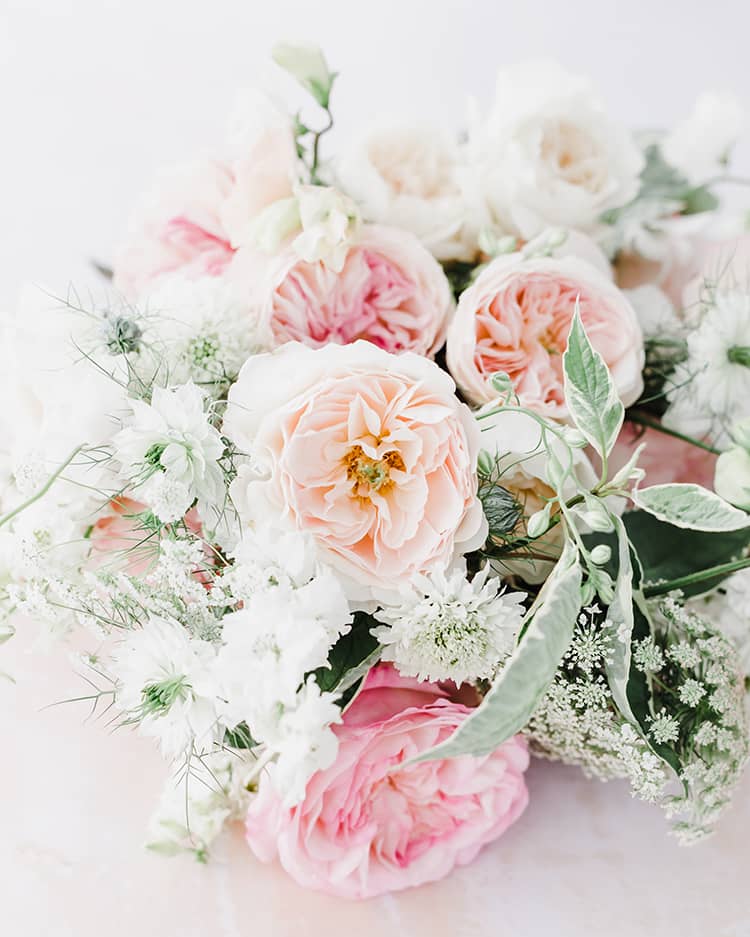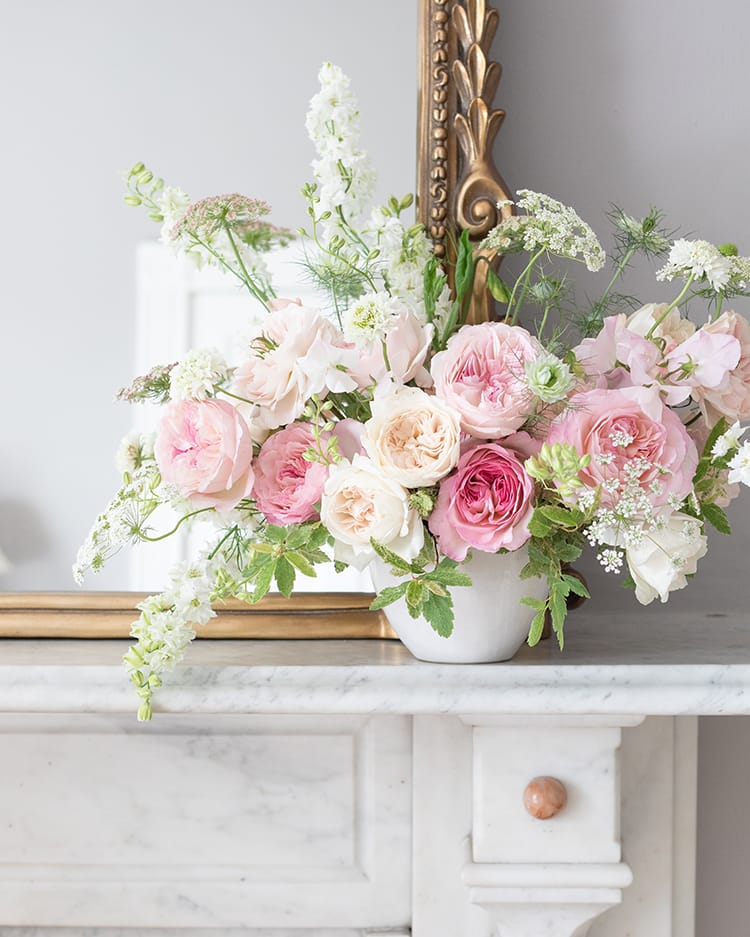 If we could fly you first class anywhere in the world, to style David Austin Roses in any setting, where would this be and what would be the styling theme and colour palette?
Well you wouldn't have to fly me very far! I would choose France any day and an abandoned Chateau with peeling plaster walls would be my dream backdrop. Windows letting in oodles of natural light, original fireplaces and the odd chandelier or two! I love the theme of perfection/imperfection and exquisite roses in an evocative setting of faded grandeur really appeals to me. I love a fairytale and the idea of bringing colour and life back to an abandoned Chateau in a 'Sleeping Beauty awakens' kind of way with some of my favourite roses Edith, Keira, and Juliet.