With football fever well underway, we're really championing florals for this season, with our top seeds taking centre stage at many an elegant event and showstopping wedding. Here's our mixed doubles – Capability and Miranda; Edith and Patience.
First on Court is Classic Patience
As elegant as Wimbledon whites with its cool cotton ruffles, Patience is the perfect choice for classic summer weddings. We've partnered her with grassy green blooms and a touch of lilac, ready for serving up classic summer style.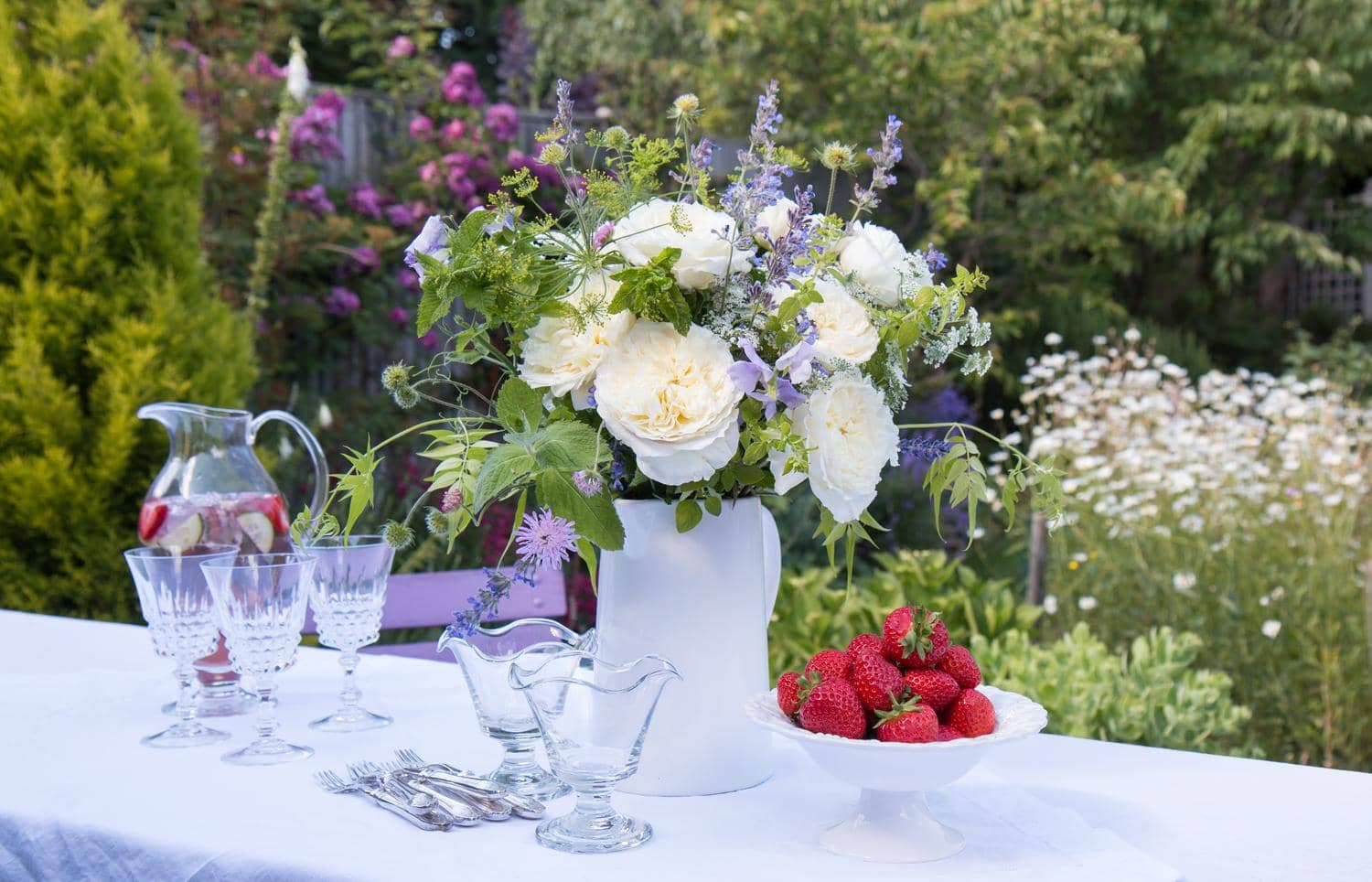 Deuce! Or Maybe Pimms With The Delightful Capability and Edith
Anyone for a chilled glass of Pimms or a zesty fruit cordial? The golden sunset hues of Edith really hit it off with our leading lady Capability. As their citrus fragrance drifts into the warm summer evening, sit back and relax with the perfect partnership of strawberries and cream.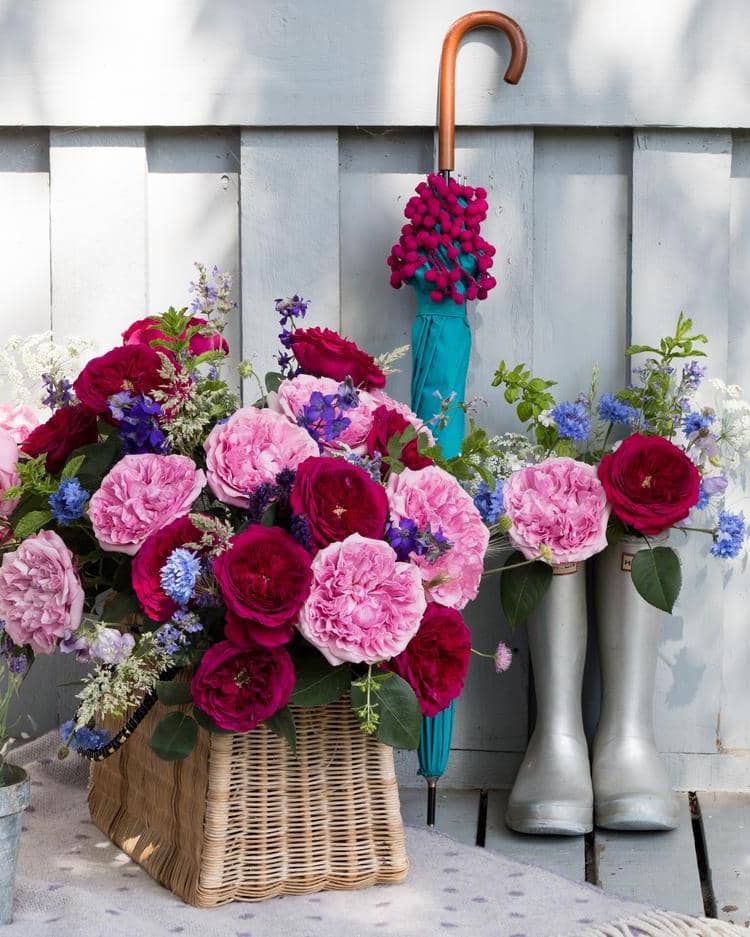 Rain Stops Play? Not with Darcey and Miranda!
We like to put a different spin on summer showers. Free-spirited Darcey is bursting with strawberry hues, whilst Miranda's shapely blooms will court all the attention. Whatever's on the horizon, our roses can brighten even the dullest of days.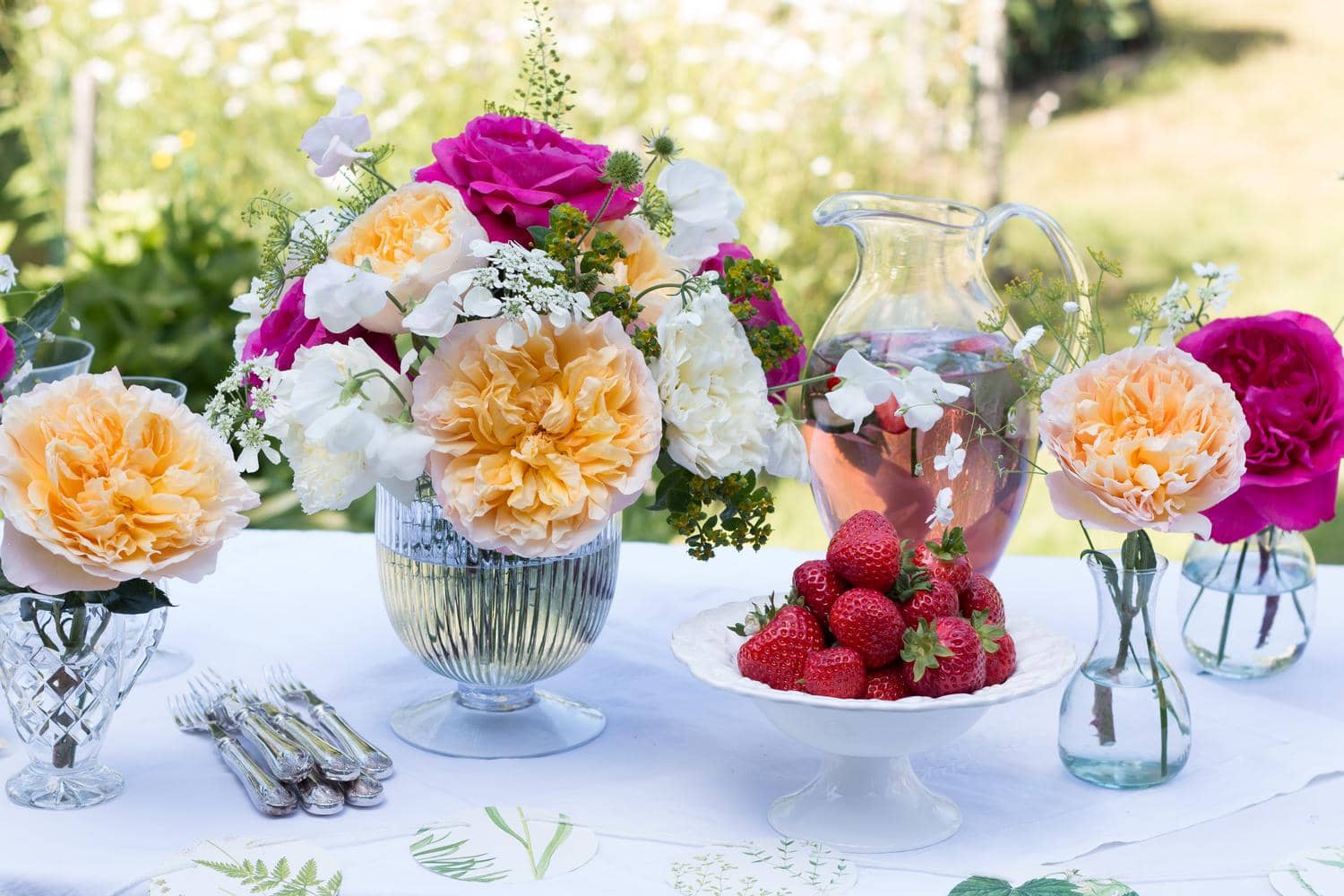 Dreaming of a Perfect Summer with David Austin
From SW19 to all over our green and pleasant land, who can resist a pretty picnic, overflowing with floral treats. Long summer days are made for adventures in the charming English countryside. Find a spot in the shade and enjoy the classic charms of Patience.