Our fair ladies… The sun is shining, the Champagne is on ice and we're definitely dressed for the occasion. From a lavish country wedding to an elegant garden party, our beautiful thoroughbred roses are the perfect bet for elegance, style and sartorial chic this summer season.
A Touch of Blush with Classic Juliet and Pretty Patience
The perfect accessory, of course a glass of Champagne! Combine the delicate ruffles and buttery cream of Patience with the curvy and confident Juliet. Like ladies who lunch, these pretty blooms are the best of friends.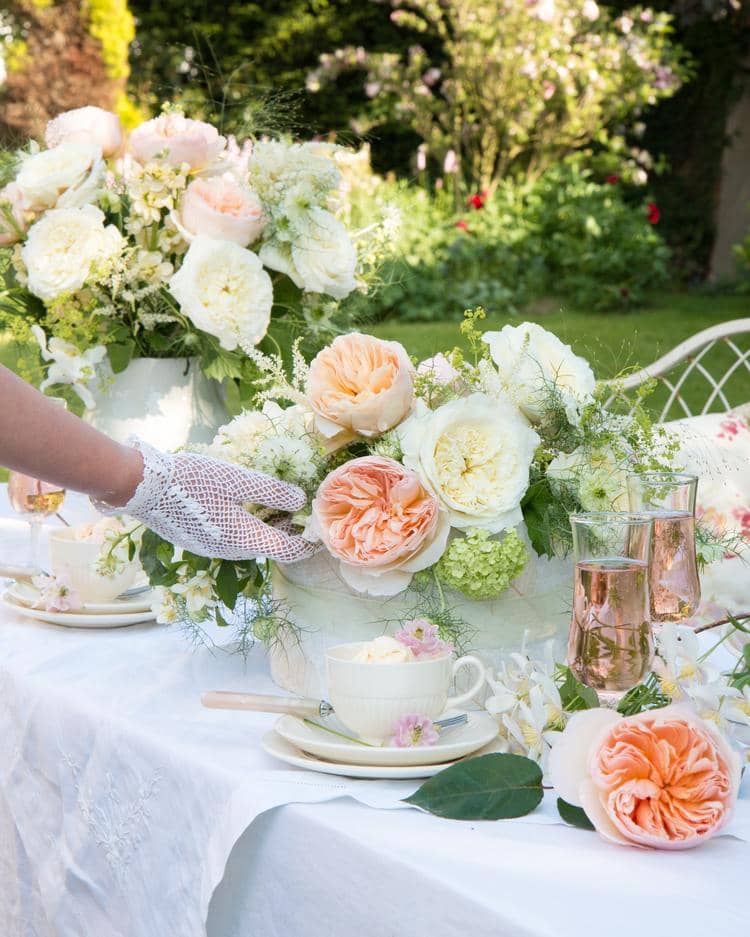 Ice Cream Hues with Powder Peach of Purity and Raspberry Ripple Keira
Nothing says summer like the soft flavours of ice cream. The dreamy cups of Purity, reminiscent of clotted cream, could melt any heart. Whilst the playful marshmallow hues of Keira are as gloriously unpredictable as the English weather.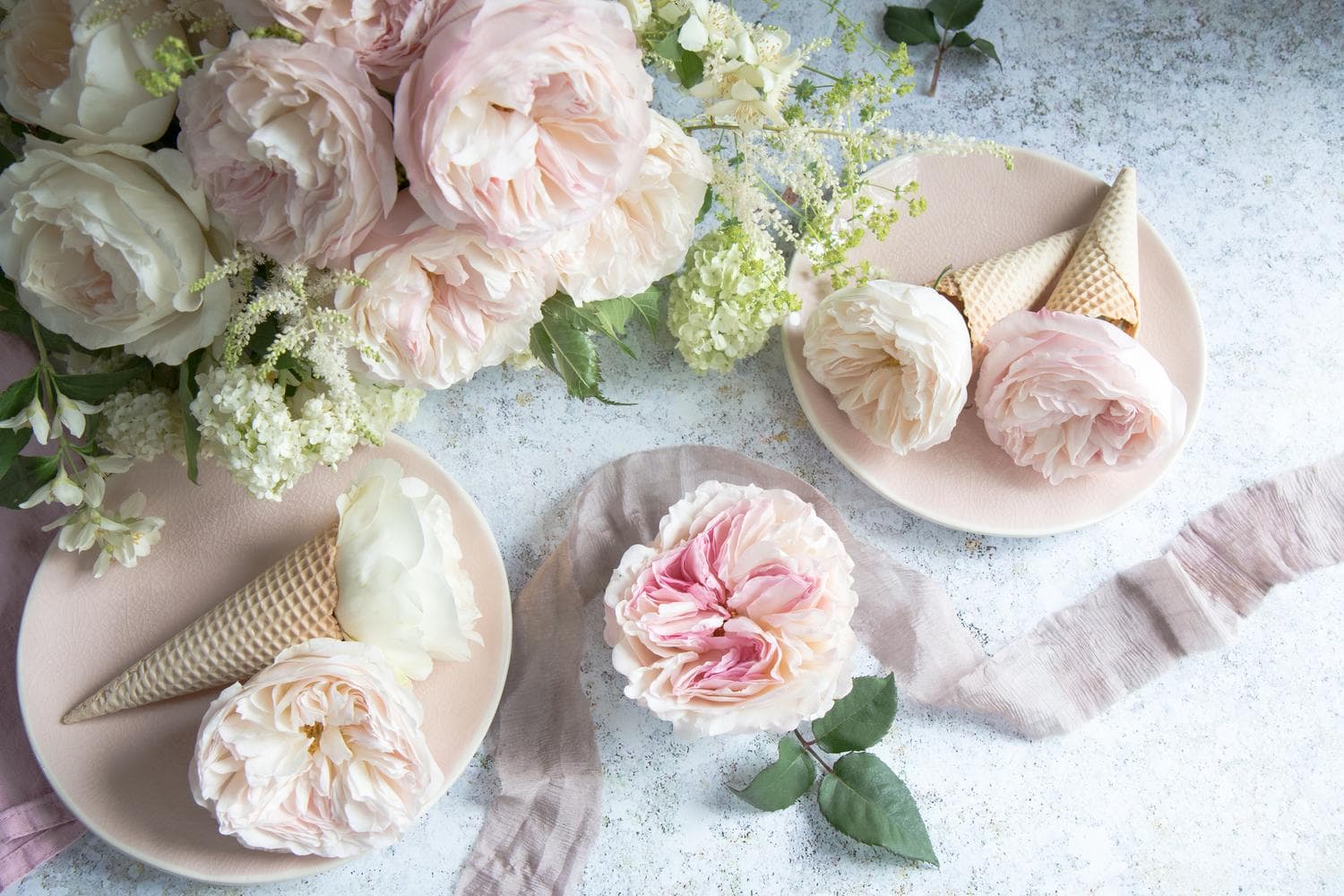 Capture the Charm of the English Country Garden
Ladies are kindly asked to note the following: Cake stands should be adorned with pretty arrangements of roses. Teacups with little posies are perfectly acceptable. Floral decadence will always be in style.
Gentlemen, are gracefully reminded to throw caution to the wind. With so many beautiful roses to choose from it's easy to create the most romantic and showstopping arrangements.