There's a saying that when things are Peachy, they are wonderful and we couldn't agree more.
Soft peachy tones and rich cream shades are our theme for this month's wedding inspiration.
Peachy hues look wonderful no matter what the season. We have opted for an autumnal vibe for this wedding styling but as Juliet (Ausjameson) is so versatile with her creamy friends, she would look fabulous across all seasons.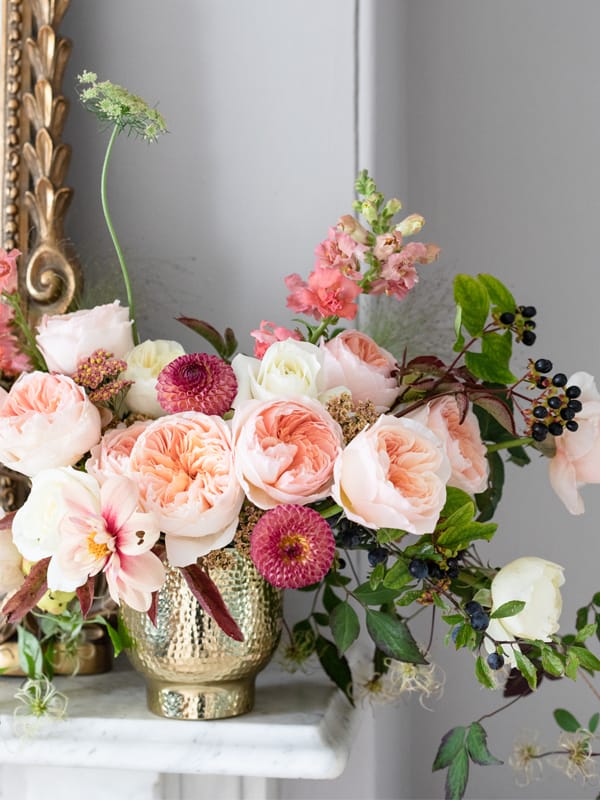 More Peach and less Cream
We have gone heavier on the peach than the cream but of course it's always down to your personal preference. Whatever your choice, a peaches and cream theme is incredibly romantic and atmospheric, bringing a sense of warmth and charm for your guests to relish and enjoy forever memories.
Ethereal and dreamy backdrops
Make use of natural lighting as a fantastic backdrop to frame your arrangements. We filled our urns with Juliet and natures seasonal pickings for this dramatic look. You don't need a lot of flowers and foliage to create this effect – the key is to arranging them in such a way to create height and depth – then add in some details to surprise your guests.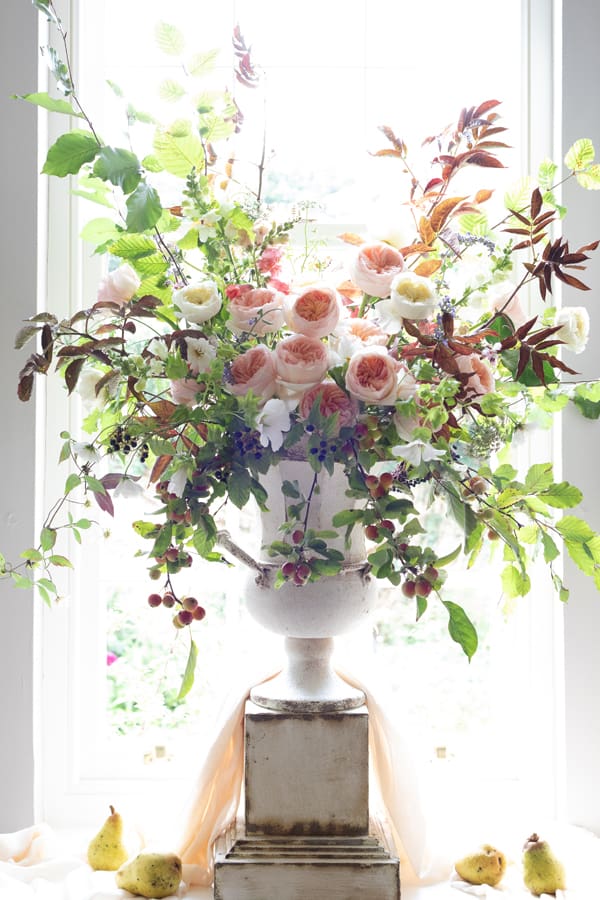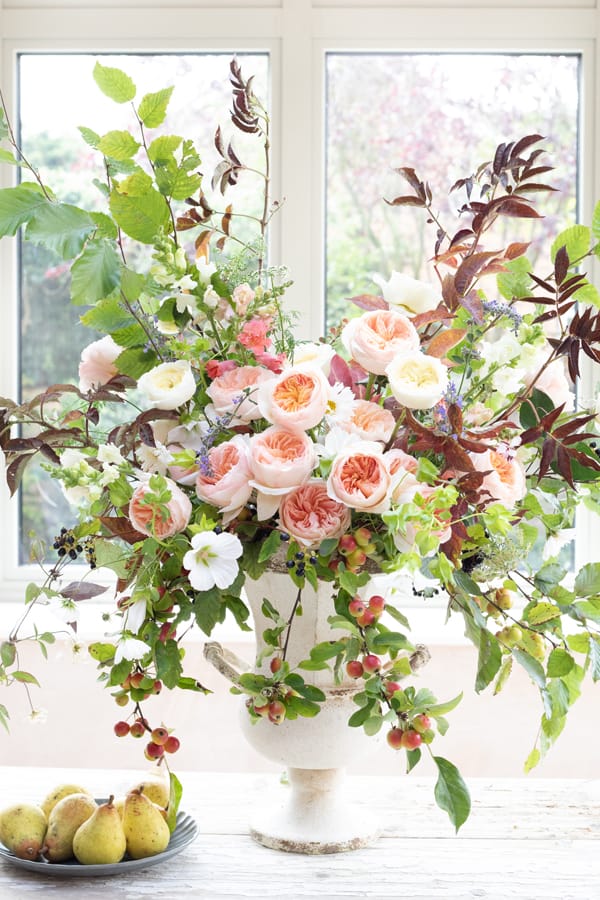 Some bouquet musings to consider
We went small and simple on the wedding bouquets but it's all in the detail – the considered ribbon; the supporting flowers and foliage – just enough to frame the open rose blooms whilst completing the story.
It only takes approximately 10 roses to make a medium sized bouquet. The beauty of a David Austin rose is how they open out into large sized blooms so you don't need many to make a big impact.
From left to right we have Purity (Ausoblige), Juliet (Ausjameson) and Leonora (Auswagsy)