Leonora, a name meaning 'light' and 'compassion'.
Leonora, previously known as 'Ella' is one of our newest varieties and is already a wedding favourite for brides. She is the epitome of classic elegance and understated style, befitting of a small intimate occasion or to elevate a regal celebration.
Her formation is truly outstanding and can we boldly say, pretty perfect! This is a rose that any bride would be proud to hold on her most special day. We are privileged to be able to inspire brides all over the world to create a dream rose wedding and we are delighted to focus our spotlight on Leonora for a classic white wedding.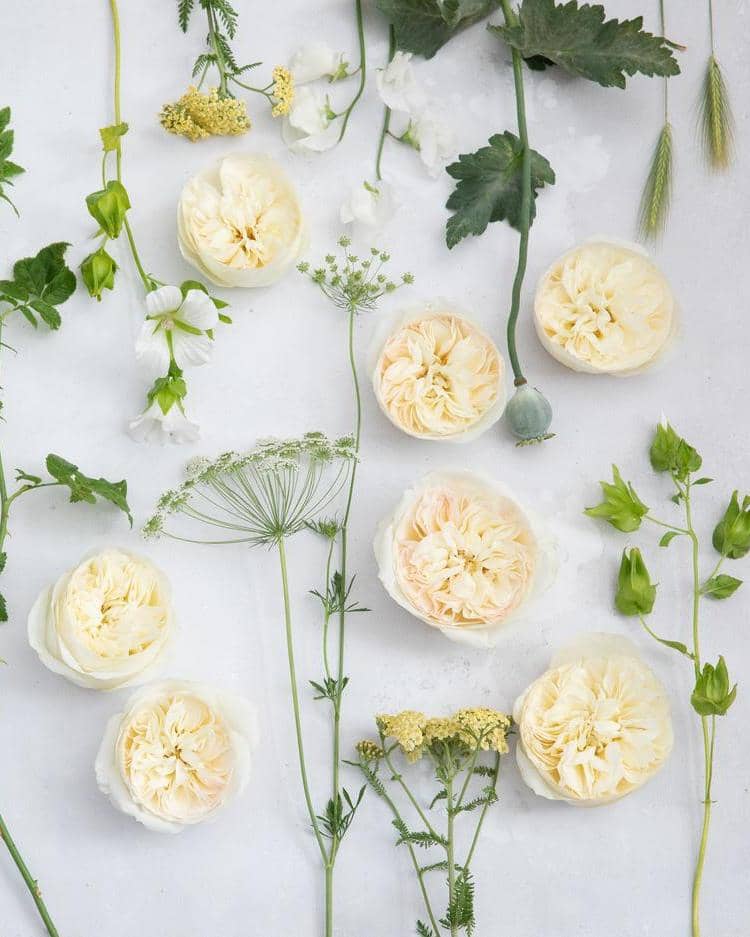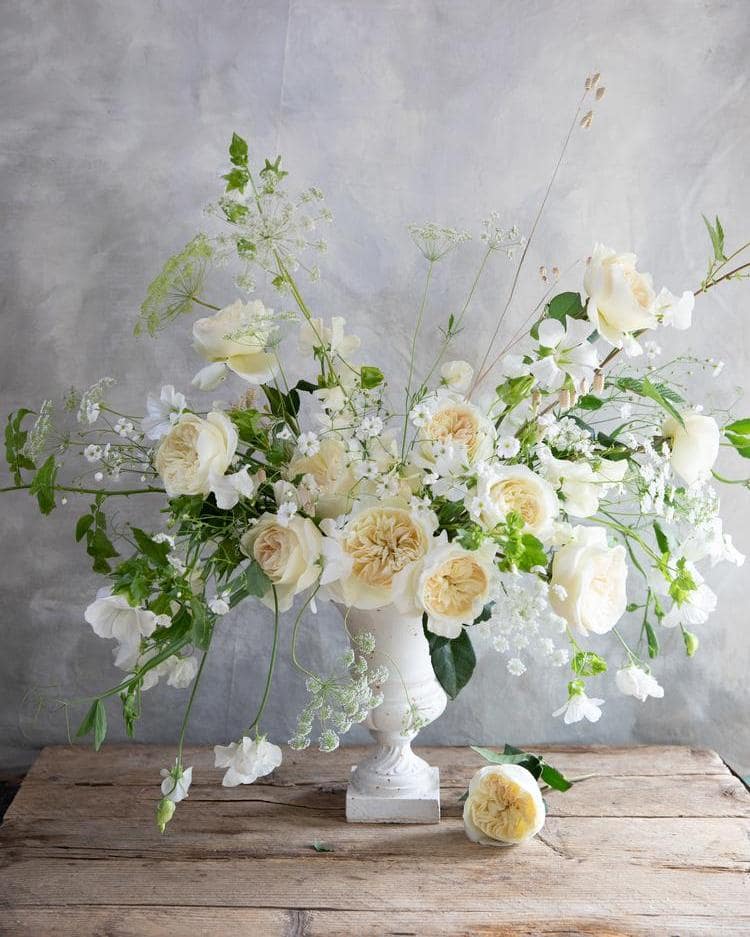 You can dress and style Leonora in so many ways. She is incredibly versatile and will always stand out as the Queen of white roses. We have opted for a classic green and white story below using nothing more than nature's freshly gathered foliage to accompany the ivory and white petals of Leonora. Her open blooms revealing their full beauty.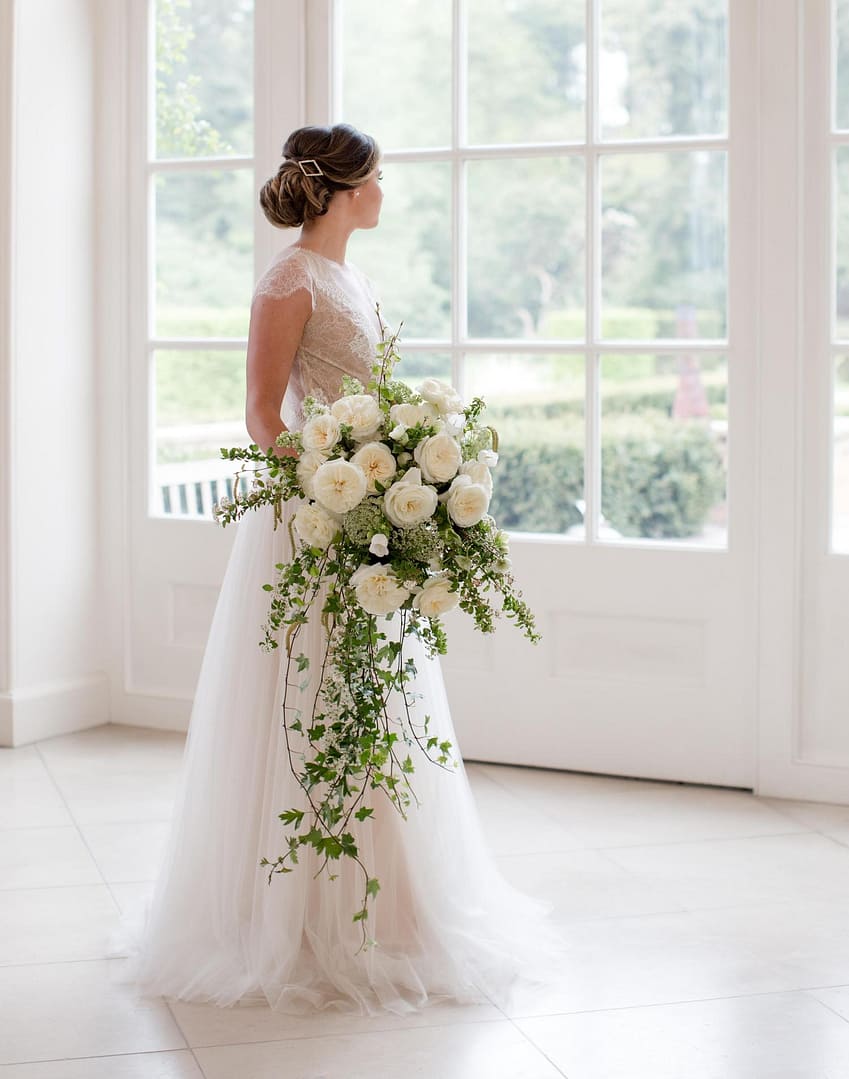 From structured wreaths to floral faffing, you can have so much fun with Leonora. She will work with you in whichever way you wish. So we asked some floral friends to get to know Leonora – up close and personal!
Steph from @fairynuffflowers got creative designing a beautiful wedding wreath, bouquet and centrepiece to complement. Simple, stylish but so well curated.
Leonora then went to visit Alicia of Flirty Fleurs in Washington State.  The classic green and white story continued but with a different take – the feathery, lime green fern leaves added a formal, sophisticated vibe. Add a inky, midnight blue backdrop and wow, Leonora suddenly has attitude!
If you have not used Leonora before then give her a go and share your styling with us by tagging your image #leonorarose.
We guarantee you will enjoy using her and will fall in love with her as much as we have. The beauty in our roses is to see how they naturally open from a closed bud to an open bloom. Nature is incredible so we recommend letting nature take it's course and allow your blooms to open. Leonora can take up to 4 days to open and once open has a fantastic vase life.
If you would like more information about how to condition and maximise the beauty of our roses then please click here.
From closed bud to open bloom
The flowers chosen for a wedding day are so important. Often the wedding style and colour theme is centred around the flowers.  Each of our roses has an individual characteristic and personality, which can reflect every bride's own character and style.  We always advocate in choosing what is personal to you and above all – enjoy the experience of getting to know the flowers in all their beauty.
So here are some more Leonora musings and wedding inspiration to enjoy.