A bridal shower can be as sophisticated and beautiful as your wedding and is a great way to spend quality time with your girlfriends and family before your big day. Although perhaps not as popular in the UK, the American bridal shower trend is creeping our way. So how can you make your bridal shower look just as stunning as your wedding, but on a smaller scale?
Treating your bridal shower just like any other celebration is a good start. Don't be put off by creating an elaborate or grand affair – keep it simple and treat it like any other special occasion such as a birthday party. It's a good excuse to dress up, put on your favourite lipstick,  savour a glass or two of bubbly and immerse yourself in fun, favourite foods and of course a shower of florals.
Our passion lies in all things fabulously floral – especially when weddings are involved. So we are here to inspire your bridal shower flowers – an overture to your wedding day.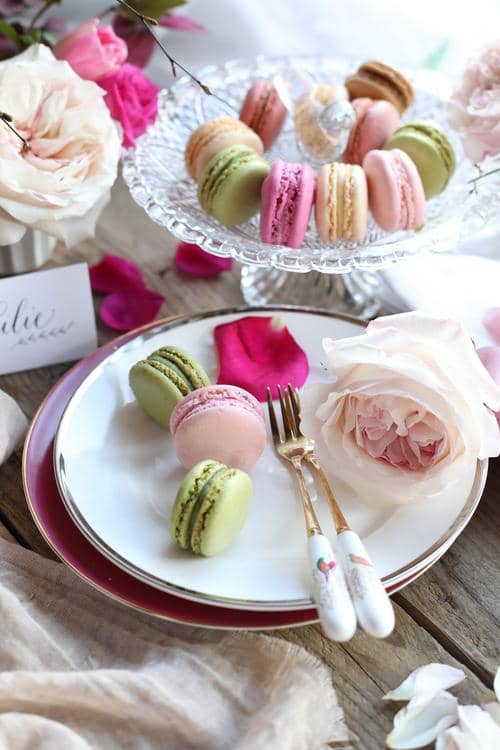 Make it personal to you; a favourite colour; an activity or theme. We chose afternoon tea and a rainbow of cakes.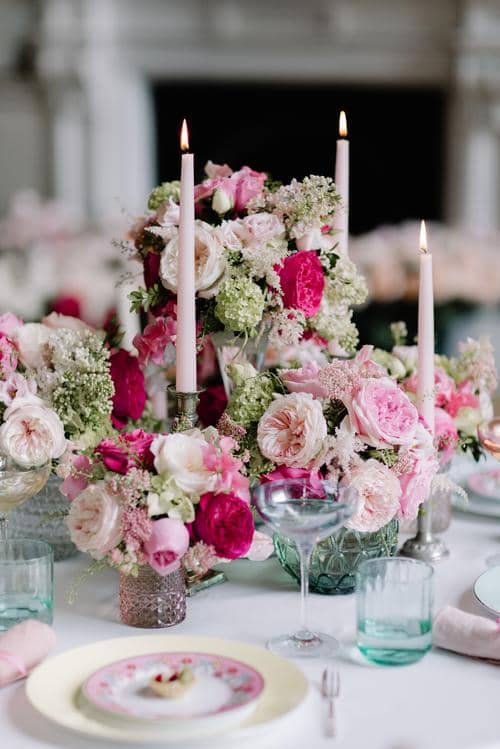 Create dramatic centrepieces by using vases of different heights. Tall and slender for the centre of the table surrounded by lower vessels.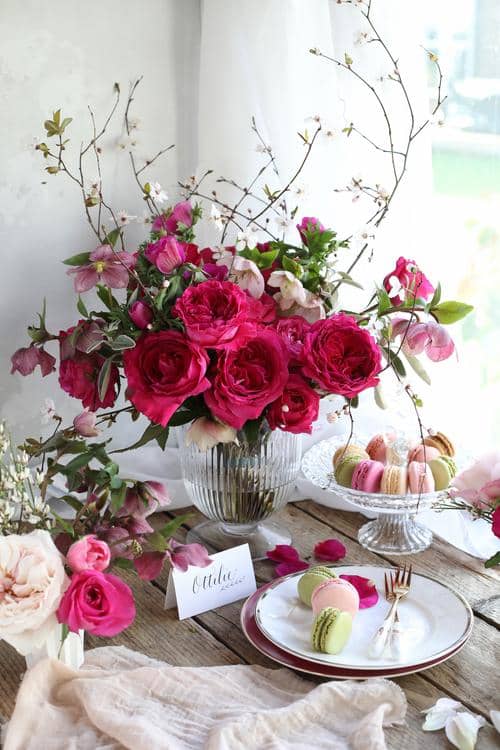 Add in small and delicate flowers and some trailing foliage to your roses to add in texture and depth.
Simple but beautiful detail
An elegant Afternoon Tea celebration with a rainbow of pink roses. From the blush pink of Keira (Ausboxer) through to the blossom pink of Miranda (Ausimmon) and fuchsia pink tones of Capability (Ausapply). Overlay with macaroons, your favourite china cups and saucers, coloured glass ware and tapered candles. Wrap napkins in ribbon of your chosen colour, adding a rose stem to each place setting along with a hand-written name card.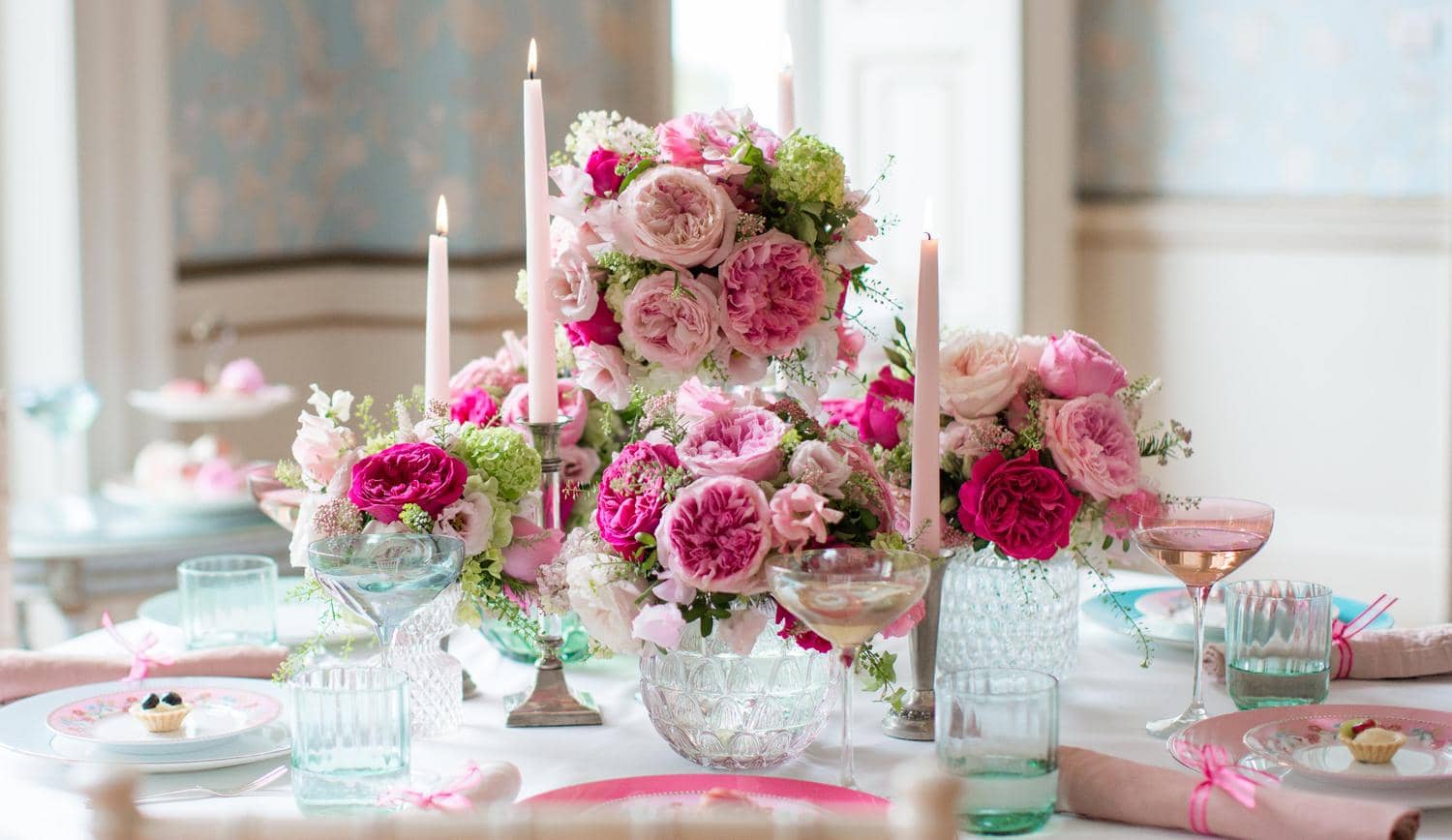 A new trend that we love is a floral station at your bridal shower.  Gather together stems of flowers and foliage in vases along with a box of lace and ribbons for your guests to create their own floral arrangement or posy to take home.
A flower filled, fragrant bridal shower – beautiful, oh so pretty and definitely memorable.
Happy floral planning and enjoy making every occasion special.