We have fallen head over heels with a romantic blush wedding aesthetic. From nude through to shades of pink, this wedding colour palette gives you plenty of scope to play, adding touches of light and shade throughout the floral décor and beyond.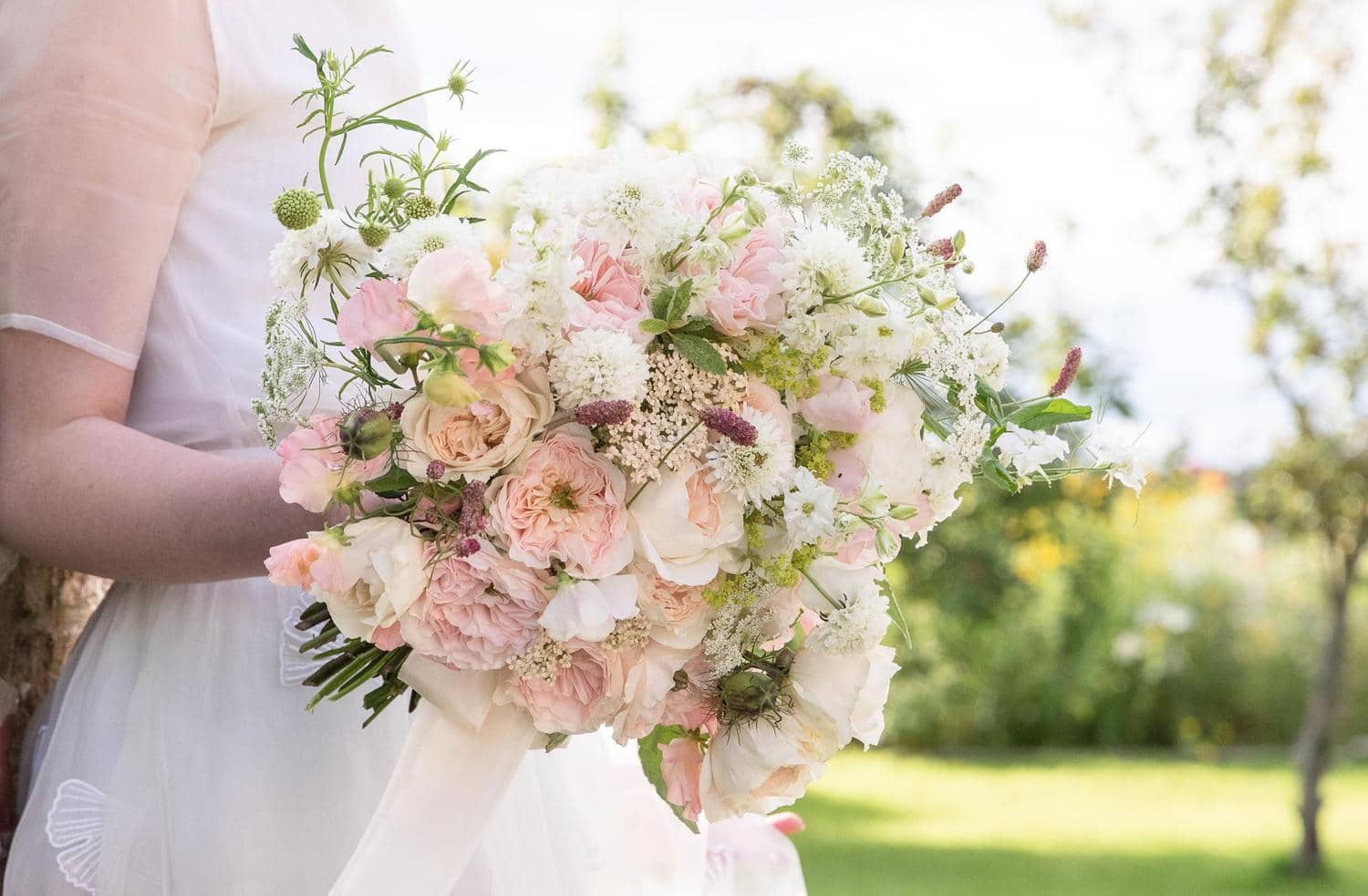 Blush is the epitome of natural elegance and quietness but conversely delivers incredible visual impact. Here the ballet pink tones of Charity (Auswasher) with her light green stamen centre is complemented with the more neutral, creamy and blush peach tones of Purity (Ausoblige). As the primary blooms, they lead the way in a hand-tied wedding bouquet. To achieve the 'natural gathered' feel, the roses have been accompanied by light and airy flowers such as ammi majus and sweet peas, achieving a lightness of touch and informal styling, which also matches the floaty, silk organza embroidered skirt by Ruth Eaton.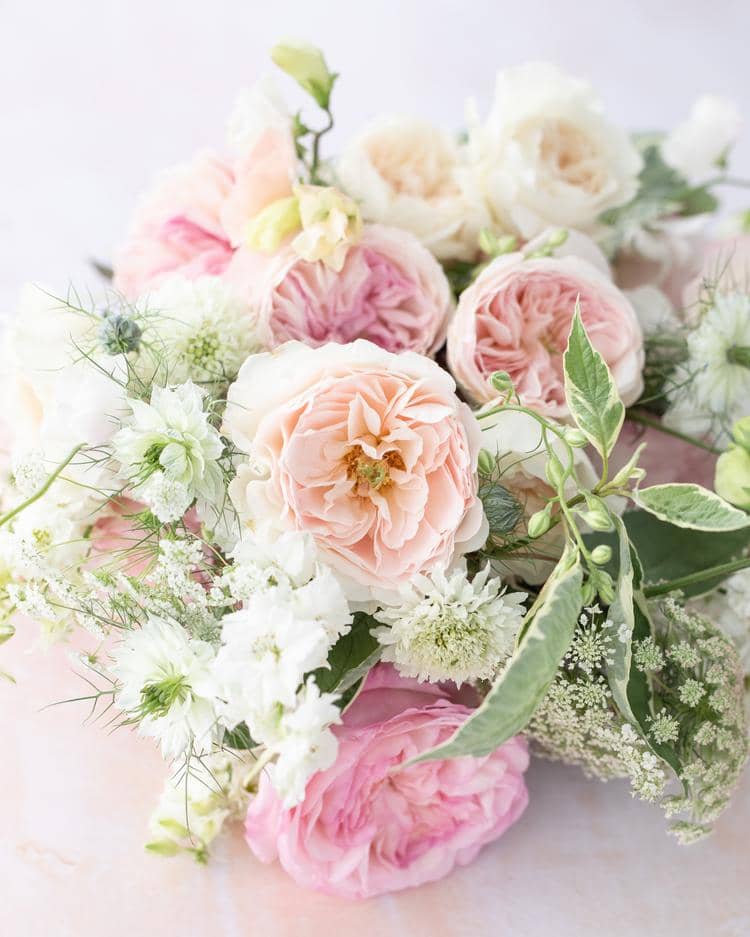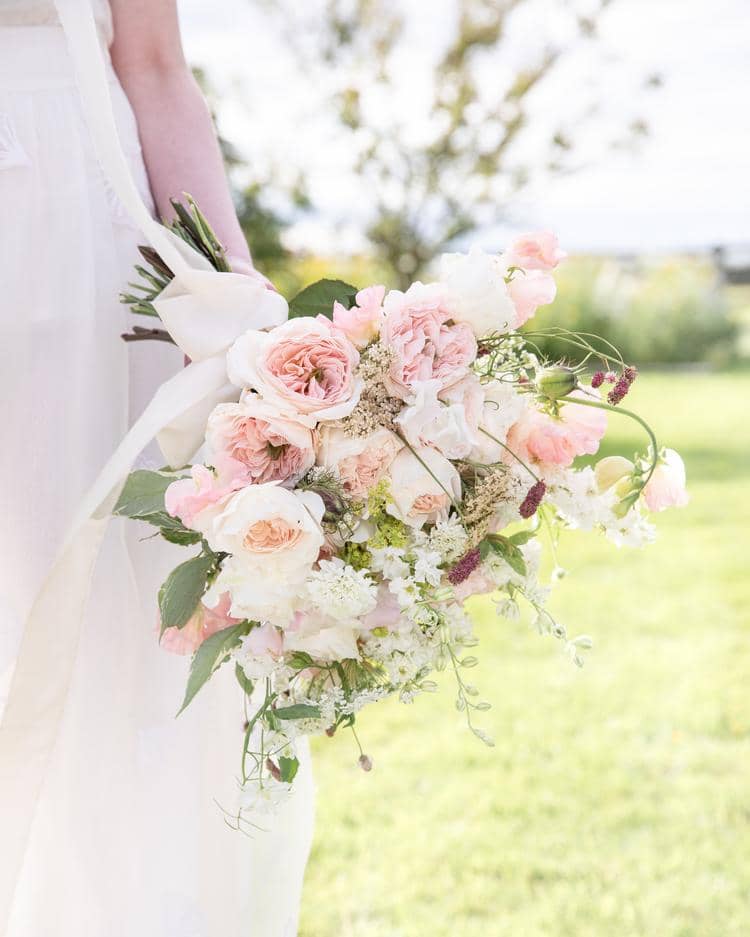 Stepping towards pinker tones, we traverse the blush colour spectrum. Keira (Ausboxer) and Constance (Austruss) become leading ladies with their painterly blooms. An osmosis of pink, blush and creams fuse through their multitude of petals like watercolour paints on paper, making each bloom different from each other. Use the deeper coloured flowers as unexpected and delightful accents.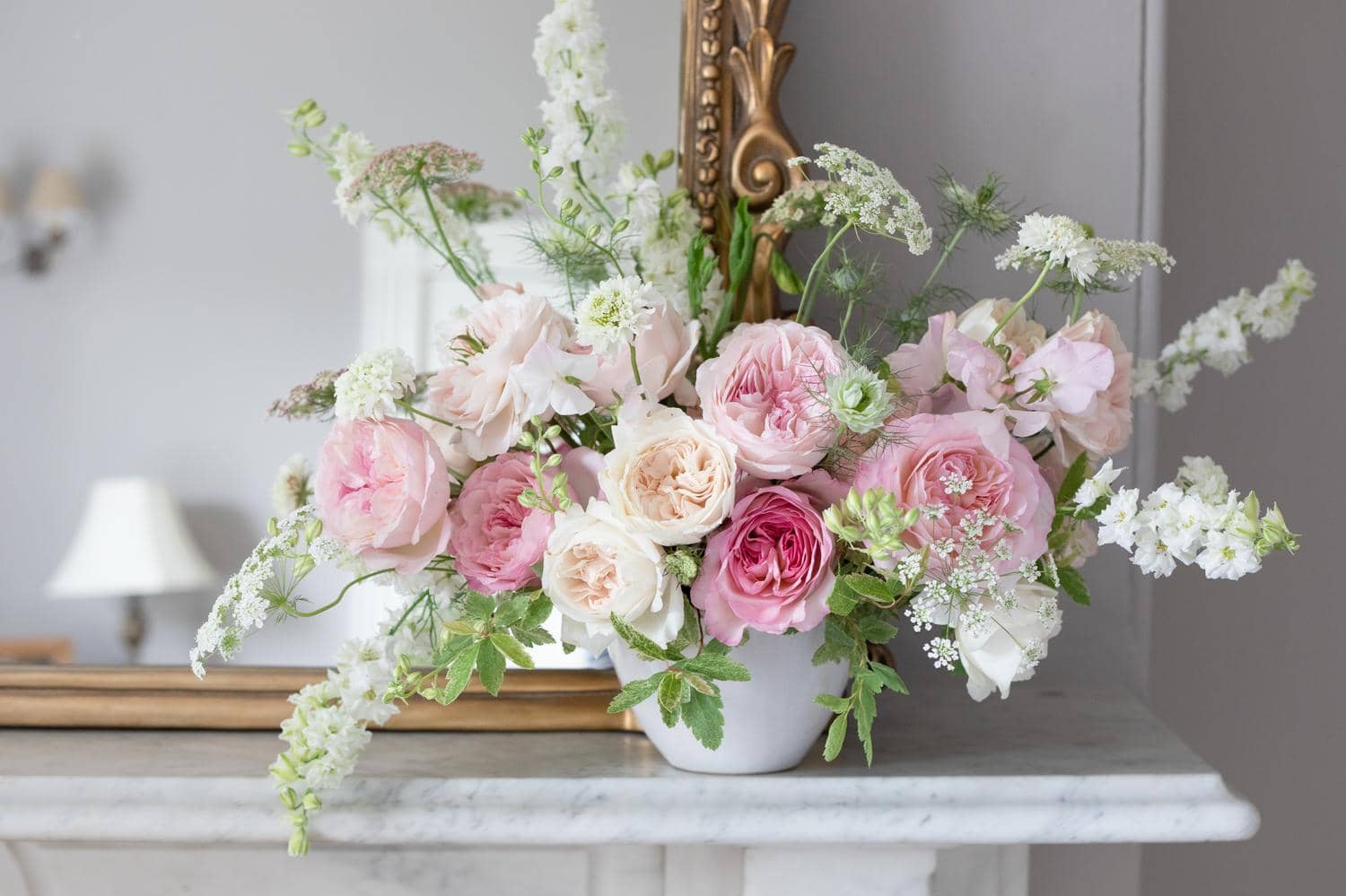 Flowing silk ribbon will softly pull together the romantic and ethereal look that a blush style demands. The natural perfume from the roses adds the finishing, fragrant touch.
Take the florals through to each place setting at the wedding banquet by adding floral accents to every place setting. Gold highlights were kept to muted and matt tones to retain the quiet beauty of a blush wedding theme.
Which wedding colour will you choose?
Your chosen wedding colour scheme will thread through all elements of your special day, particularly through your flowers. It is a hugely creative process and can start from a small idea – a treasured item; a favourite colour or the colours of the season. For us, our inspiration was a blush coloured engagement ring box. Whichever colour you choose, make it personal to you and enjoy the special journey of gathering ideas along the way.