Small and intimate; micro and bijou is part of our new world.  However, small can also be perfectly formed and equally as special.  So we have gathered together our roses to create intimate, but special moments with family.  An anniversary, birthday or engagement does not need to go unnoticed … so make time to celebrate.
And of course, these small creative ideas can easily be scaled up to create the grand wedding or social gathering that we are looking forward to in the future.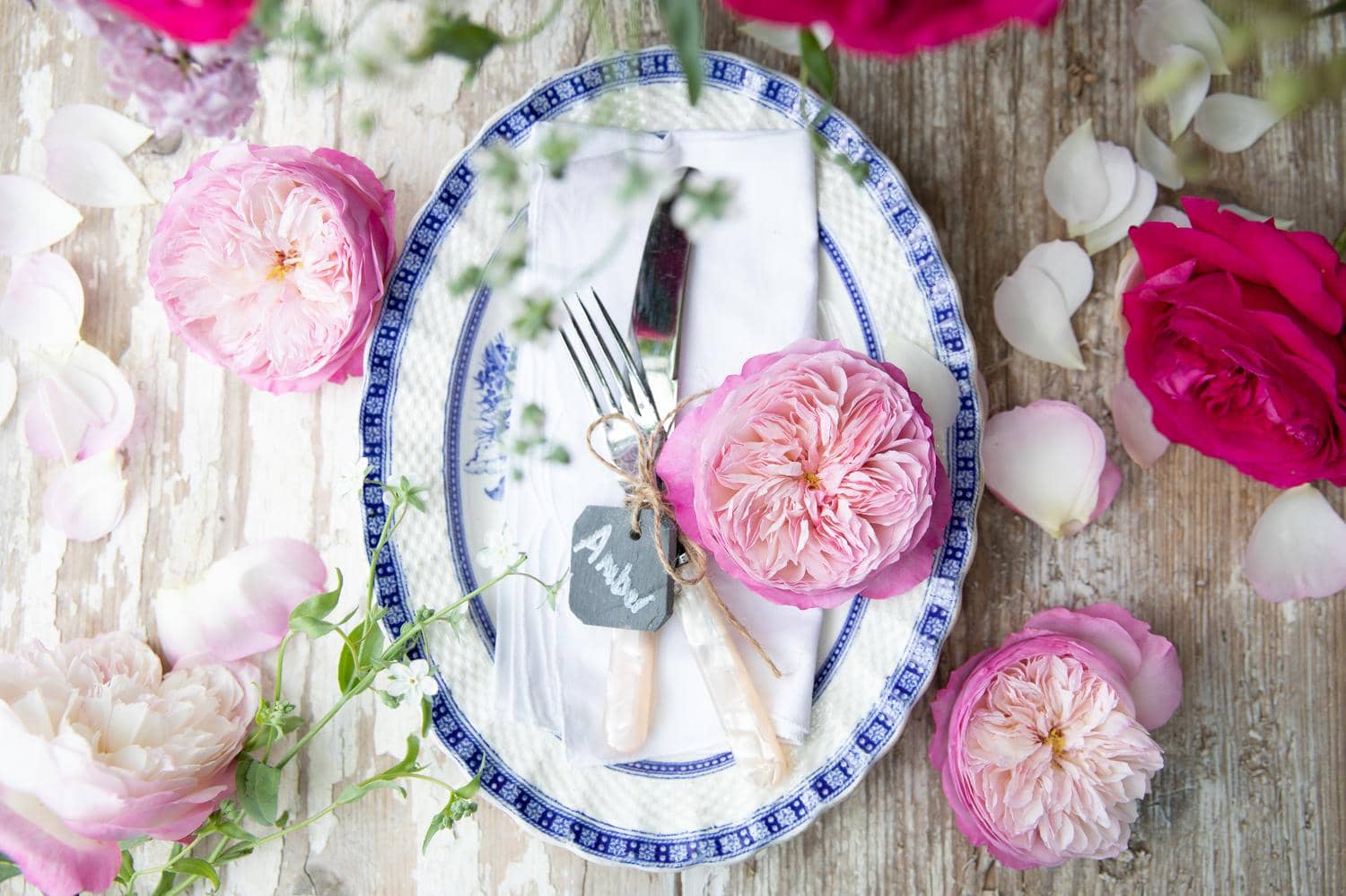 An outdoor venue close to home
For those rainy or overcast days, we have decamped from the house into our new glass dining room – the greenhouse! Surrounded by potted plants; seedlings and grapevines hanging down from above, eating out has never felt so snug nor so close to nature!
We have dressed a wooden trestle table and pulled out the vintage blue and white dinner ware. A ceramic comport is our styling vessel for the hot pink blooms of Capability and the pretty, soft pastel shades of Constance. Full of character they are boastful in their colour and their fragrance. They will unashamedly compete for your attention.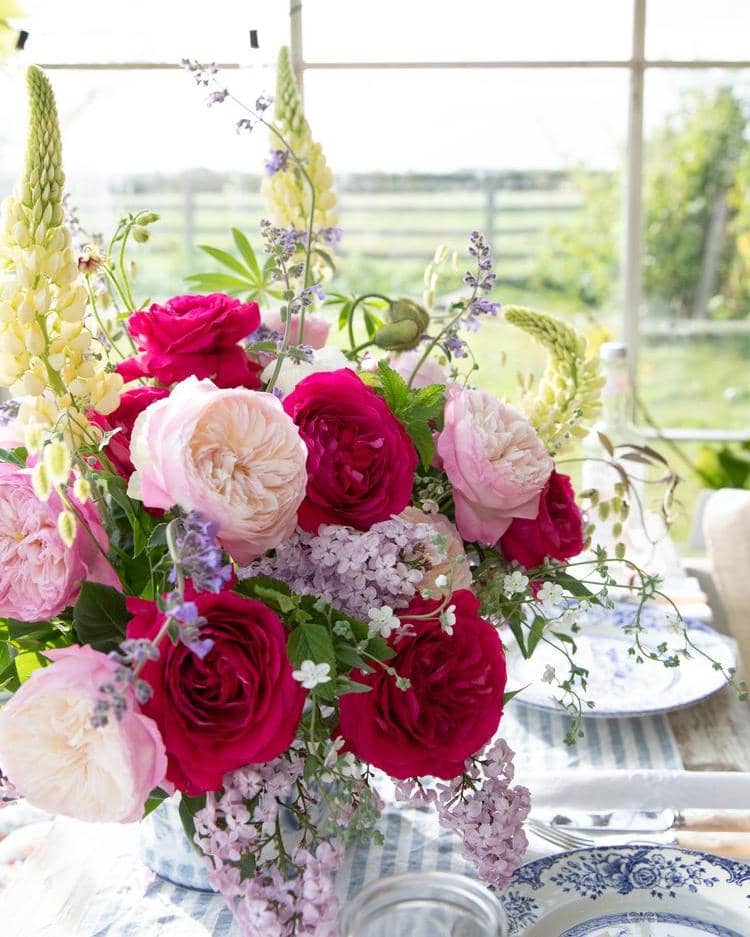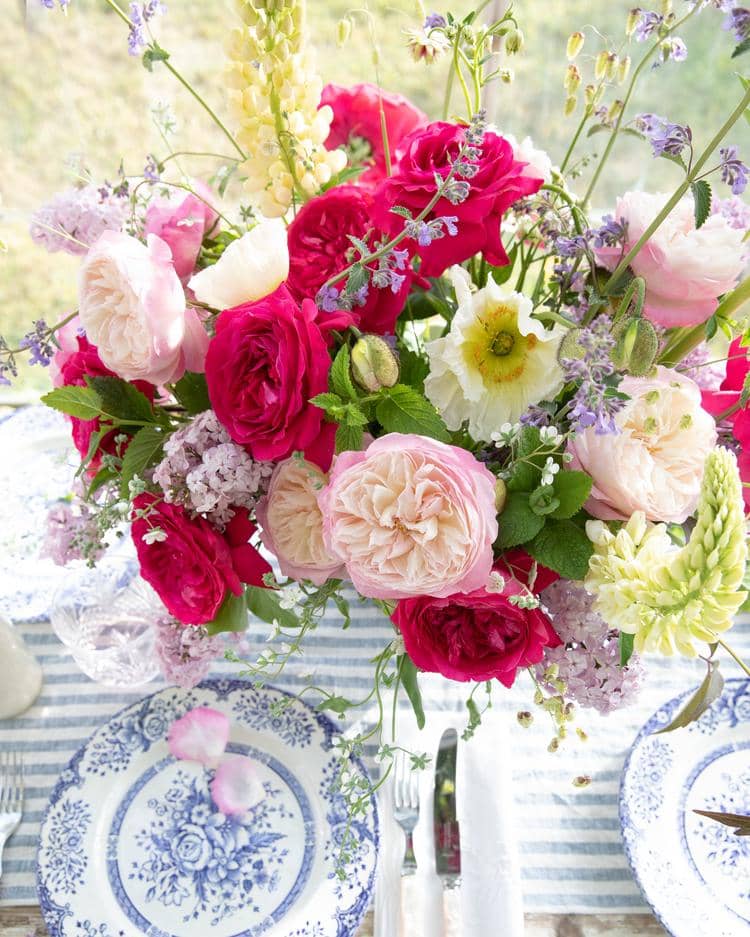 With warmer days and summer evenings upon us, there is nothing better than to eat outdoors, a picnic or bbq; al fresco dining has never been so stylish. Keira and her blush pink, rippled tones set a slightly more relaxed and informal feel to the occasion.  Glass jars are filled with Keira stems, meadow flowers and grasses loosely arranged. Add candles and hang festoon lights between tree branches so that you can continue enjoying the outdoor space well into the evening.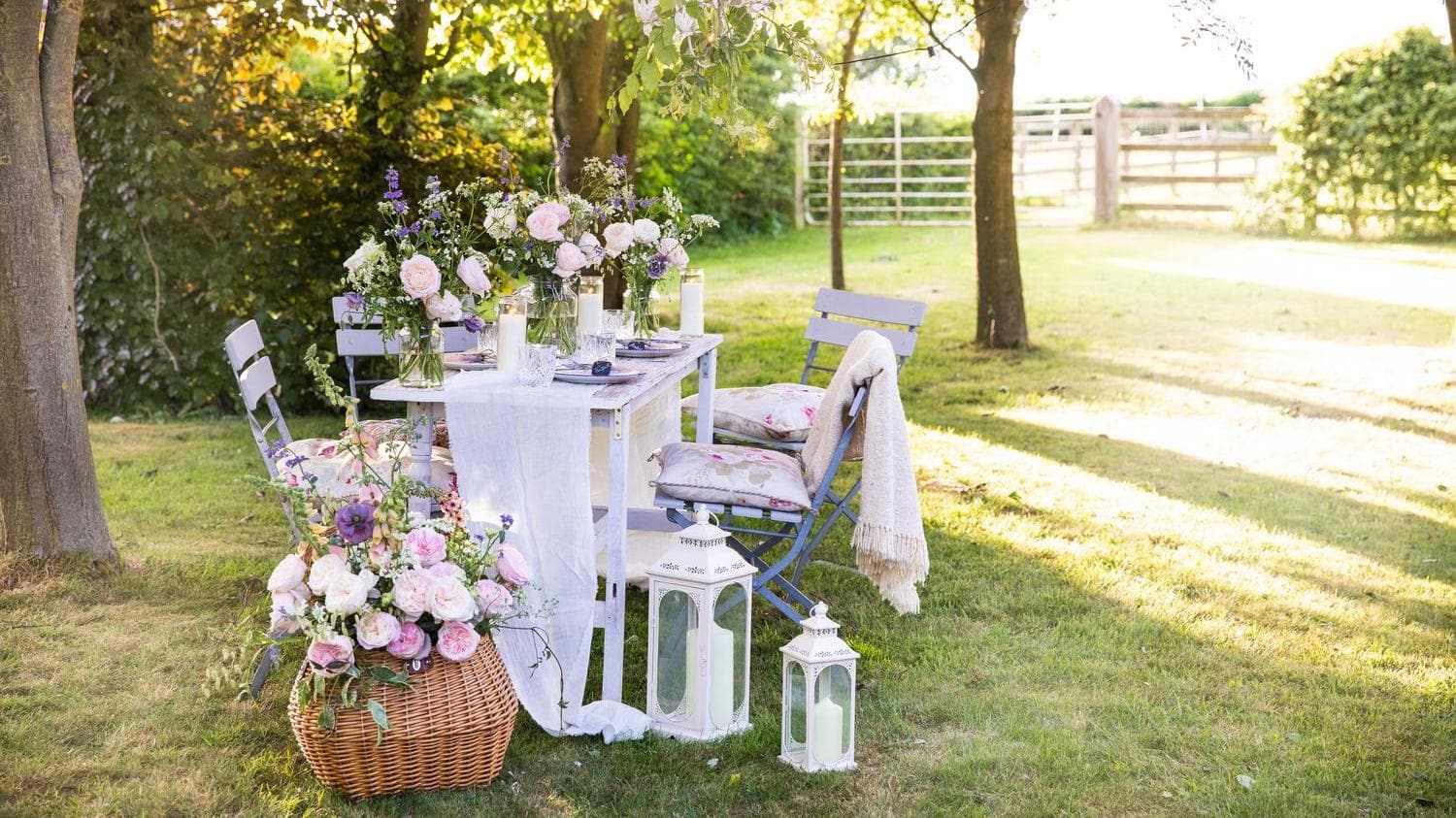 So whilst our weddings and events are postponed, we are continuing to be inspired of how future special occasions may look and take our creativity and colour palette from everyday objects that surround us.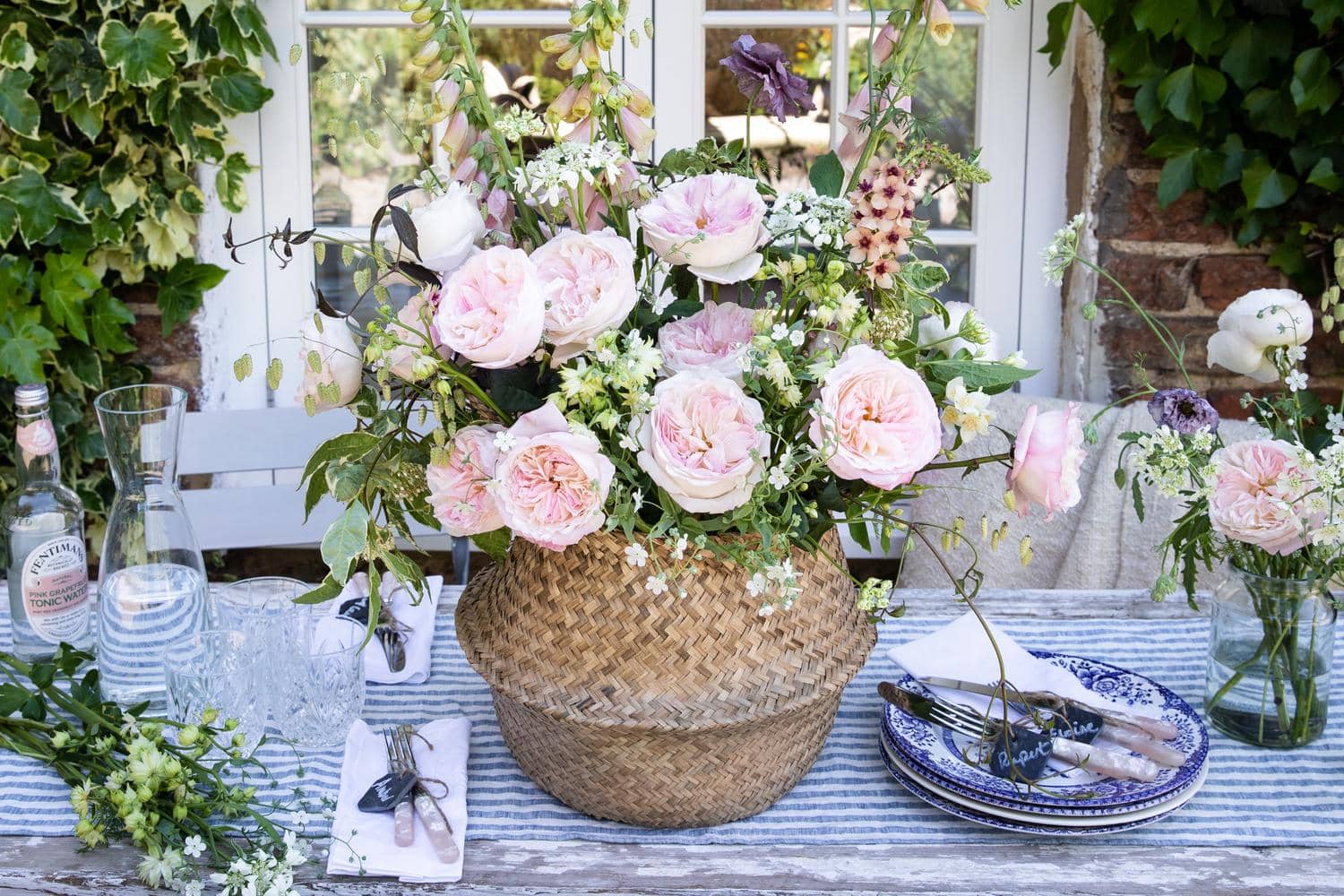 Enjoy the start of summer and let's embrace all things small and intimate.