We wish to bring you some rosy cheer in these challenging times. We hereby present our 'B' happy message with Beatrice, Birds and Butterflies… along with some spring Baskets too.
Yellow is the colour of spring and brings an energy and aura as nature resets itself.  The soil warms, the trees start to reawaken and wildlife is coming out of hibernation.  We've hopefully captured some of this joyful energy in a flatlay set against a backdrop of blue sky. Daffodils, primrose and grape hyacinth gathered together alongside the sunny yellow disposition of Beatrice (Auslevity). Her glorious many-petalled, fragrant blooms unfurl to reveal her central eye and ruffled rosette.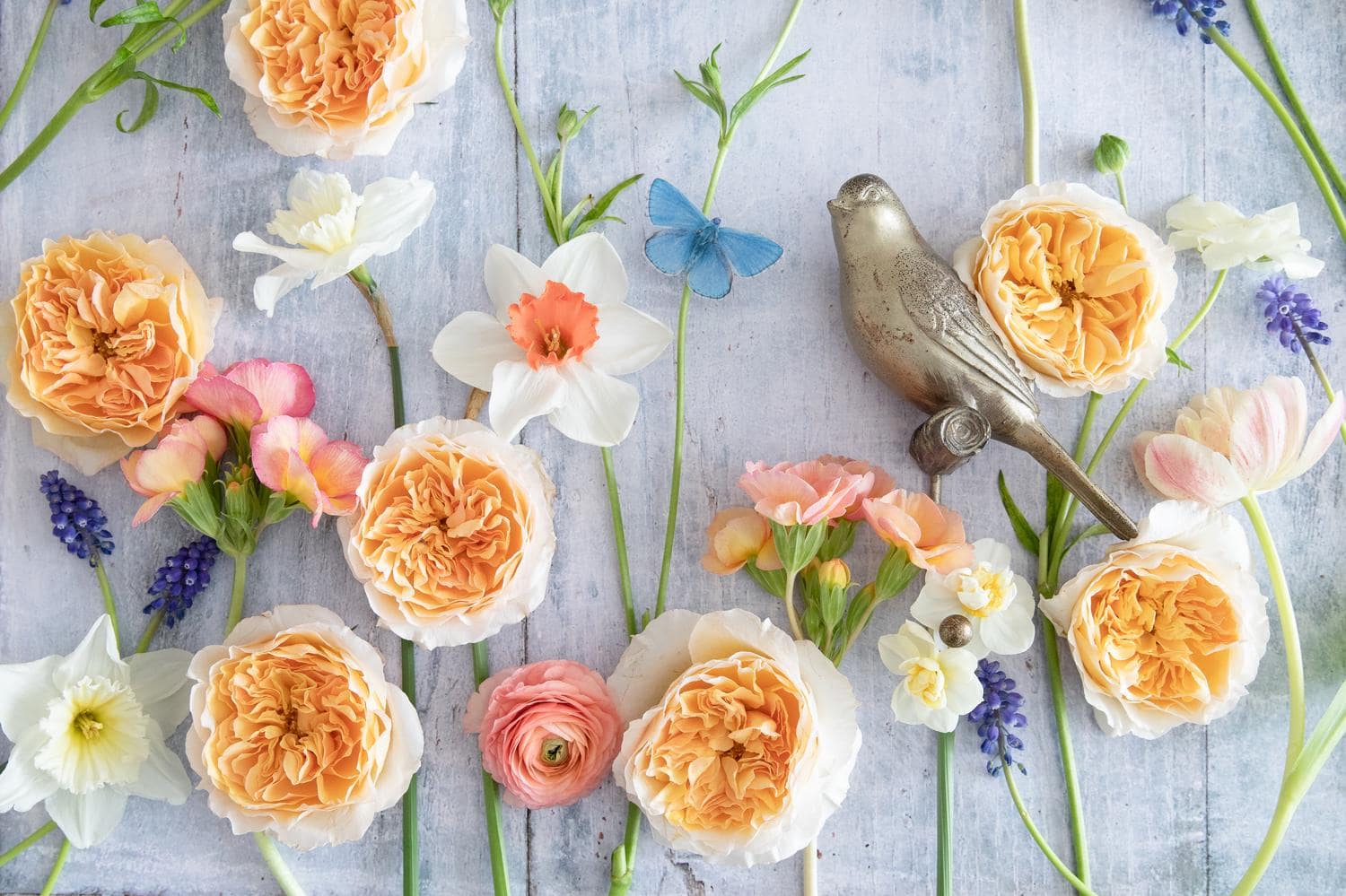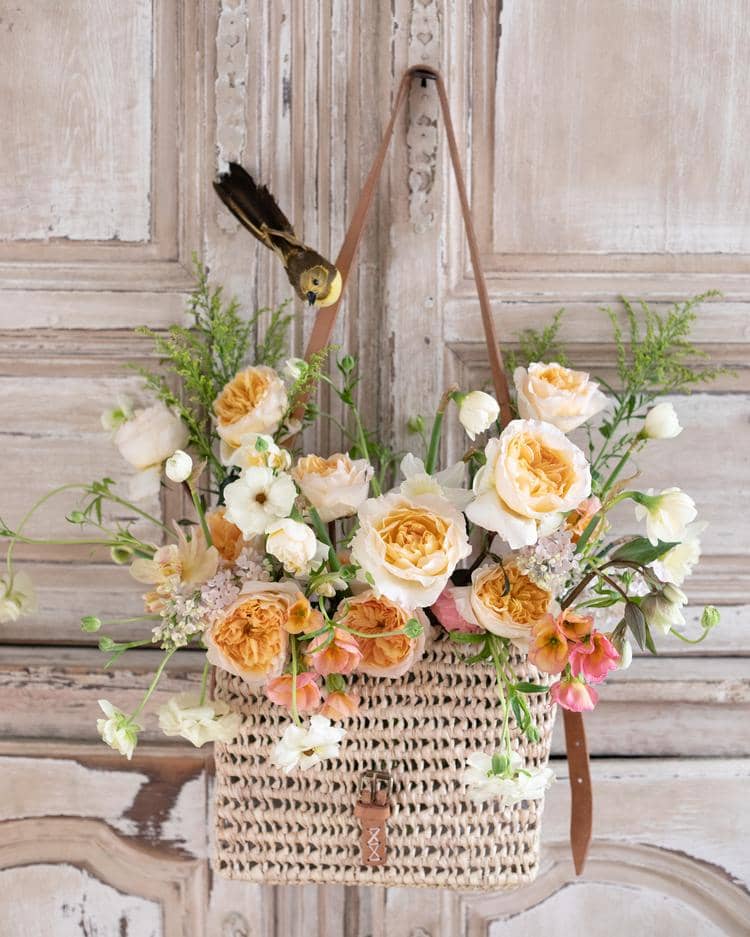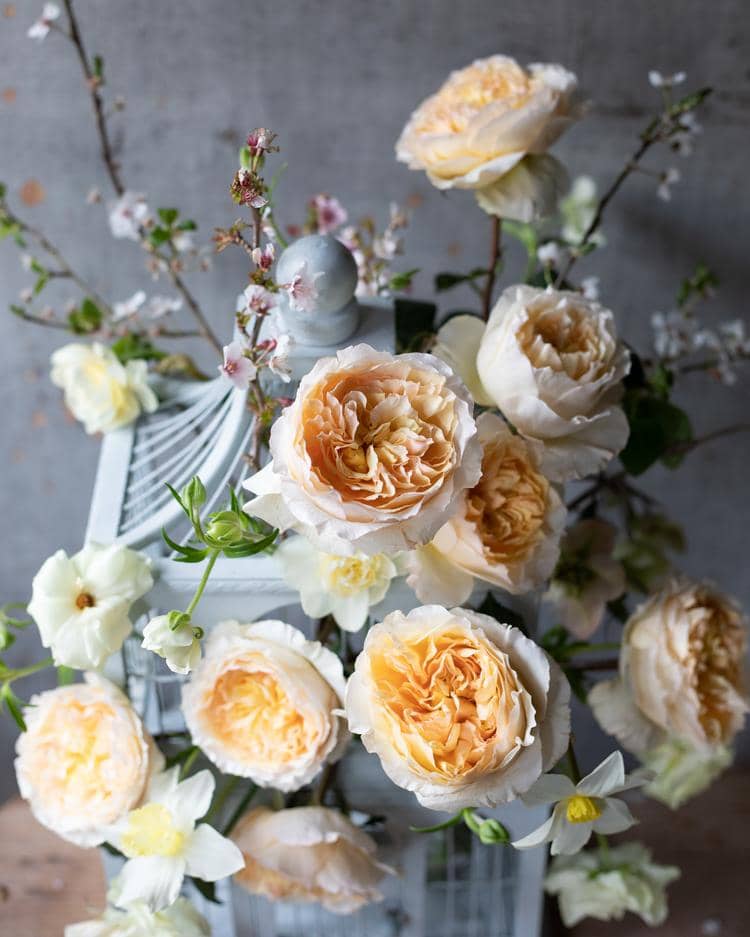 The sun is streaming through the window and the birds are singing their chorus with pride, busy rebuilding their nests, darting from one branch to another, their beaks full of rich pickings. We can't be certain but the little fellow who joins us in the picture above could be a Yellow Wagtail, styled perfectly in his yellow waistcoat to tie in with our spring colour palette.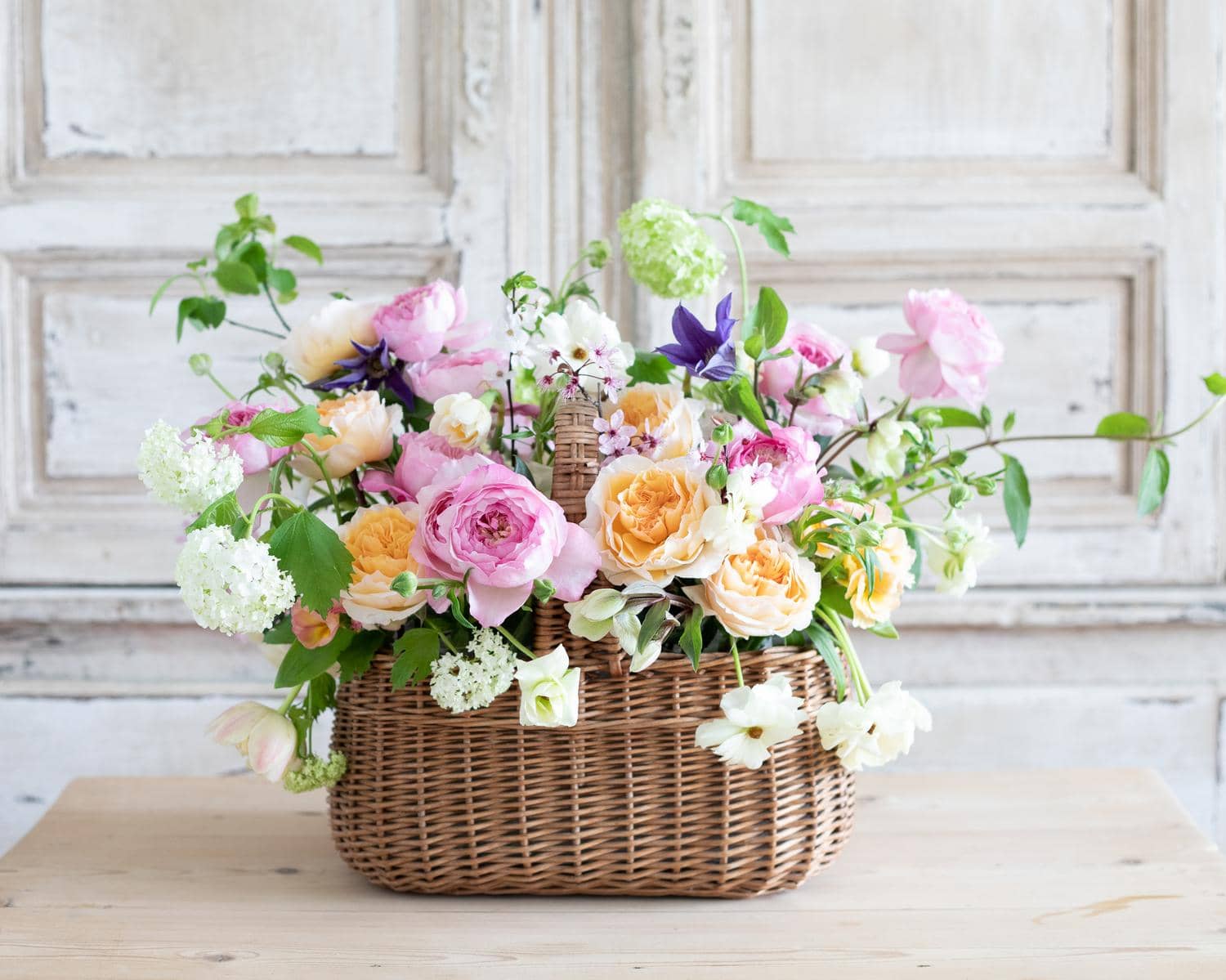 There is something incredibly homely about a wicker basket. Whatever shape, size or design, it provides both a practical and aesthetic purpose – perhaps a treasure trove for your favourite things. For now, the basket becomes our canvas. In this composition, butterflies are represented by flowers – the single blue petals of clematis fluttering, like a Common Blue, over the bloom heads whilst the flower aptly called butterfly ranunculus nods gently over the sides of the basket.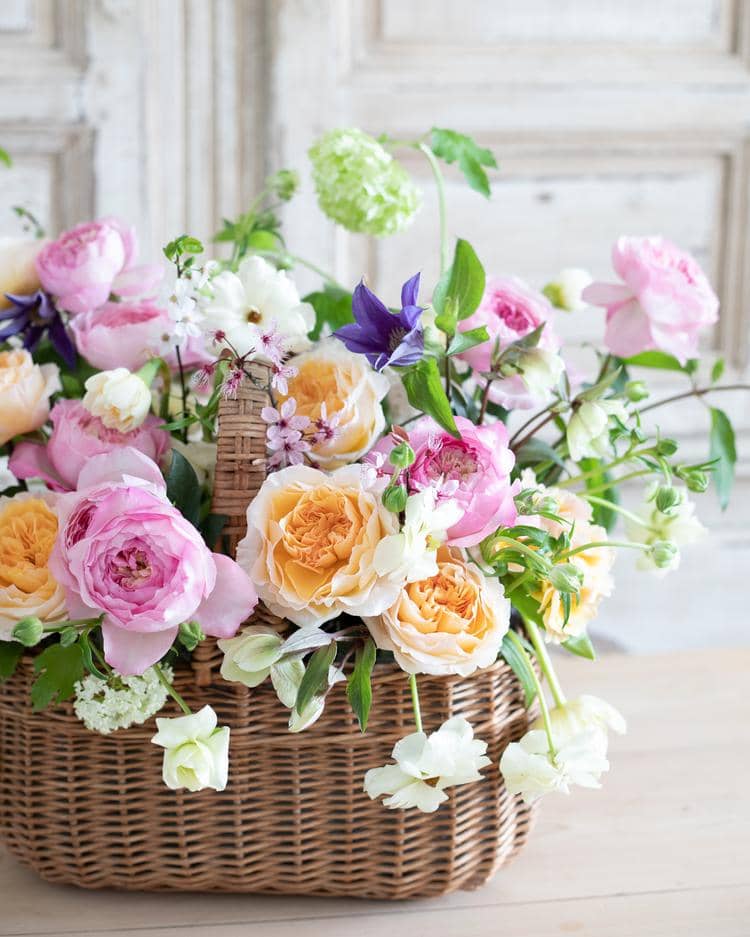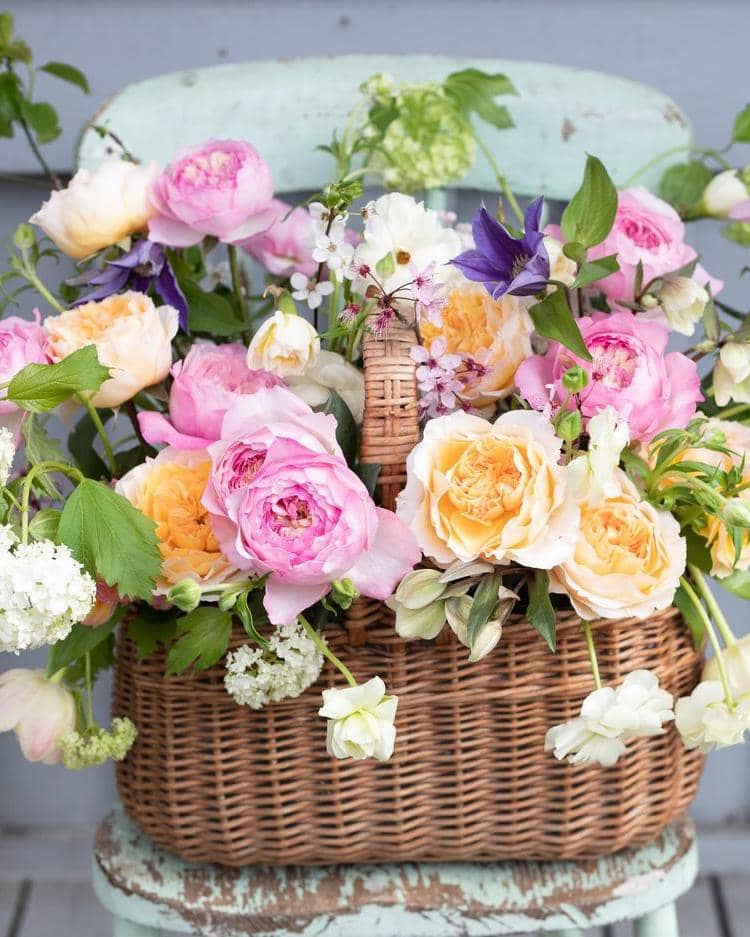 Constance (Austruss) adds her beautiful bounty of colour and perfume to the picture. Pink and yellow … Beatrice and Constance … not a classic colour combination and yet, as with all natural creations, the outcome is quite mesmerising. We can indeed look to nature to be our teacher and our guide.
In celebration of spring, we send a basket full of love from us to you. Beatrice will be forever our happy rose … to convey our 'B' happy message.