"On a sparkling Christmas Eve in a frost-dusted Edwardian London, Clara receives an enchanted Nutcracker as a present. ….."
A Christmas confession … we've pinched our Christmas styling inspiration from the fabulous McQueens, London. A floral bouquet filled with clouds of pink blooms called 'Sugar Plum' was the catalyst, leading our imagination to ballet shoes, a delicate and sparkly colour palette and a classic fairy tale wrapped in roses.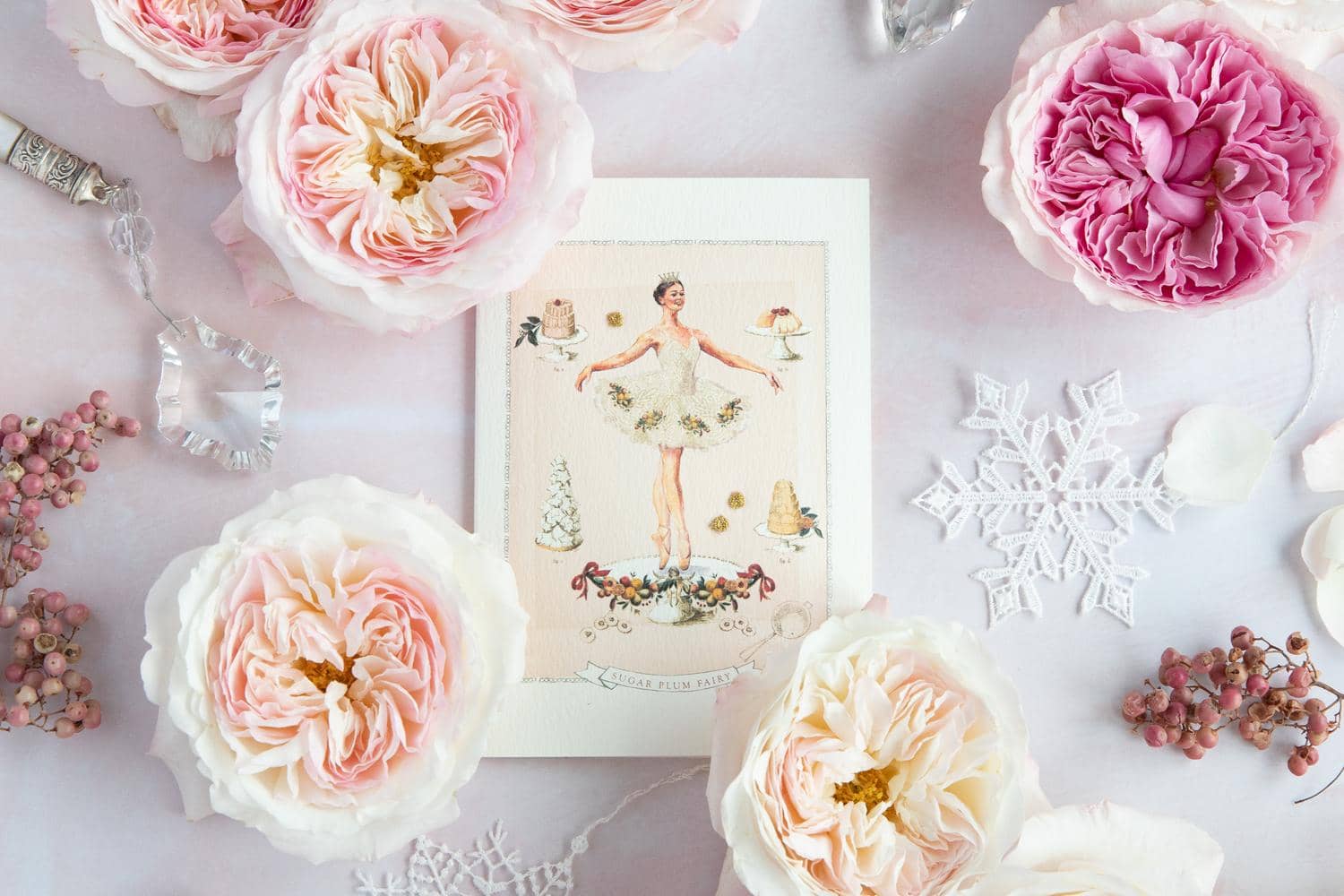 So our festive theme was set. The Nutcracker has long been a traditional Christmas treat for families around the world and whilst we may not be able to visit the ballet this Christmas, we thought we'd share a little fairy magic to sprinkle across your homes.
The curtain rises and we welcome the stars to the stage. The Sugarplum Fairy, The Nutcracker and the elegant, ruffled blooms of Keira (Ausboxer) and Miranda (Ausimmon), our prima ballerinas in pink tulle tutus, dancing to the iconic score of Tschaikovsky's most famous compositions.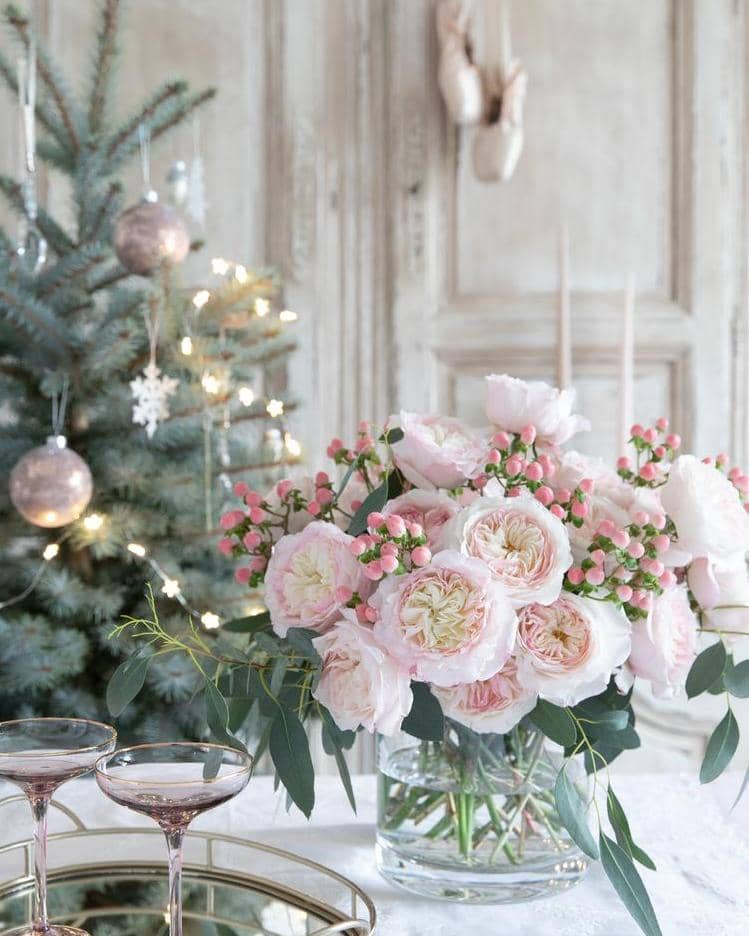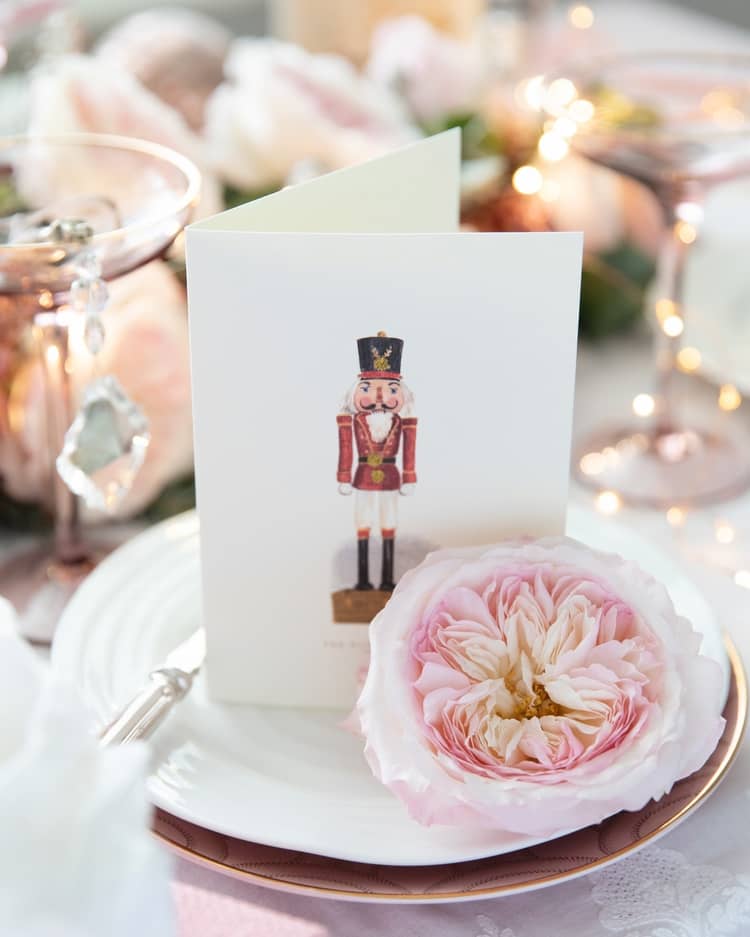 Unapologetically pretty in pink and truly sugar-sweet, we wanted to create magical little details for your home. A Christmas wreath, a table bedecked with a rose-filled centrepiece and individual place settings, each dressed with a character from this magical tale.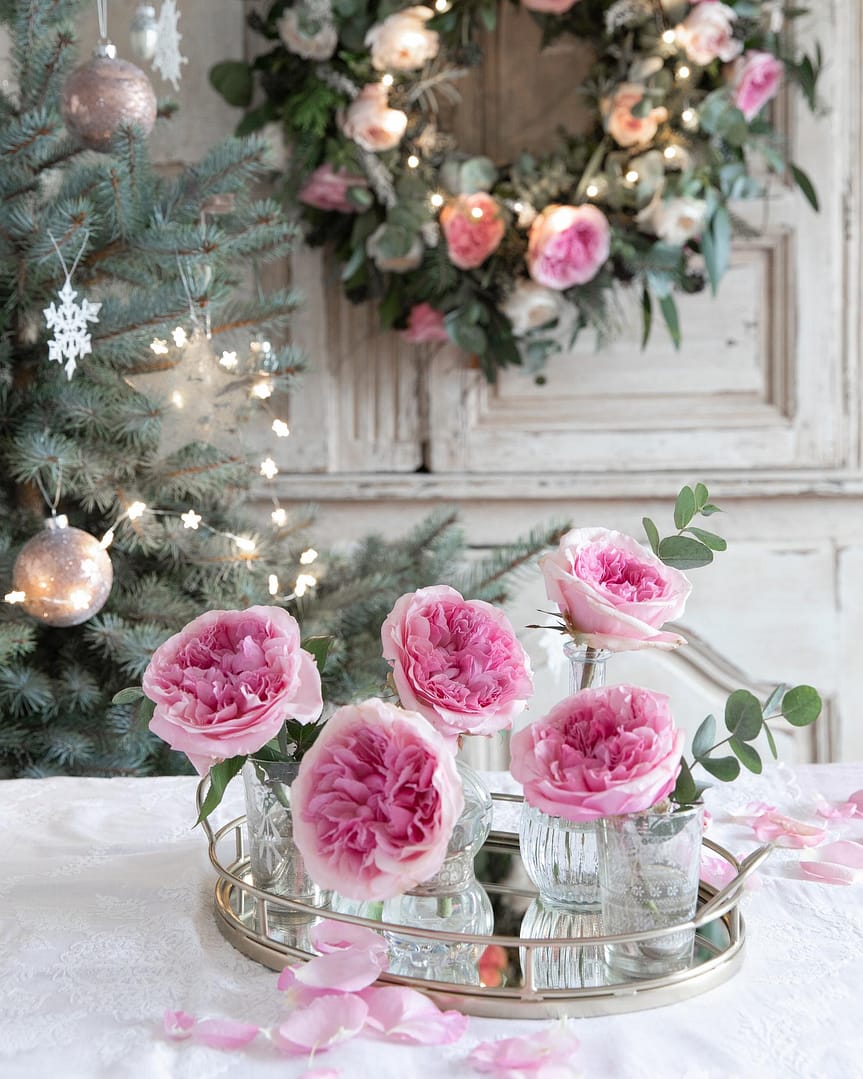 Our floral styling focused around the classic combination of pink and silvers. The blush pink and creamy blooms of Keira perfuming the air with her exotic myrrh, almond and vanilla fragrance. Miranda's extravagant rosettes add a dramatic performance, opening from tight bud to flamboyant open bloom. Pink hypericum, astilbe and dried pink pepper berries support the principal dancers whilst senecio, eucalyptus and silver pine cones add the silver frosting.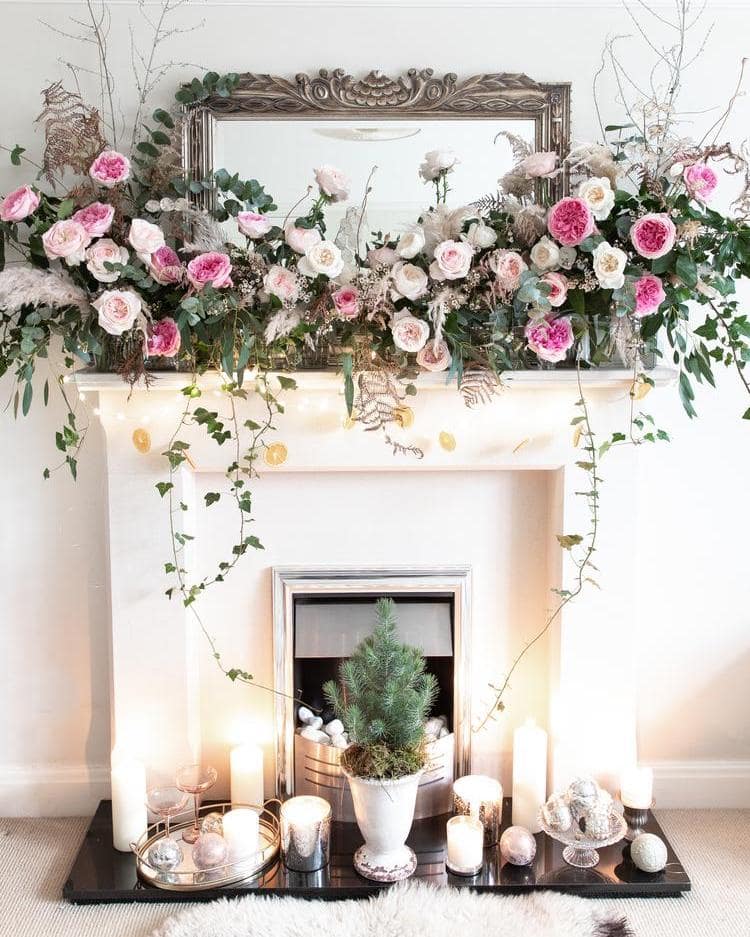 For a festive treat, dust off your ballet shoes from the attic, settle by the fireplace and seek out The Nutcracker via an online channel for a virtual performance and be transported to another time and place with a fairy; a prince; and perhaps some glorious roses too.
From us all here at David Austin Wedding & Event Roses, we wish you all an enchanting and peaceful Christmas and a healthy, happy and prosperous 2021.
Jo xxx
All the arrangements are foam free. The wreath used a moss base and the fireplace and table arrangements were created with glass vases.
Photography and styling by Janne Ford Photography
The Nutcracker Greetings Cards Royal Opera House
Inspiration with thanks to McQueens Flowers