Red roses are undeniably one of the most universal symbols of love throughout the world; they say "I love you" in every language. Naturally, they have become the popular choice for the season of Valentine.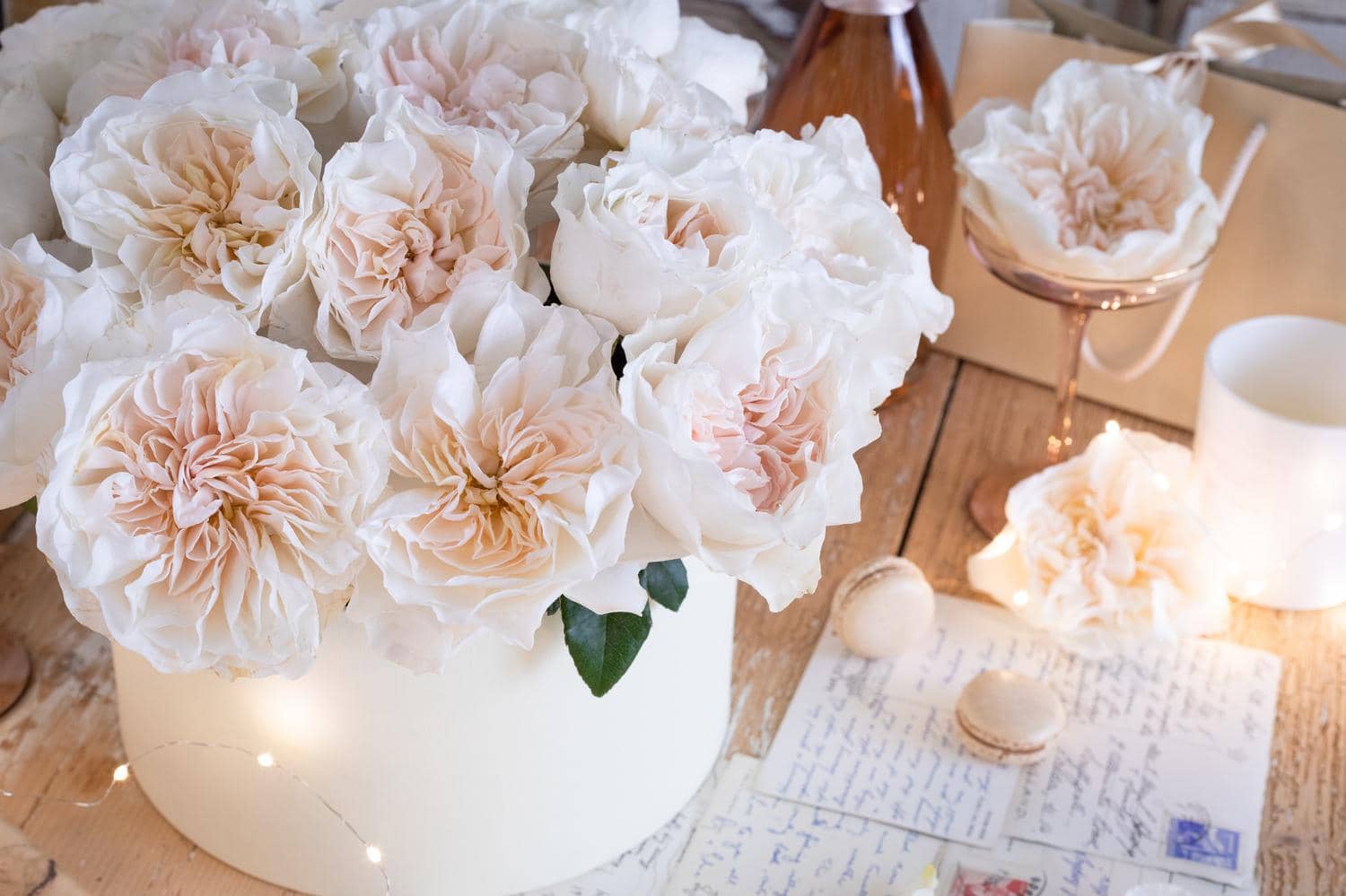 Blush – a new Valentine's colour?
While red may be the classic Valentine's choice, and Tess (Ausyacht) is always at the top of our list, it does not have to be the only choice.  With us all experiencing unprecedented changes in our lives, why not embrace the unexpected and seek the new?  Eugenie (Ausimage) fits the bill on both counts.  She is one of our latest varieties, and in comparison to Tess, she could not be more different in colour nor character.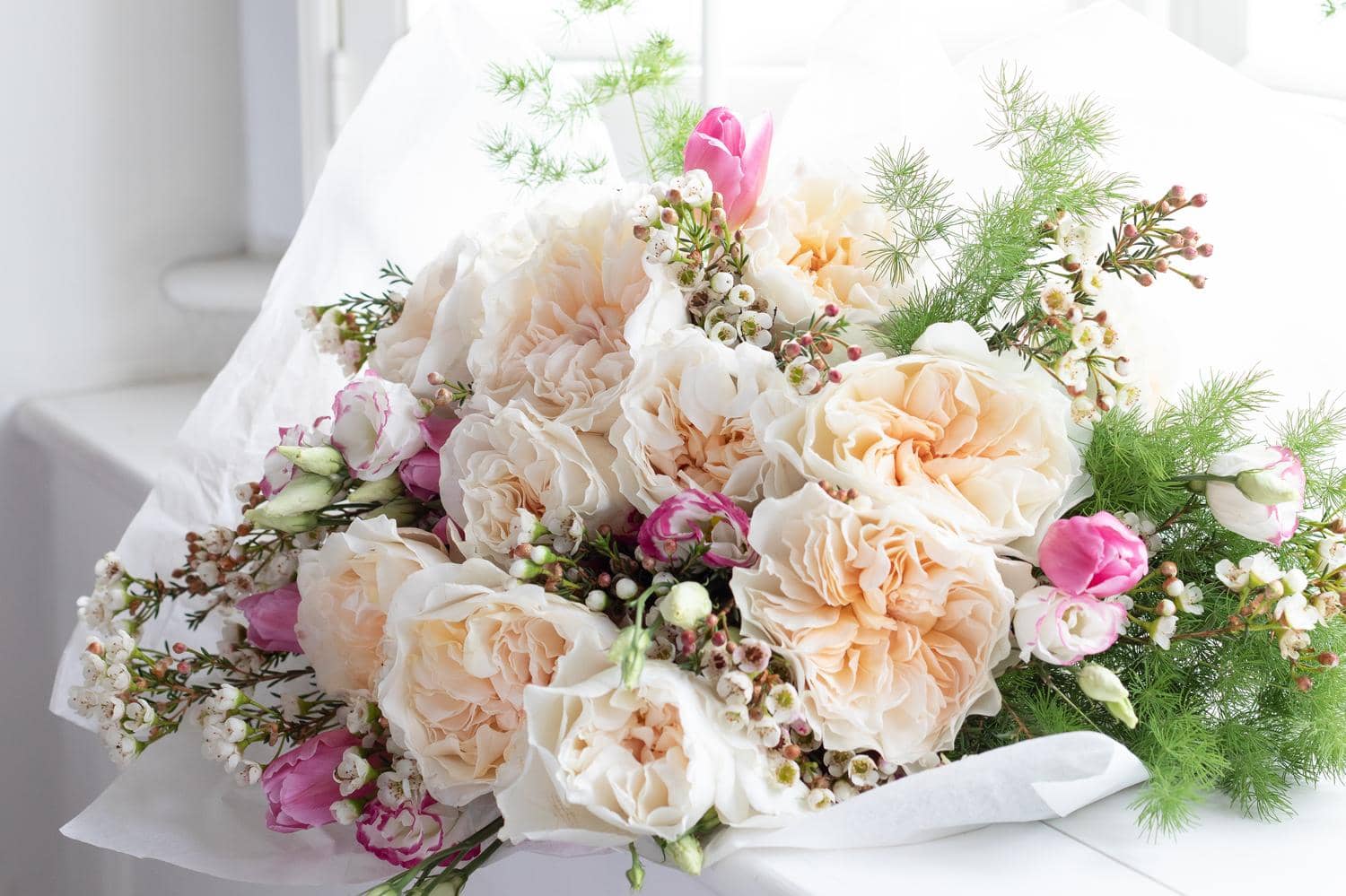 A Touch of Hollywood Glamour
So Eugenie is our chosen muse of love for 2021, and she seriously knows how to dial up the charm factor. She has a 1950s Hollywood glamour, combining playfulness and charisma that is difficult to define. Think of Eugenie as the Audrey Hepburn of the rose world, a frothy delight of blush peach with creamy outer petals. While she transforms into a flamboyant rosette, Eugenie is forever graceful and elegant—a classic but modern choice for an expression of love.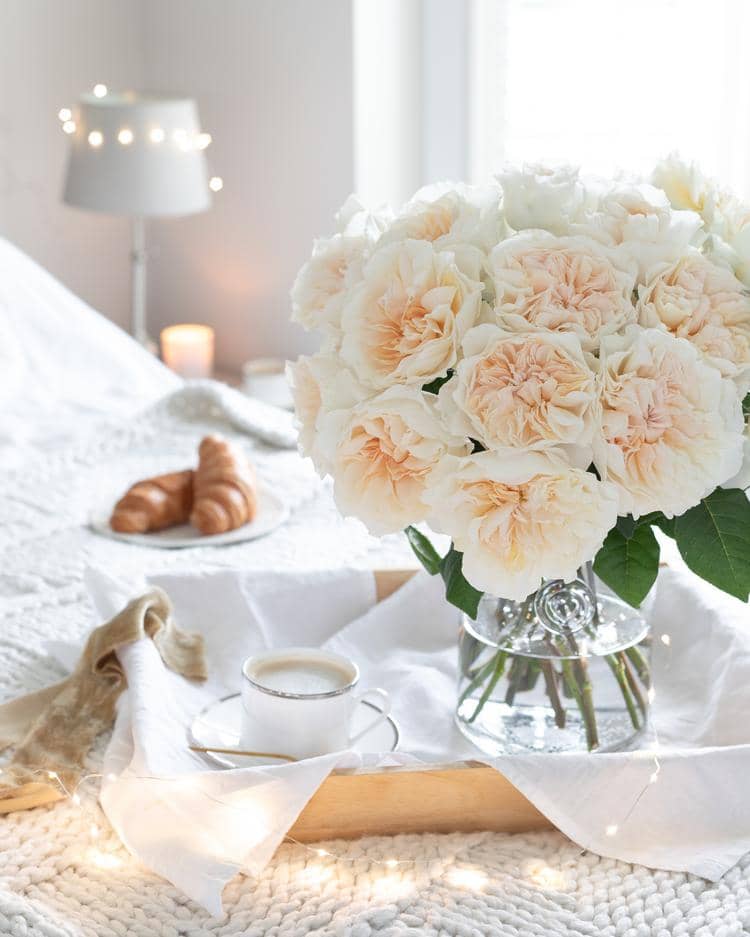 This year, Valentine's Day falls on a Sunday, and while 'staying in' is classed as the new 'going out', we've moved away from a candlelit dinner for two. Instead, we've opted for the ultimate treat and romantic gesture – breakfast in bed! The stage is set – a string of fairy lights, freshly brewed coffee, the enticing aroma of hot croissants, and a bouquet of fragrant David Austin roses. Perhaps even an engagement ring on the breakfast tray?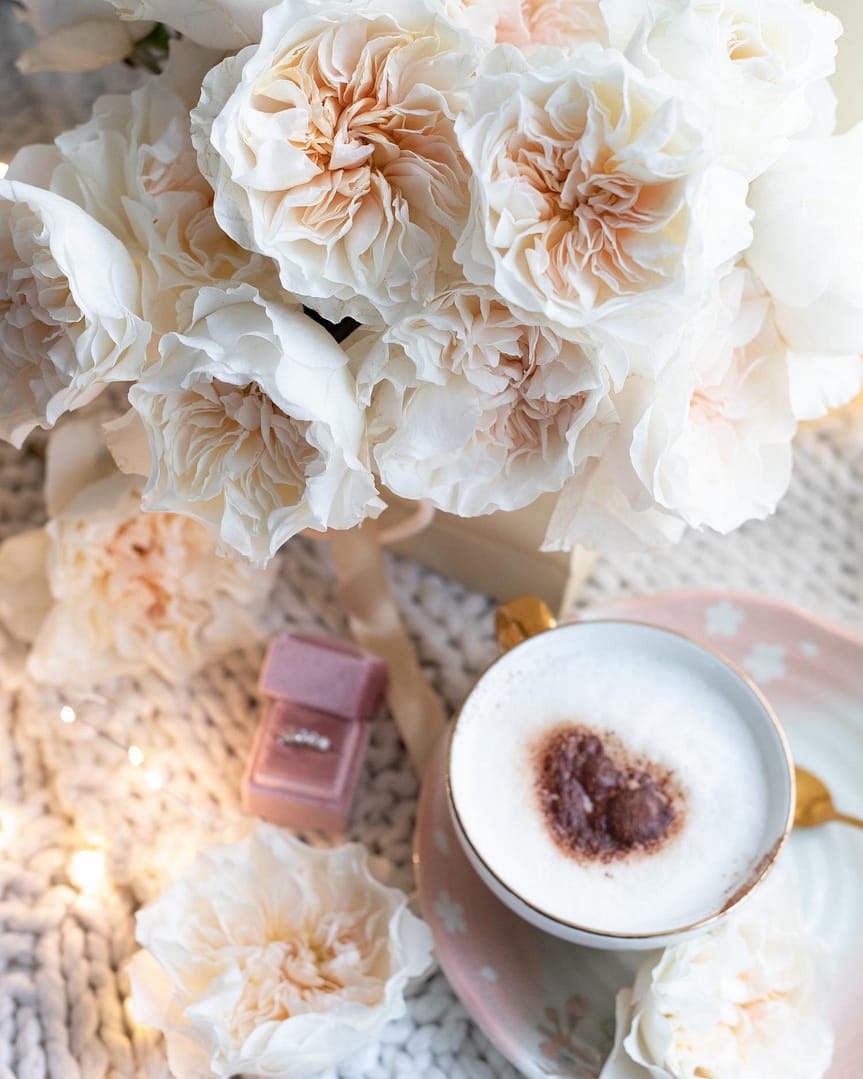 So with Valentine's Day just around the corner, why not plan ahead and look forward to a leisurely and indulgent Sunday morning. We've even listed below a few of our favourite wedding Instagram accounts to peruse – just in case!
Happy Valentine's Day. xxx