Across fashion, interiors, and indeed wedding flowers, we are picking up some noticeable trends. 
Brides
 have highlighted that 'expressive colour palettes' and 'monochromatic looks' are very much part of the 2021 trend story. There is one variety that ticks both boxes – Miranda (Ausimmon). We describe her as our showstopper, courting attention with her rich colour, which transcends through shades of pink, culminating in large shapely rosette blooms. Her dramatic presence takes wedding and gifting flowers to the next level.
Monochromatic colour … not really a stylish description, and yet the meaning is perfect for Miranda.
Definition: A colour scheme that is comprised of variations of one colour.
At first glance, there appear to be three rose varieties featured in the picture above. But look again, there is just one! Miranda, in her various stages of opening and glorious shades of pink.
From a delicate blush pink bud with green and sandy flecked outer guard petals, opening to a glorious rosette in glowing cherry pink.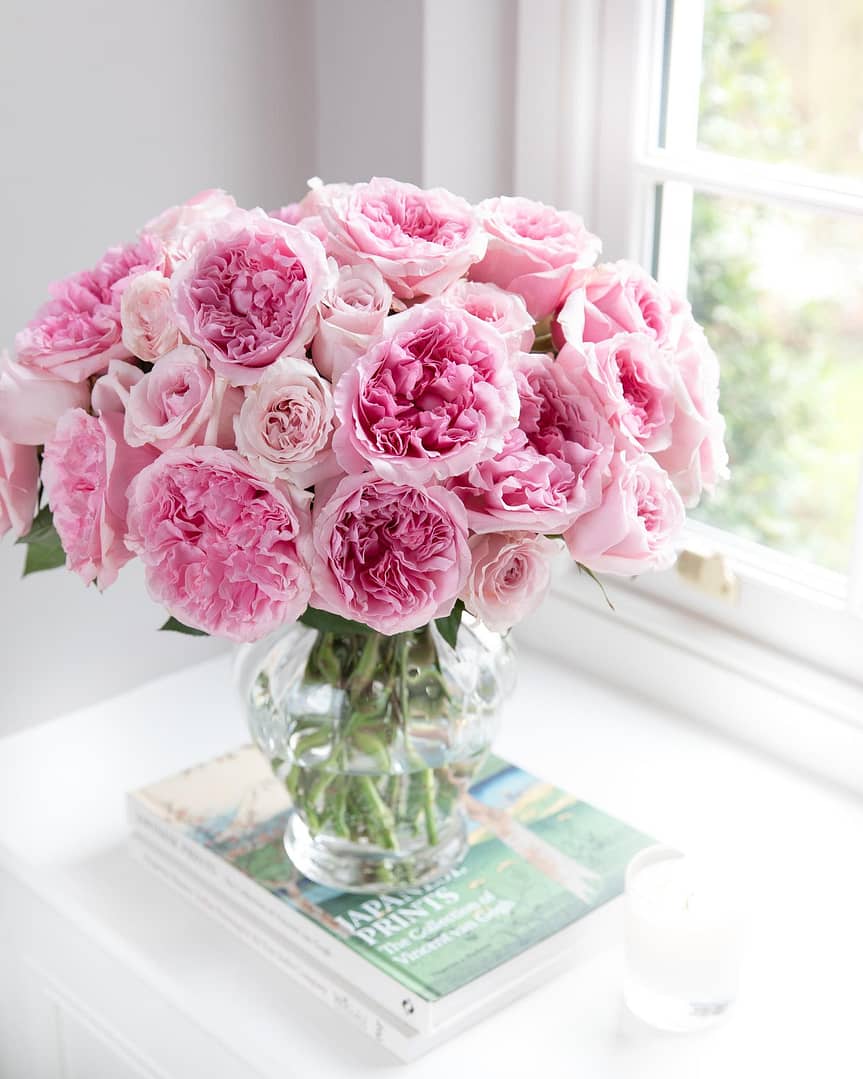 One Rose, Multiple Shades
Miranda is fabulous when styled all on her own. No-fuss but plenty of style-impact.
Her subtle changing textures, shades of pink and flurry of petals are captivating. Her natural coloured guard petals will fold back over time, allowing Miranda to blossom into her full rosette and pink glory. Showcasing just one variety means there is nowhere to hide, and Miranda relishes the spotlight.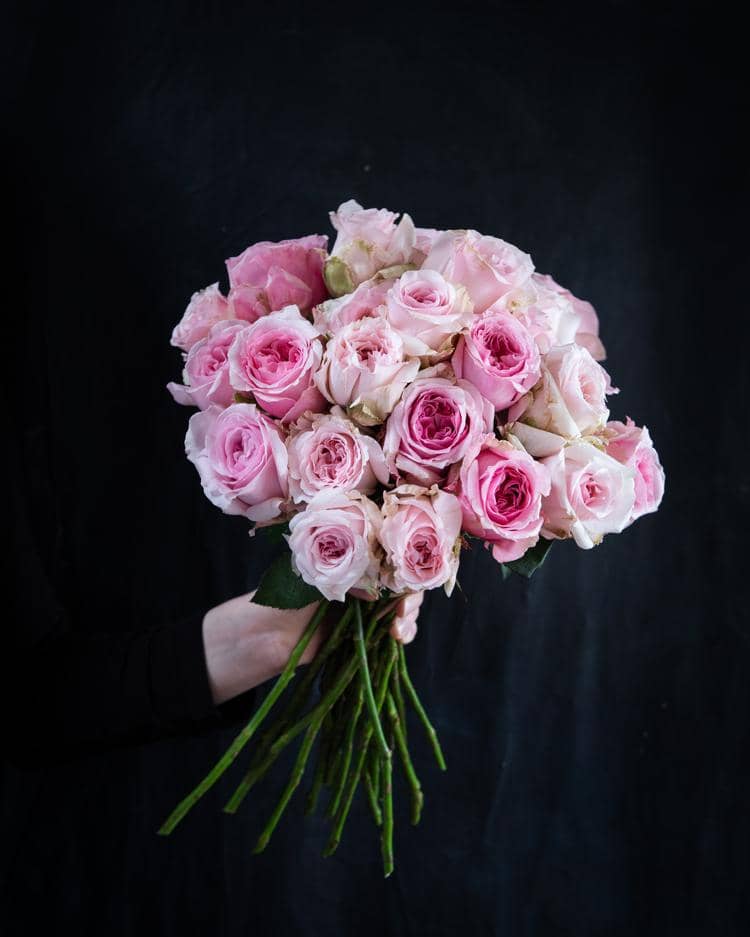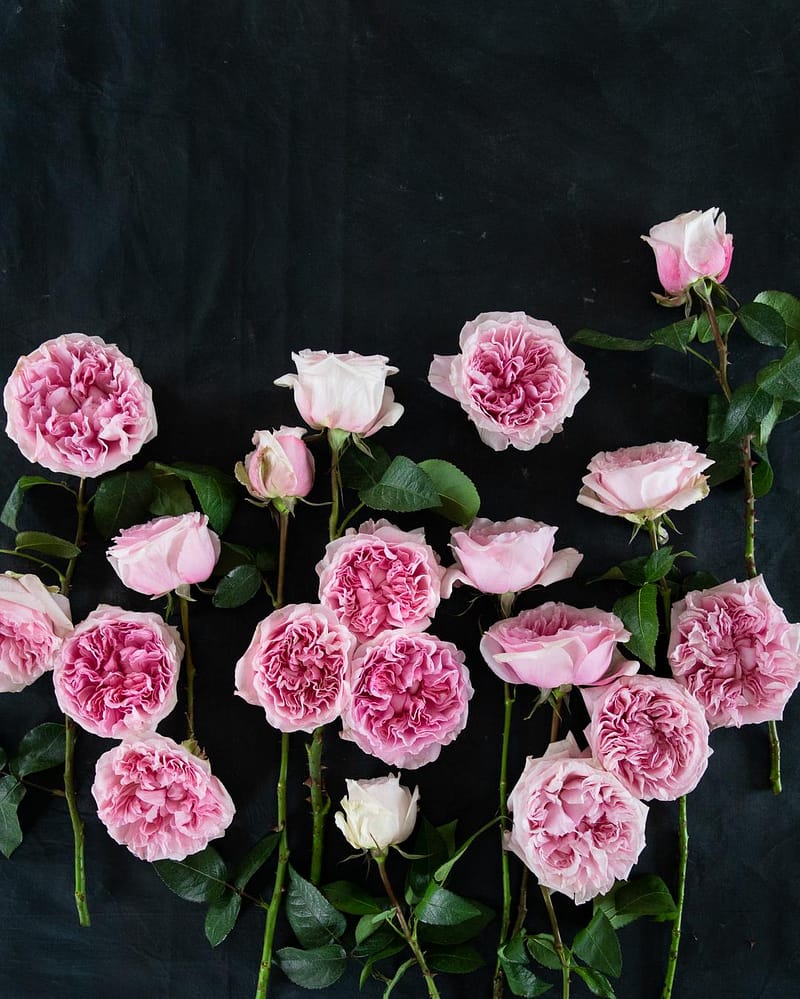 Embracing the Bold and Beautiful
Whether you are gifting, styling your home, or planning your wedding flowers, embrace the bold and beautiful; celebrate the playful and revel in simplicity, knowing that less can definitely be oh so much more!