Pynes House, England Wedding Venue
There is history in the very walls of Pynes House and the estate itself dates back to Norman times. Pynes House, as we know it now, came into being around 1700 when the original parts of the present house were built. It wasn't long after these works were completed that it is said to have its home.
Today (Geoff, Heather, Kate, and Jon) are the current owners and took charge of the keys to Pynes House in 2011. From that moment they began bringing the house back to life. The house that you see today is the result of loving restoration and years of hard work.
Not only homely and welcoming, but something that particularly drew us to this location in Exeter was the light and airy rooms. With long sash windows and a blank canvas, this provided the perfect natural light that was needed to create atmosphere to our photoshoot.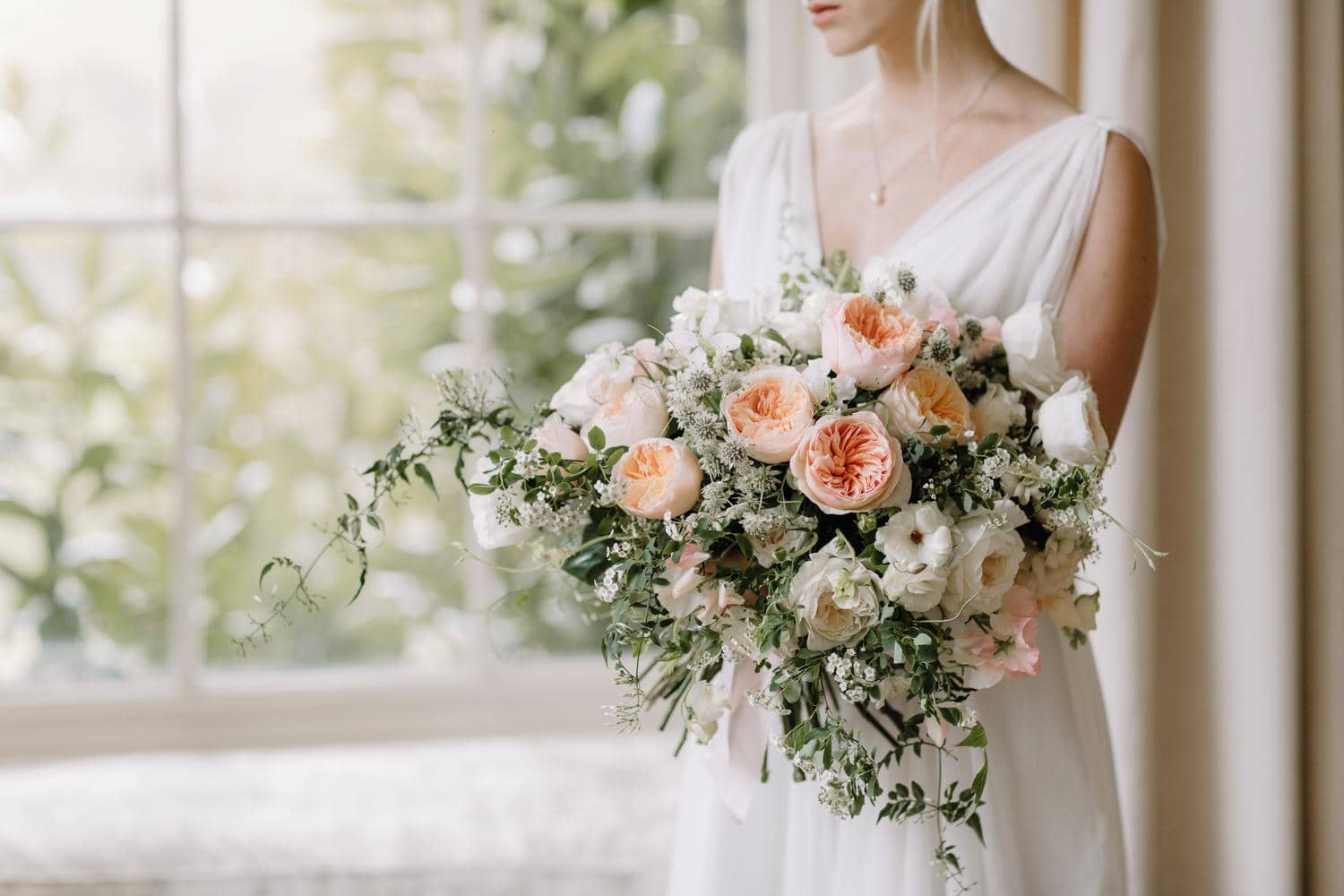 Our bride looked radiant holding her Juliet and Purity bouquet. The softness and lightness of this house is so appealing. Everything blended in so well together for this ethereal shot.
But the house is so versatile – so we could also create a dramatic bolder looking statement piece cascading down the stairs. The muted tone of the walls helped the strong colours of Tess and Capability stand out even more so. We really did have fun creating this piece.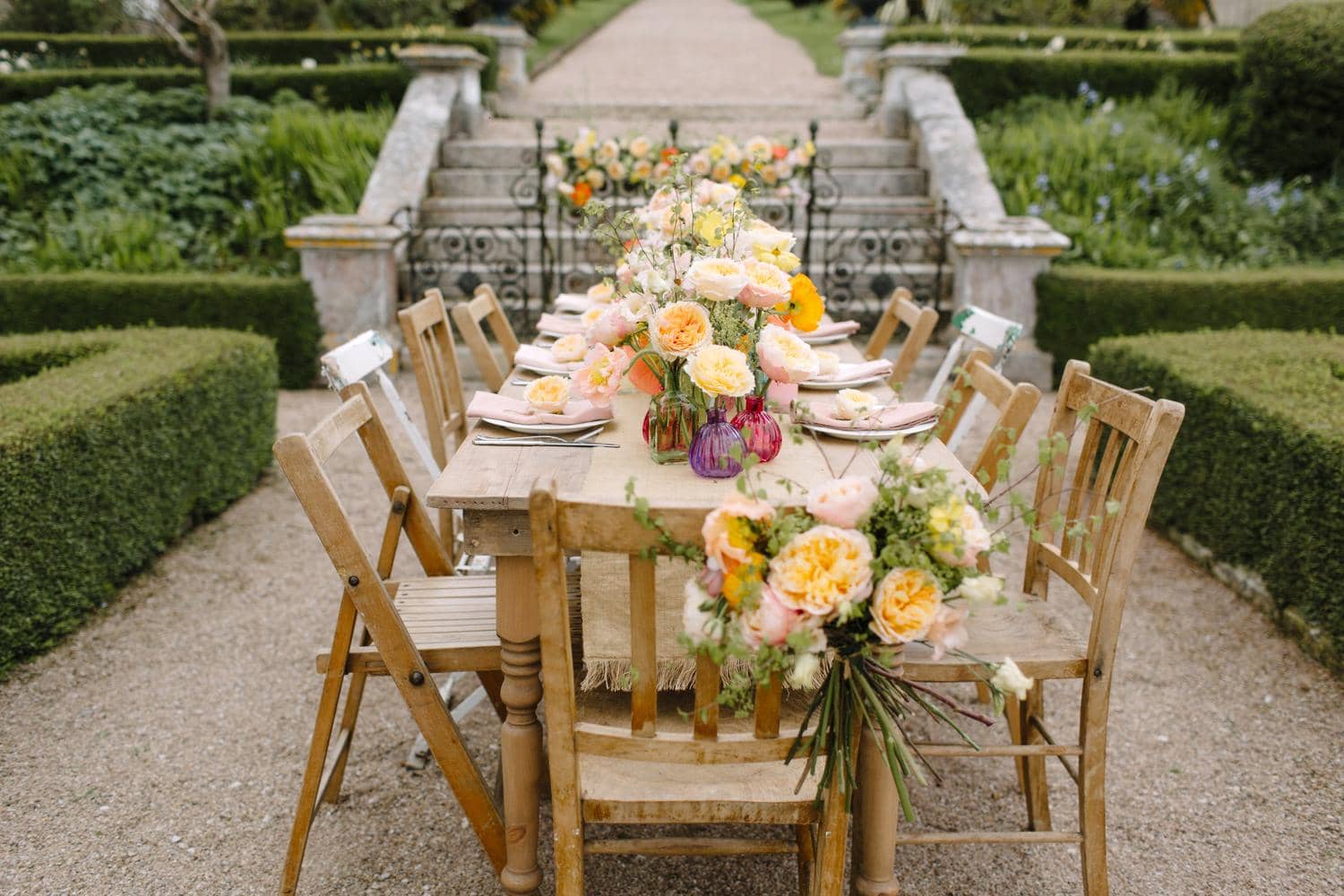 We didn't want to miss out on an opportunity to get creative in the stunning grounds at Pynes house so we made use of their rustic table and chairs to create something a little more relaxed.
Breakfast outside the day after the wedding. A perfect setting. Brightening amongst the greenery we showcase Beatrice and Edith in this Al Fresco setting amongst the most finest of gardens.
We absolutely loved our time at Pynes house. The week went so quickly but it's a photoshoot we will never forget. This venue is a must and we hope to return one day.