We sit down with the international floral designer and curator of beautiful floral installations, Joseph Massie. We go behind the scenes to learn about Joseph's floral background,  experiences and ask him a few questions about a particular rose!
Welcome Joseph to 'Meet the Designer' and thank you for agreeing to be in the spotlight. 
Can we take you back to the very beginning – we are intrigued to know how your career began?
I started working in the industry aged fourteen, when I got my first weekend job at my local flower stall in my hometown of Huyton, Knowsley – a small town outside of Liverpool, England. On my first day, I loved it – I was hooked, and I have worked in the floral industry ever since.
Who has been your most significant influencer, mentor, or teacher?
For a long time, my two favourite floral creatives have been the incredible Daniel Ost of Belgium and Elly Lin of Taiwan. What I really appreciate about them both is how they walk the line between art and floral design. They create a wide range of work, including fine art sculptures, couture pieces, and installations, while still creating stunning weddings and events. They can turn their hands to both fine art and floral design, and this pair has always been a significant influence on me. It's very much what I have tried to replicate in my own career to date.
How would you describe your style of floral design?
Great question! I think my work tends to be quite luxurious and contemporary, but I like to think it also has a side to it that is quite poetic and romantic. I put a little bit of soul into everything that I create, and if the finished piece doesn't really reflect what I'm about, then I really shouldn't have had any business in making it!
What inspires you and your designs?
I'm pretty lucky in the sense that I always manage to find inspiration in ready supply, and my inspiration is rooted firmly in Nature. I get inspired by the patterns I see, such as different bark or stone textures or forms in leaves. Sometimes I can take inspiration from things that are man-made, such as architecture and fashion design. When you work in a visual discipline, there is an awful lot that we can study and take inspiration from.
Which is the first David Austin variety you can remember using?
I distinctly remember falling in love with Juliet, and it was a pretty much instantaneous attraction. I'd never seen a rose that looked like that before – we certainly didn't have them on the flower stall I'd started out on! I found, and I still find, its cupped form just so incredible – so different, but so classical at the same time. All the commercial roses I'd ever seen had a very pointed shape, and Juliet was just in a different league. I remember being instantly captivated.
When do you tend to use David Austin cut roses?
I am a huge fan of using your roses for wedding and event work in my flower studio, Joseph Massie Flowers. I think that so many of our brides just fall in love with the ever-romantic English Country garden look and frankly, there is no better flower I could pick to emulate that style and feeling than a David Austin rose. I might get in trouble for saying this, but we try to sneak them in nearly every single wedding – wherever we can!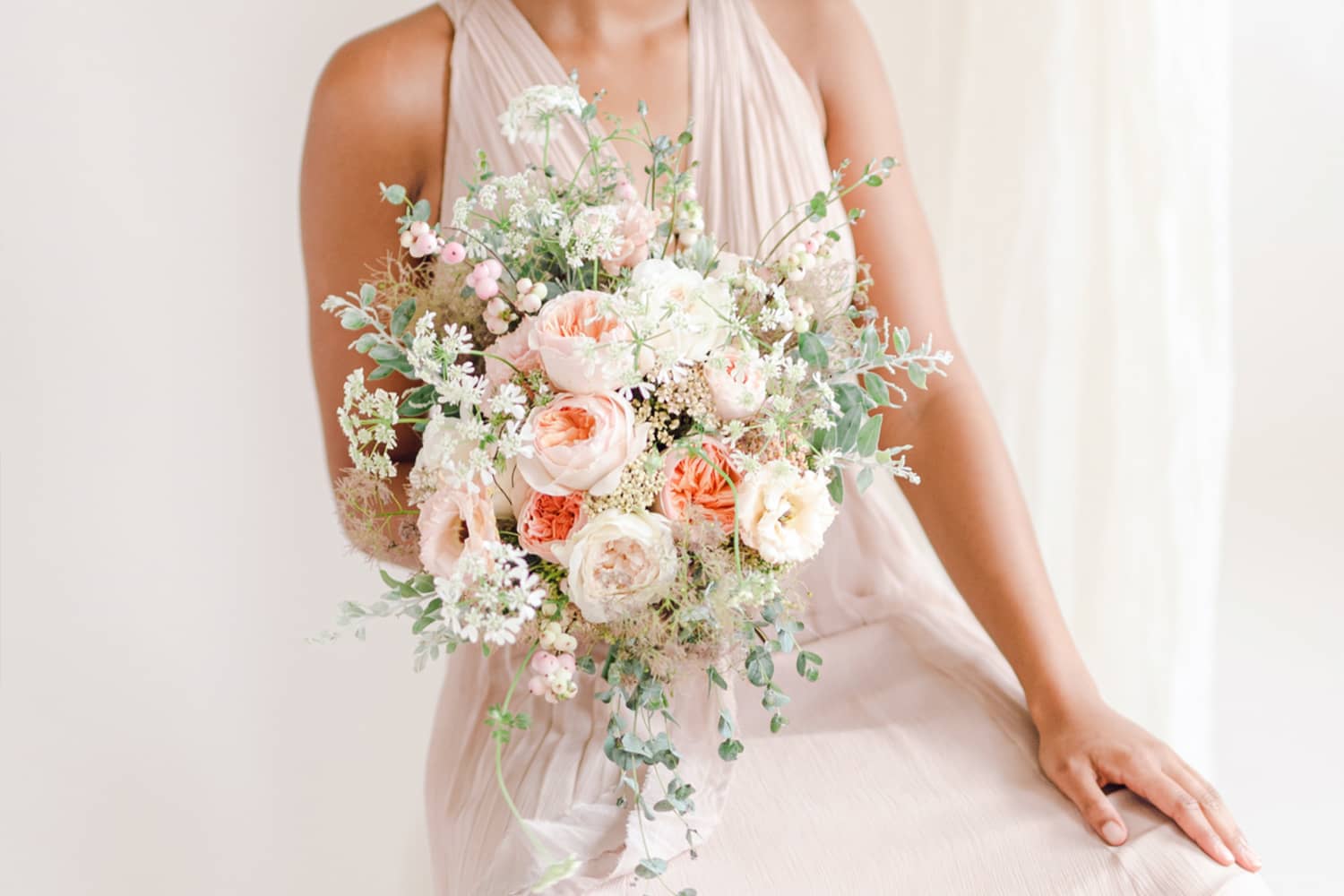 What is your perception of a David Austin cut rose?
A David Austin rose is fundamentally different from any other type of rose – even if we were to disregard their incredible scents, forms, hues, and characters, they have a heritage and a meaning that surpasses their physical form. David Austin Roses have beautifully formed blooms that open in such an incredibly romantic way. There is a real distinction from when I'm using a David Austin Rose compared to when I am working with just another rose from any other grower or breeder.
At least half of our clients request David Austin Roses by name – I think it is because the roses are renowned both for quality and for having that classic English Country garden appeal. So many of our clients – especially our brides – want this memorable, elegant, luxurious effect, and the David Austin Rose fits that feeling and that aesthetic absolutely perfectly.
Is there a floral trend you love right now?
With what 2020 and early 2021 has encompassed and what we have been through as an industry, the most significant trend that I love right now is the abundance of resilience and adaptation from many of my friends and colleagues. I am seeing so many floral designers think of new ways to serve their clients, new ways to work with materials that maybe they grow or find locally, and it is wonderful to see that we all find a way despite it all to make it work. I suspect that once we come out the other side, one of the biggest trends will be people celebrating with gusto – getting back to fabulous weddings, gorgeous events, and parties to celebrate everything we have survived through and experienced during this unprecedented time.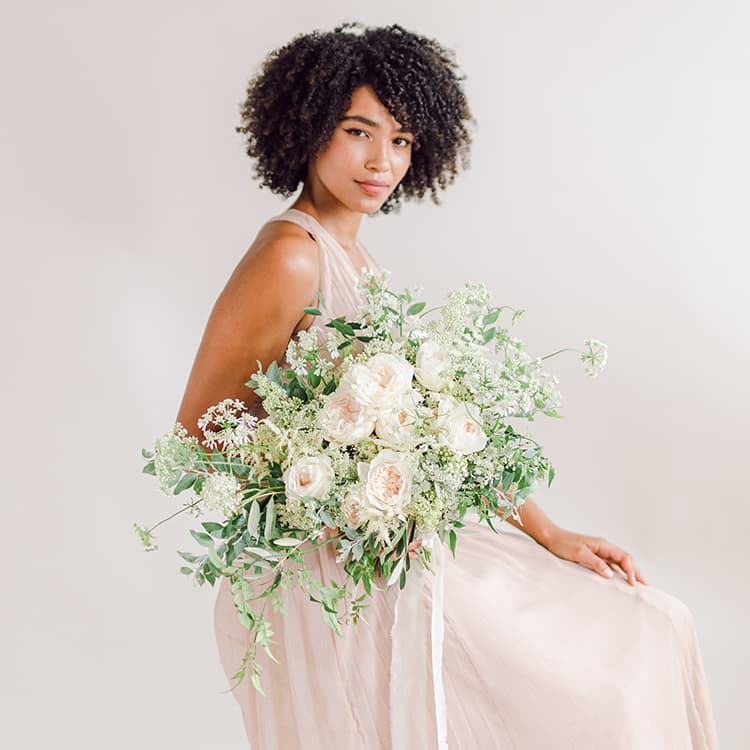 What is a 'must-have' in your floristry kit?
This is an easy one – my absolute must-have is my A.R.S Secateurs; they are my favourite cutting tool. I've used them for years, and I have a couple of different types which I carry with me in my kit – they never let me down. I just think that they are a really great product.
What's your favourite Instagram account?
One of my favourite Instagram accounts is @TheJealousCurator. It is a delightful gem of an account that is curated by the artist Danielle Krysa. In each post, she showcases a breath-taking selection of incredible art and design work. Honestly, they're just beautifully curated pieces, and they can be on anything creative – from sculpture to textiles to paintings. It is one of my go-to resources when I want to look at what's cool and what's going on and to really be inspired by other artists and other creatives' work.
What Pinterest board are you building at the moment?
This is really timely because I am currently in the process of renovating my garden. I moved into a new build house about two years ago, and since then, the garden has been an incredibly uninspiring patch of bland green grass! We are now currently in week two of a four-week build, so the current Pinterest board I'm building is all about plants that I am looking to grow in the garden. This is taking up a lot of my time at the moment. I plan for all the beds to be filled with botanicals that I can use for my work, so lots of romantic, pale blooms. You might just find an order coming into David Austin garden roses very soon!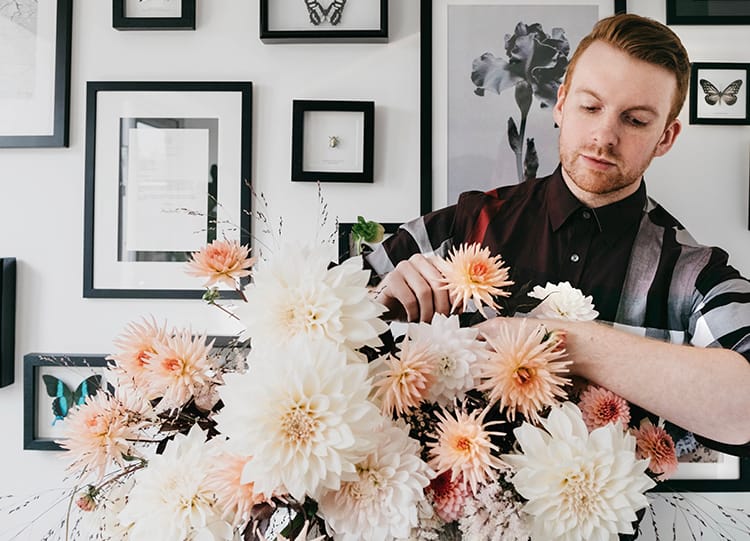 And finally, our favourite question…. Who would you love to do wedding flowers for – it could be a historical or contemporary person?
Unfortunately, it will never happen now, but I would have loved to have designed the flowers for an event for the late Zaha Hadid, the architect. I think her work was so visionary, so incredibly exciting, and so forward-thinking, that frankly, to be able to have the opportunity to work with someone of her calibre on a floral project would have been an absolute dream come true.
Thank you, Joseph, for your time, and we look forward to working with you in the future on some exciting David Austin projects!
Jo and Amy x