We've kept it classic this winter drawing on the crimson red of our showstopper, Tess (Ausyacht). But, we've paired her with an unusual match, Capability (Ausapply), who exudes passion through her hot pink tones.
Side by side they brought the table to life, making each and every place setting feel special; while glittering golds and candlelight added those delicate touches, setting the tone for a warm and comforting Christmas.
Tess and Capability - Happy Companions
A classic Christmas pairing, where luscious deep greens meet the scarlet tones of Tess for a traditional wreath. Or why not add a splash of Capability for a little more drama and contemporary appeal. Add the finishing touches of berries and you'll have a wreath you'll never want to take down.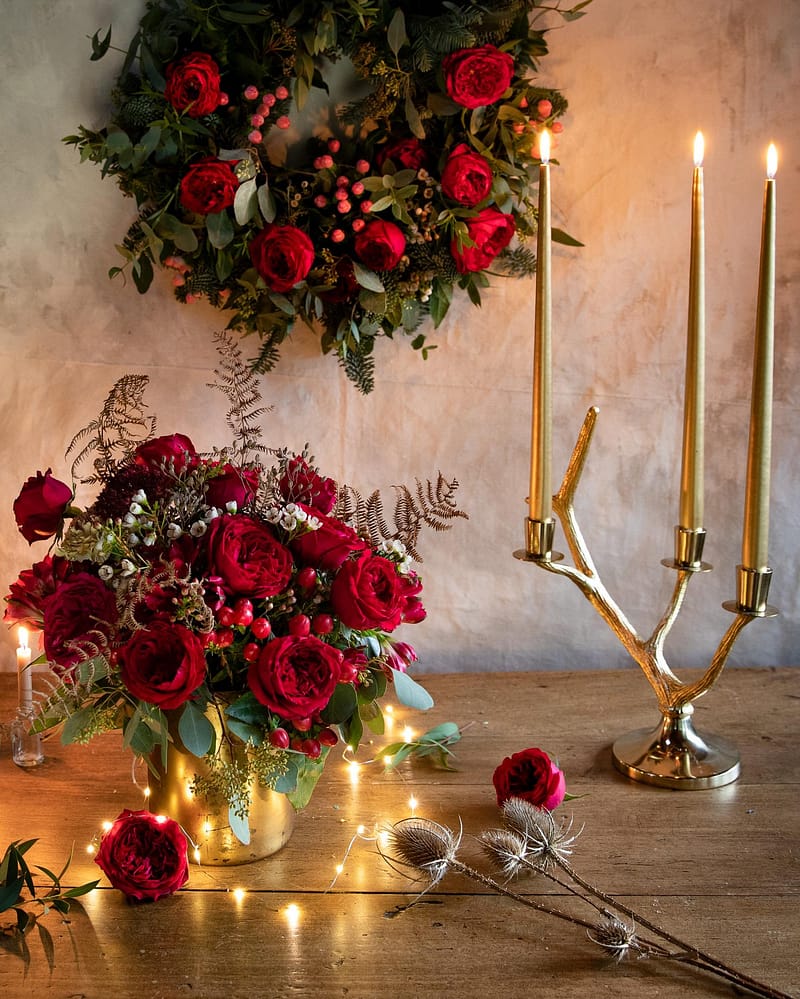 Wishing you all a Merry Christmas and a Happy New Year from all of us at David Austin Wedding and Event Roses.