Getting married in your family home, filled with childhood memories, is quite special and the ultimate personal touch.  It allows you more freedom when planning your day for family and friends and will mean a great deal to your parents.  If you are fortunate to have space and the ideal rural location, why not return home for your special day.  An opportunity to move away from the hustle and bustle of the city and envelop yourself in the beauty of a country setting, which will forever be the place you call home.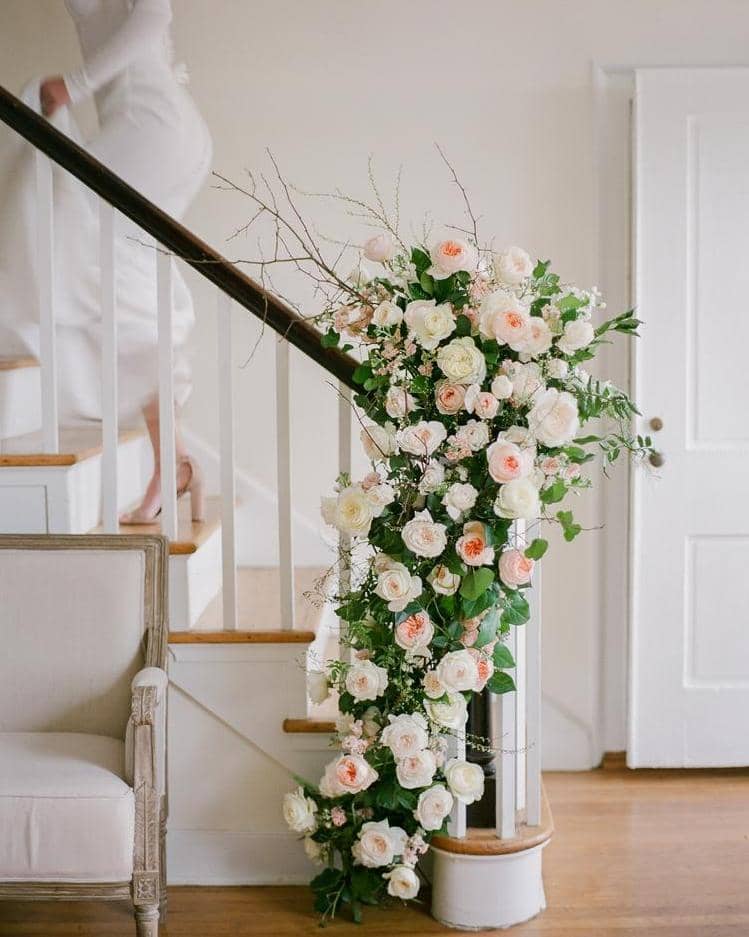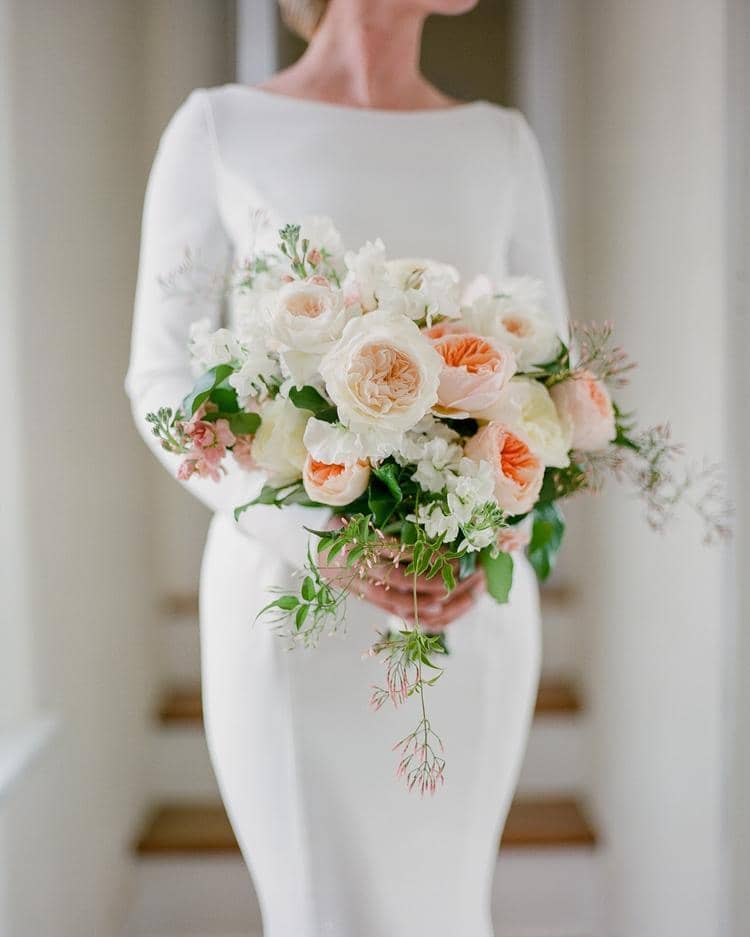 This was precisely our idea as we set about designing a wedding with the visionary, international floral designer and teacher, Holly Chapple. Hope Flower Farm, the chosen venue, was just two miles from Holly's family home and design studio in Loudoun County, Virginia. A farm which includes a manor house, barns as well as flower fields. A perfect backdrop for a rose-filled wedding.
While the location was definitely country, we wanted to mix-in a cosmopolitan city vibe, with clean lines and informal luxury. Hence, the colour scheme was filled with winter whites and neutrals courtesy of the ivory rose Leonora (Auswagsy) and the pearl blush of Purity (Ausimage), both perfuming the air with fragrance. Juliet (Ausjameson), on the other hand, added the drama, and she made a dashing contribution with her distinctive warm apricot and peach tones.  The accompanying flowers included the blush peach stocks by Ball SB, which bridged the white and neutral tones with the powerful Juliet colour.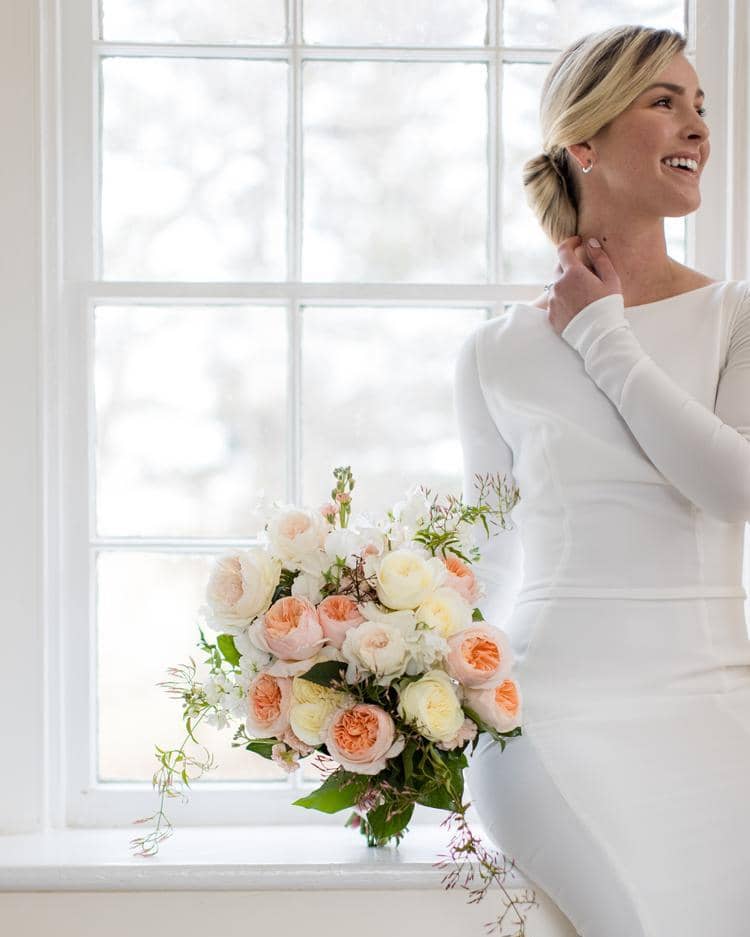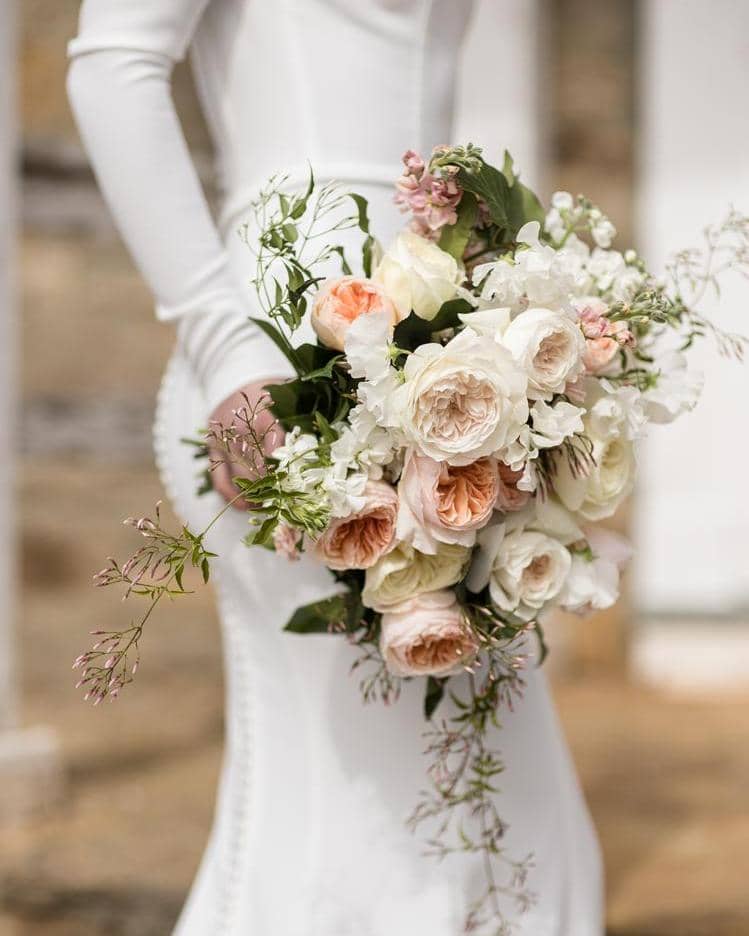 The wedding dress from Kleinfeld New York captured the essence of tailored simplicity with extraordinary sculptural detail and is a nod to the minimalist trend. Designed by their exclusive designer, Pnina Tornai, the gown combined classic styling but with sensual detail, capturing the beauty of the bride's silhouette.
The dramatic long sleeve and subtle keyhole back are trend-worthy details that bring this dress into the height of bridal fashion.  If you want to overlay extra detail and theatre, pair with a dramatic chandelier earring and a cathedral veil.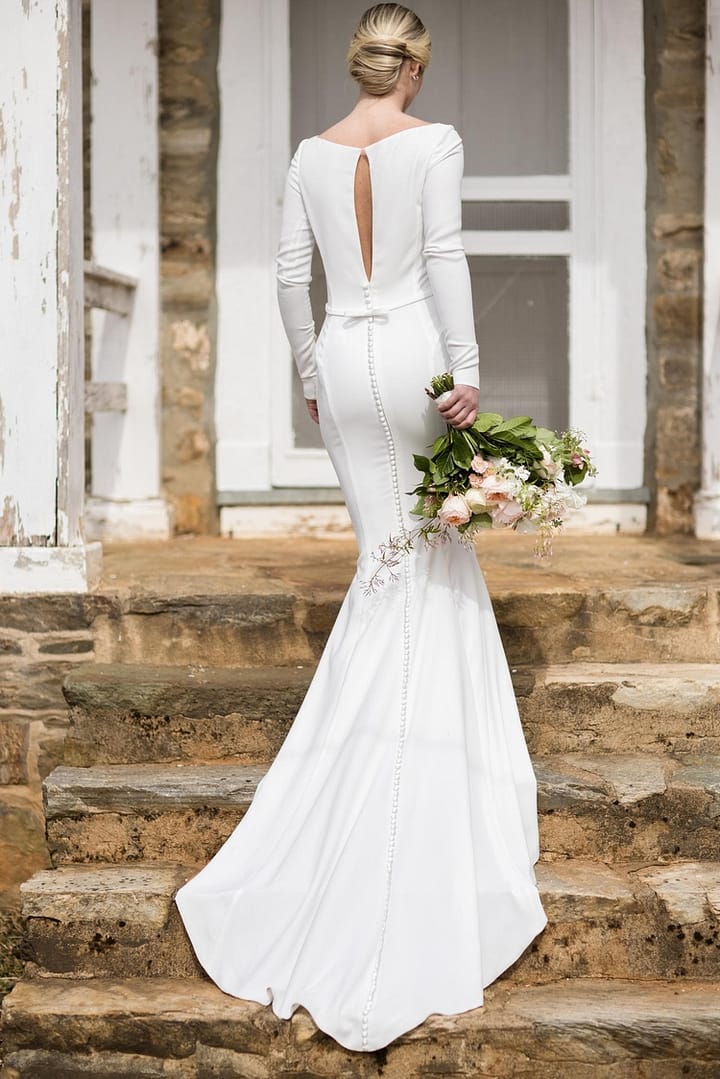 Holly and her team set to work in dressing the spaces to look like an extension of the home.  Since it was February and snow had only just passed, there were lots of warm details with candles and log fires. The large fireplace became the frame for an asymmetric floral installation, with elements repeated at the bottom of the staircase. Low floral arrangements ran down the centre of the wedding table and were flanked by tapered candles and small, individual flower vases.  Gold-lined tableware and crystal and gold flatware added more colour and warmth against the white linens.  The overall effect was beautifully intimate and welcoming.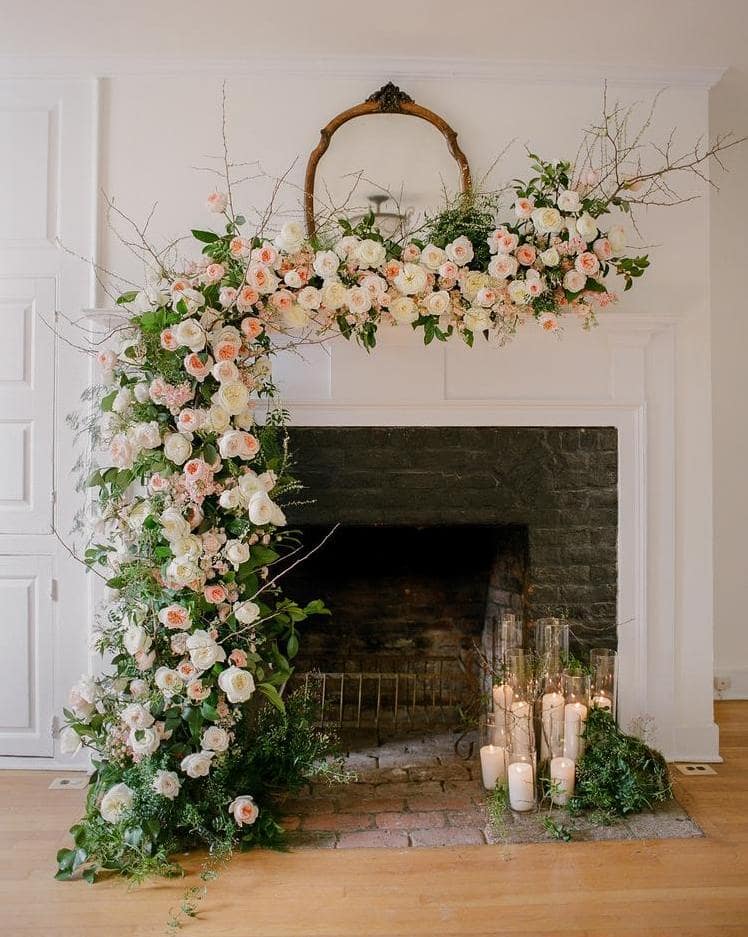 All of the detail was captured effortlessly by the fine art wedding photographer, Theo Milo, who has an innate ability to tell a story and capture the detail as well as those quiet moments.  As Theo explains…
"I believe that nuance, and subtlety are what separate something good, from something truly wonderful. Telling your story is how I approach capturing the wedding day. Every couple and wedding has their own ingredients, their own formula, their own unique nuances."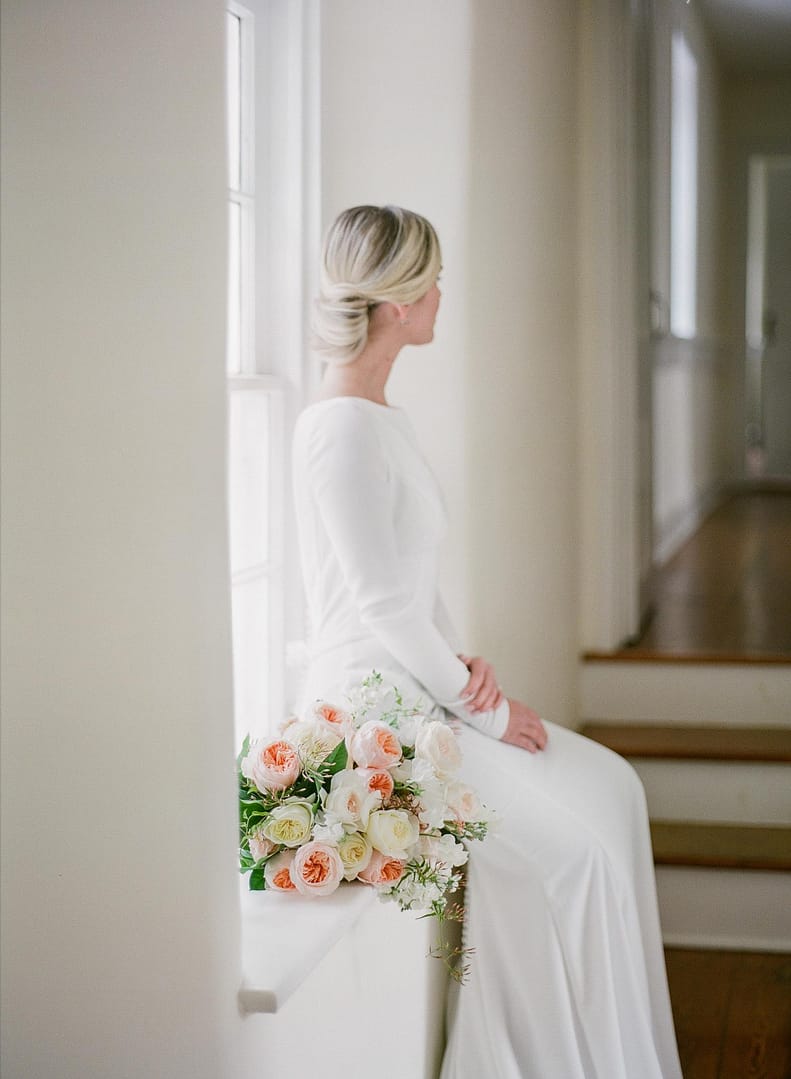 Holly's work always overflows with heart and soul. Her creativity, dedication to her craft and professionalism are overlaid by her passion for both flowers and all the people and clients she works with. Her signature style is her incorporation of blousy florals, confident floral statements and allowing nature to truly sing.