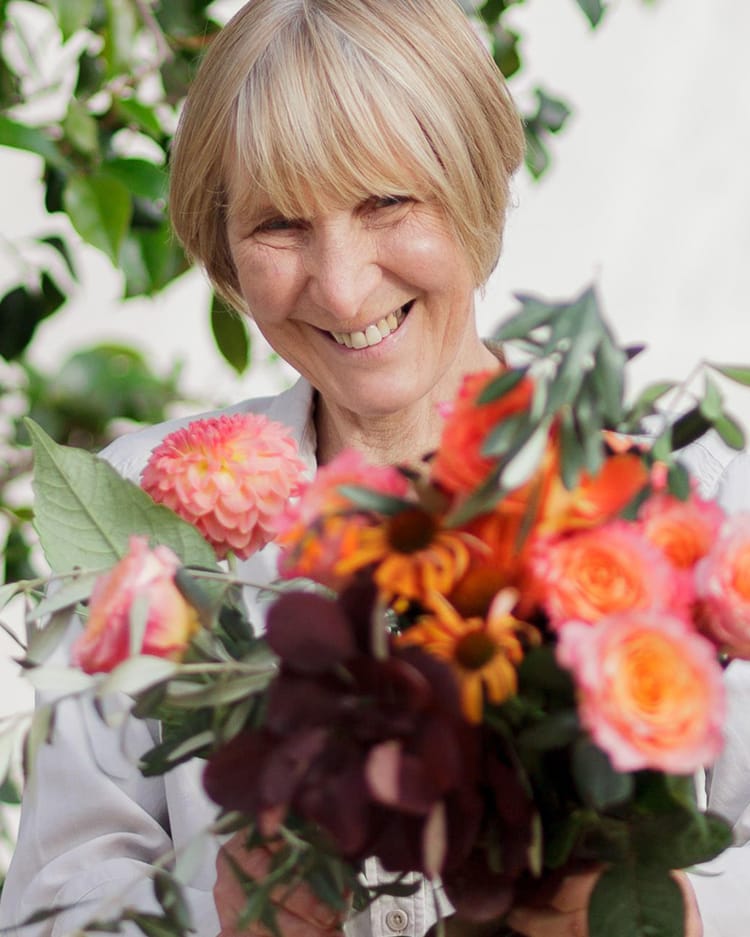 Welcome Mary Jane to 'Meet the Designer' and thank you for agreeing to be in the spotlight.  Can we take you back to the very beginning – to understand how your career began?
How many years have you been in the floral industry and who has been your greatest influencer, mentor or teacher?
Believe it or not, I have been in the floristry trade for over 30 years and the best thing is that I am still learning.
My mentor and favourite designer changes with time as I am sure it does for everyone.  I guess the fist one I admired for bringing in weathered terracotta pots into the Dorchester was Kenneth Turner but there have been many since.  At the moment possibly I am inspired by the crazy designs of Thierry Boutemy amongst others.
How would you describe your style of floral design and what inspires you?
My style of flower design is definitely natural and my inspiration is most definitely seasons. I grew up in Colombia where there are no seasons, and there I always adored lush abundant greenery. In England I fell in love with the seasons, as each one brings us a completely new look that is mostly influenced by the foliage.
What has been your most memorable event in your floral career?
My most memorable event in my floral career varies.  The most ridiculously wonderful was flying to Mexico to decorate a super luxurious yacht for a party of 12 that included a baby and a babysitter   The most stressfully wonderful are the premieres for films where we have elaborate  installations in Trafalgar Square, London that we have to set up in one hour to only derig 3 hours later. The most romantic may well be spending a glorious week with my team in a manor house working with the David Austin team for their new brochure, where we had buckets and endless amounts of buckets, of the most perfect roses to choose from.  
Which is the first David Austin variety you can remember using?  And do you have a favourite?
The first variety of David Austin that I worked with was Keira – and it is still my absolute favourite.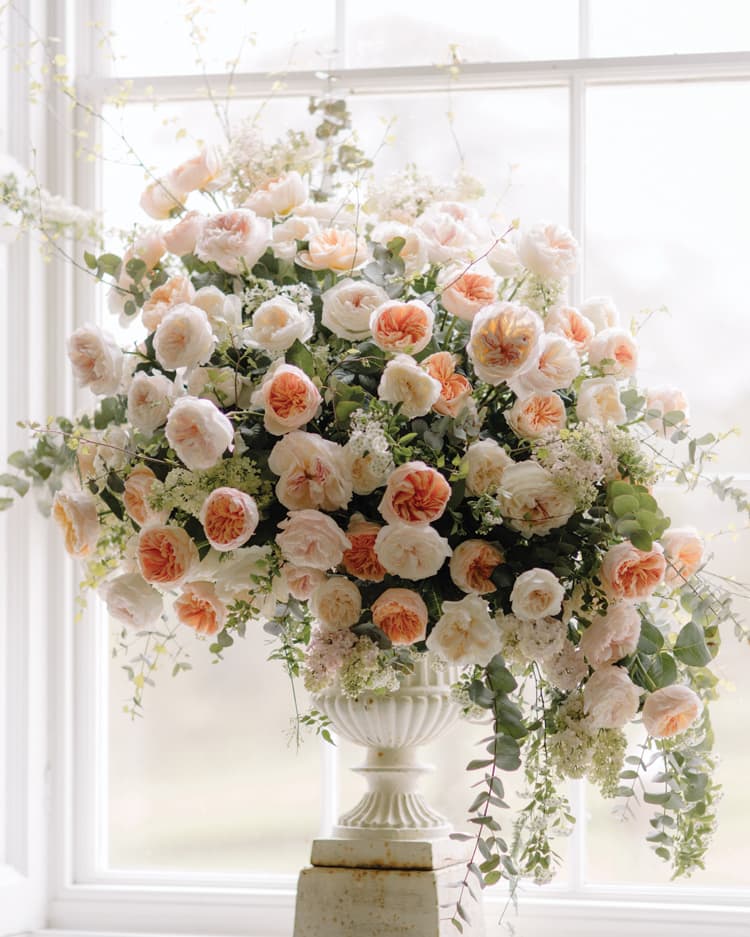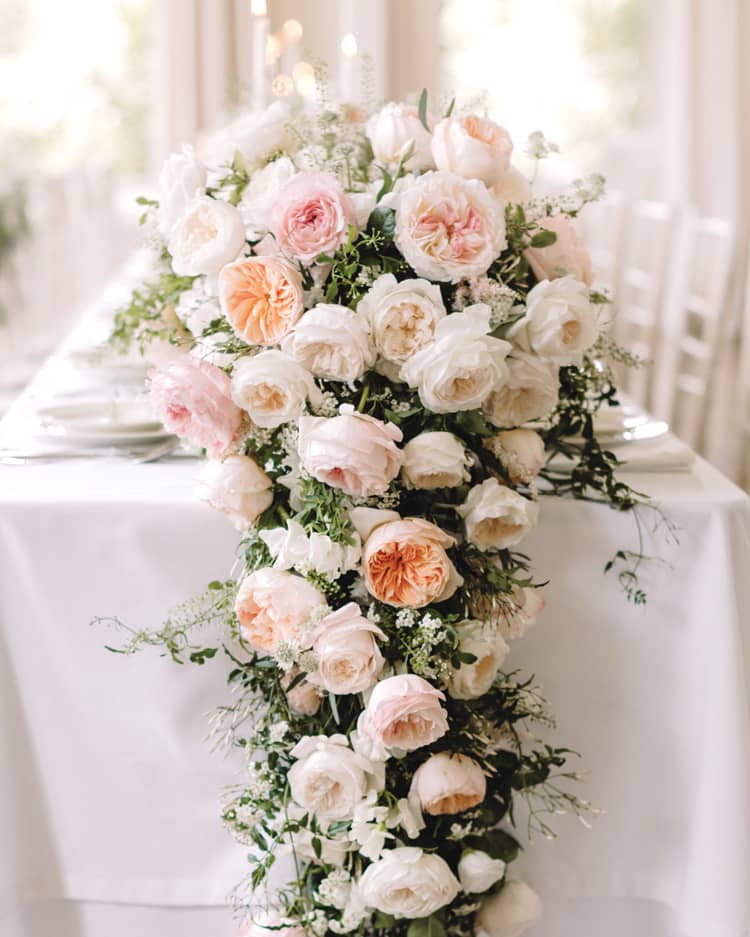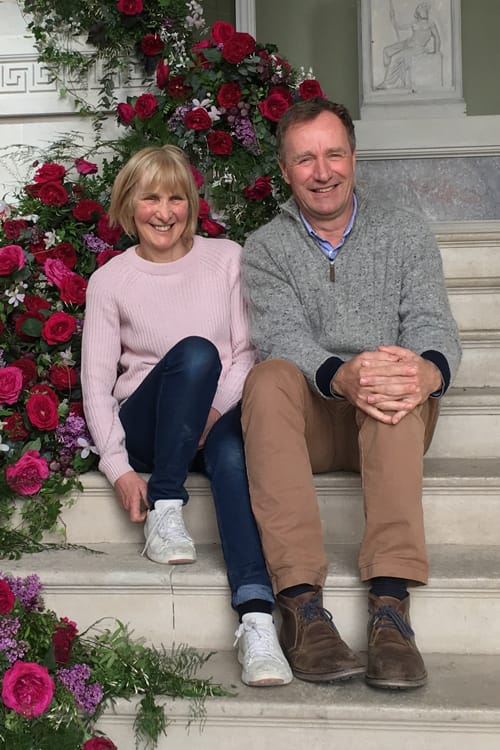 Is there a floral trend you love right now?
Everything about the floral trend at the moment I love: the craziness of designs that gives space for so much creativity, the informality and natural shapes where nature is allowed to tell us what to do, and the sustainability issue that has pushed us to think in other ways.
What is a 'must-have' in your floristry kit?
This is a hard question – I really don't know.  I guess I always take wires, string and of course scissors. Not a very inspiring answer!
What's your favourite Instagram account?
I don't have a favourite Instagram account. I love lots  for different reasons.
And finally, our favourite question…. Which person in the world, historical or contemporary figure, would you love to do wedding or event flowers for? 
I would love to do a wedding or event for Tim Burton. That would be so much fun and such a challenge!
Visit Mary Jane Vaughan's website.
Take a look at more of Mary Jane's floral work with David Austin.