It all starts with a wedding bouquet to cherish. For many, the wedding bouquet sows the seeds for a lifelong love affair with our roses. From the lightest touch to the most passionately intense hue, choose a rose that tugs at your heart. Roses have always been synonymous with love and our collection of roses was imagined with the bride at it's heart. Your wedding should reflect you in every way and feel completely individual.
We have gathered together some of our favourite wedding bouquets – each distinctive in style and infused with personal touches and considered details.  From Leonora's classic elegance through to hazy days of summer with Beatrice; the ultimate romance of Juliet to the most passionately intense hue of Tess.
The ivory and green combination is a wedding style that will never fade. Leonora is the epitome of classic elegance, simply understated and quietly beautiful.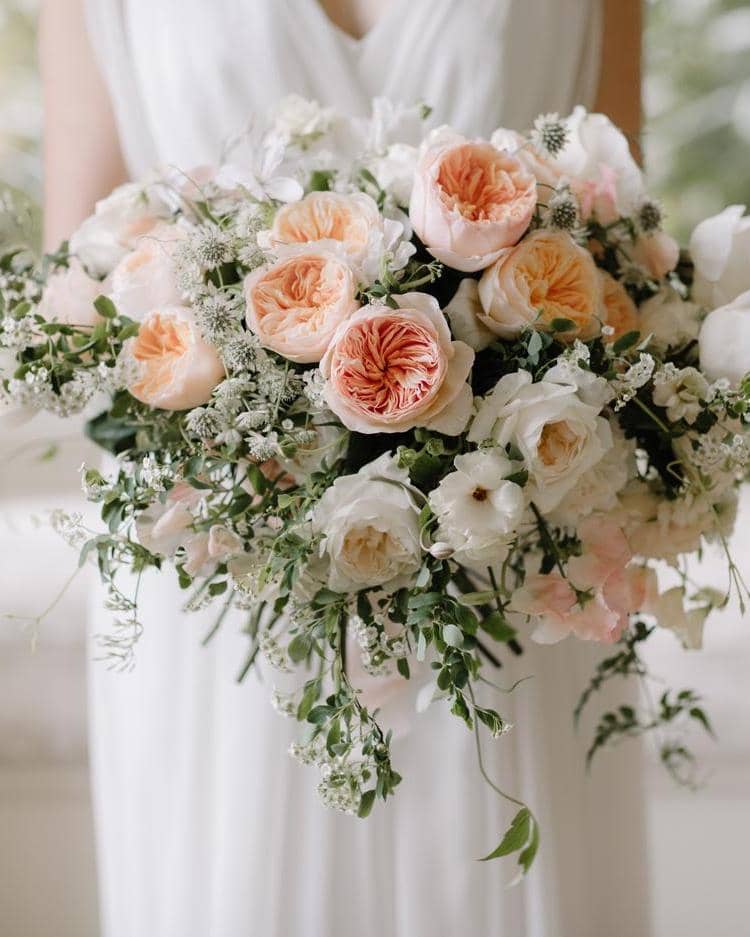 Our most instantly recognisable wedding rose due to her deep, intense peach colour. An enchanting heroine and a classic choice that's at the heart of many beautiful occasions.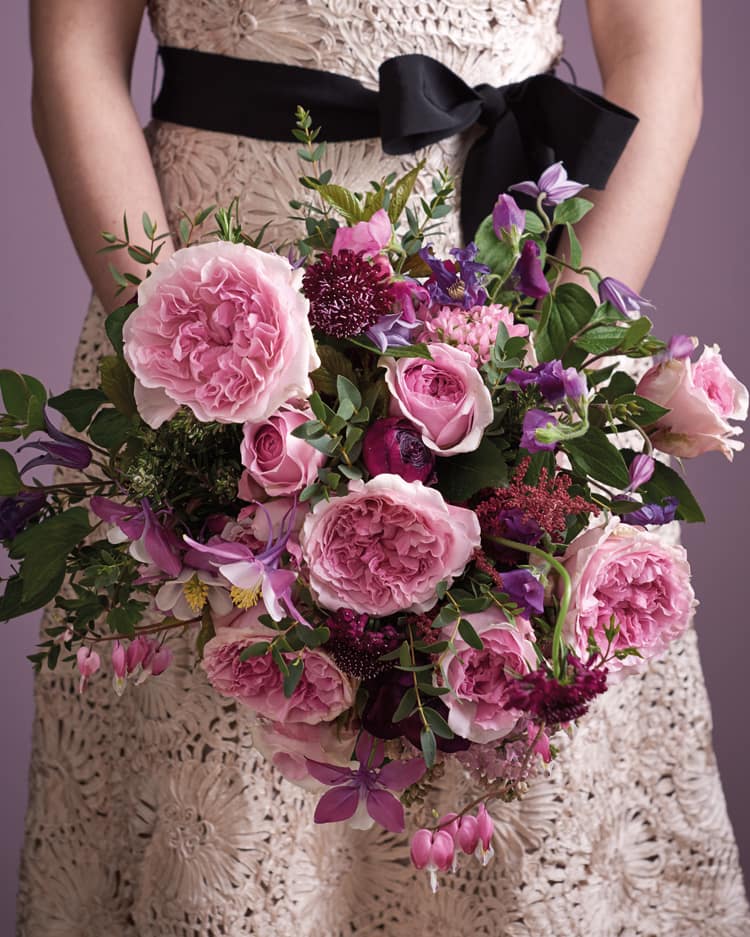 Miranda loves courting attention in every setting. Reminiscent of Mrs Dalloway's sophisticated glitz and glamour, her character embodies the 1920s era.  Ideal for a high-society wedding.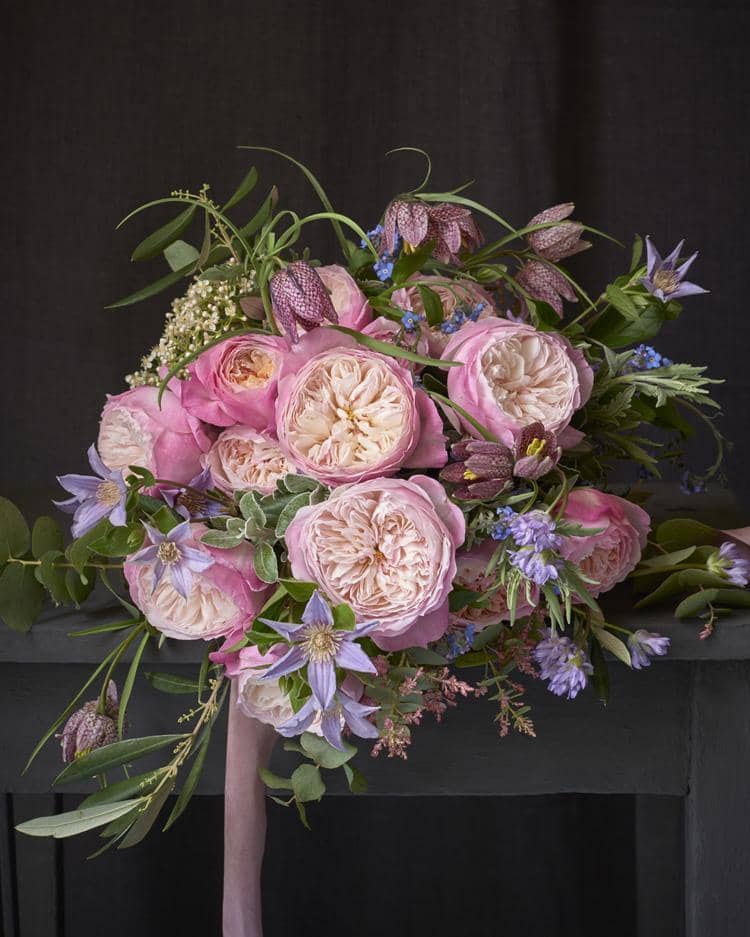 Blousy and beautiful, Constance is the prettiest and romantic of pink roses. And yet oh so dramatic against this wonderfully intense backdrop.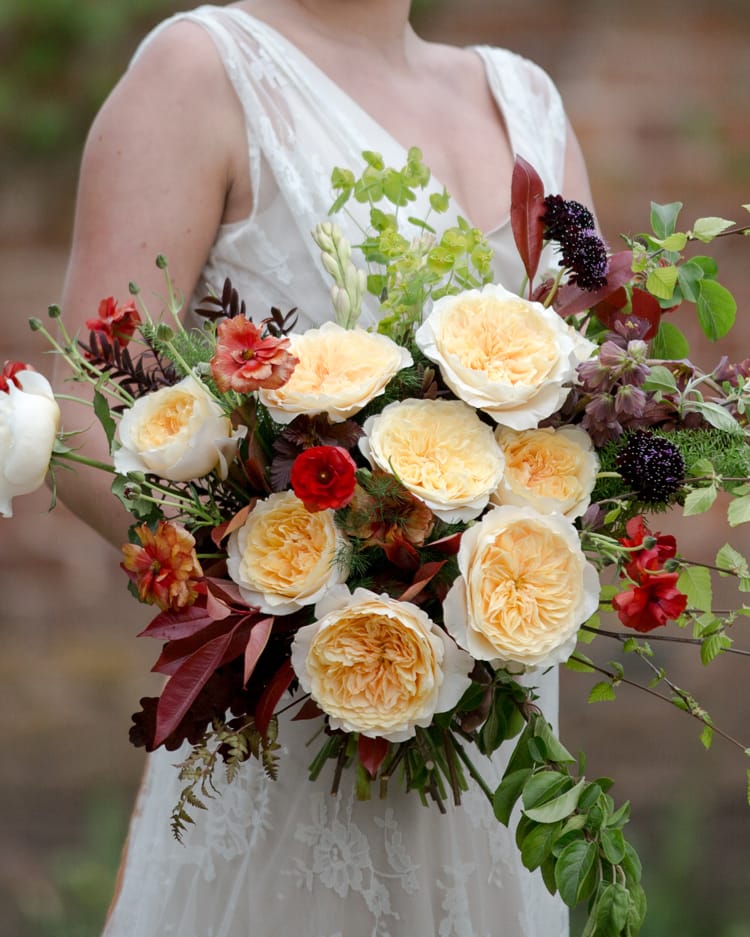 Effie is feisty, confident and completely mesmerising with her chameleon-like shades of orange, apricot and yellow – an ideal choice to deliver a Mediterranean wedding theme.  Effie's personality also works well alongside rich colour combinations and is a great muse for late summer and autumn nuptials.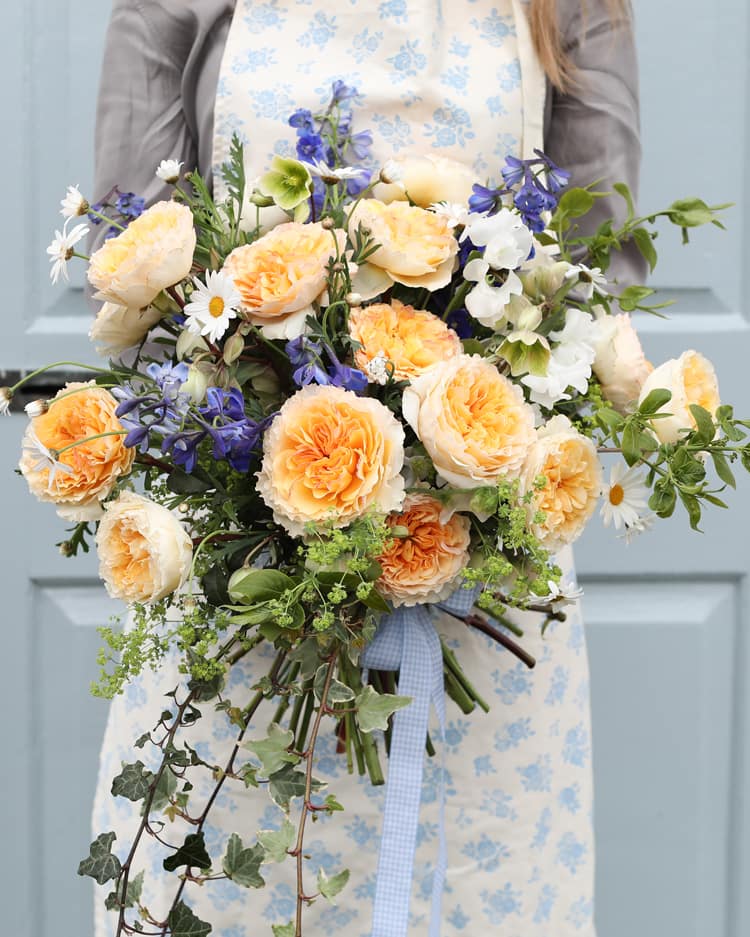 Evoking corn fields, bunting and the wonderful hazy days of summer, Beatrice plays the relaxed country wedding vibe perfectly. Her ruffled centre is rich in warm buttery yellow and golden swirls. They gradually spread out to a well-defined and shapely rosette of cooler blonde and vanilla petals.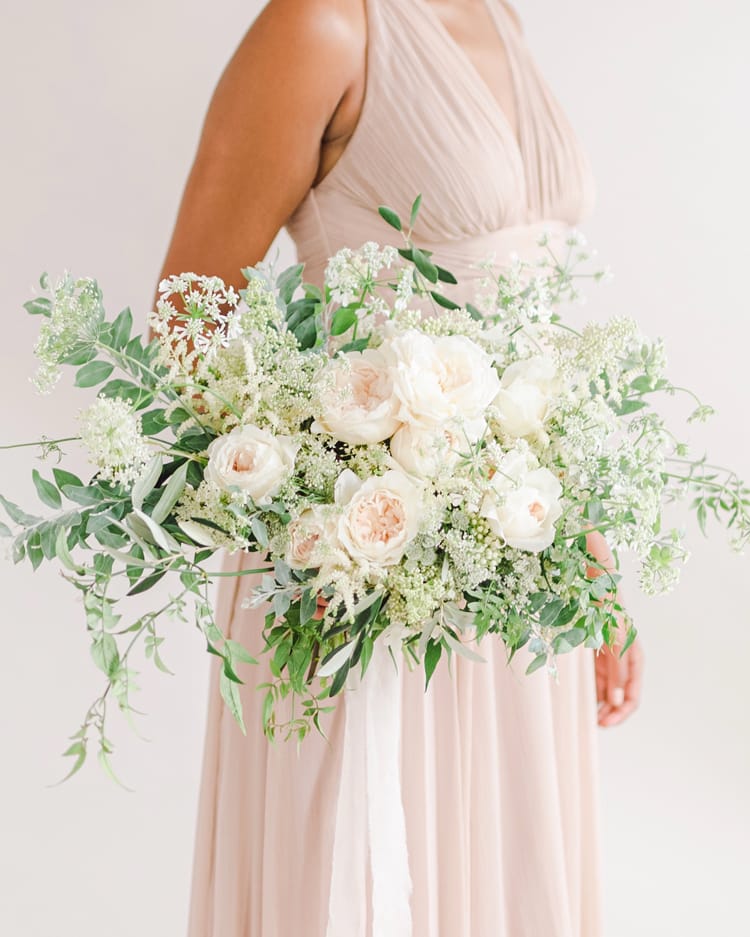 Purity is the epitome of relaxed romance and glamour. With her gentle and delicate personality, she's a naturally versatile choice. This ultra-feminine bloom brings a laid back luxe to natural arrangements. Arrange in a loose, unstructured way, complemented with powdery peach accents and a subtle shimmer of metallics.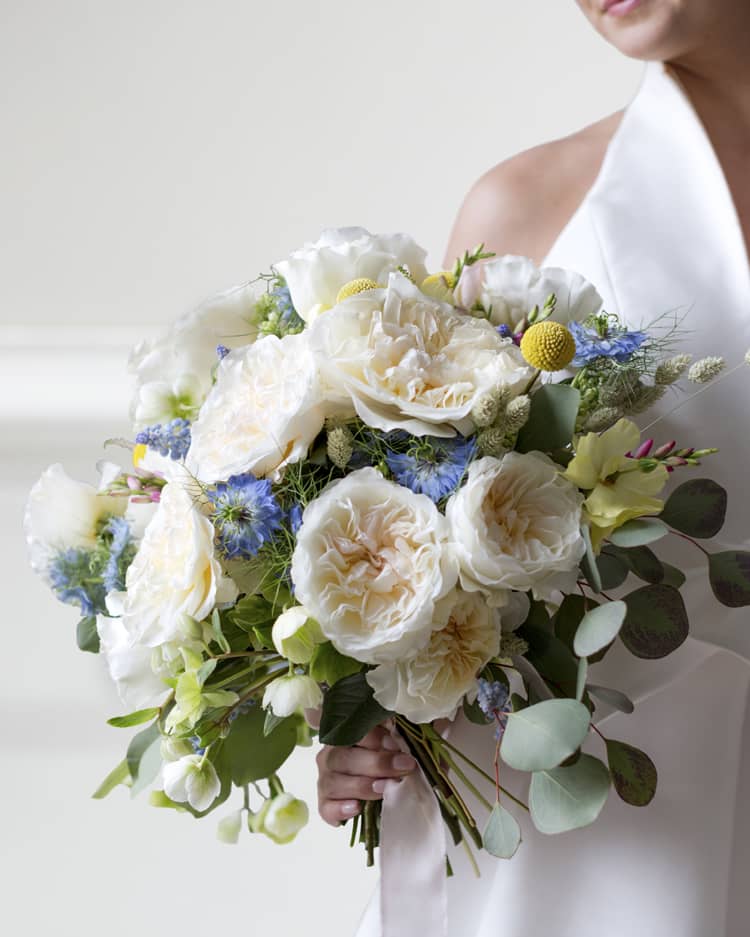 Eugenie is a frothy delight of blush peach prettiness. Brimming over with irrepressible charm, this demure rose blossoms into a flamboyant rosette and bowls everyone over with her feminine charms.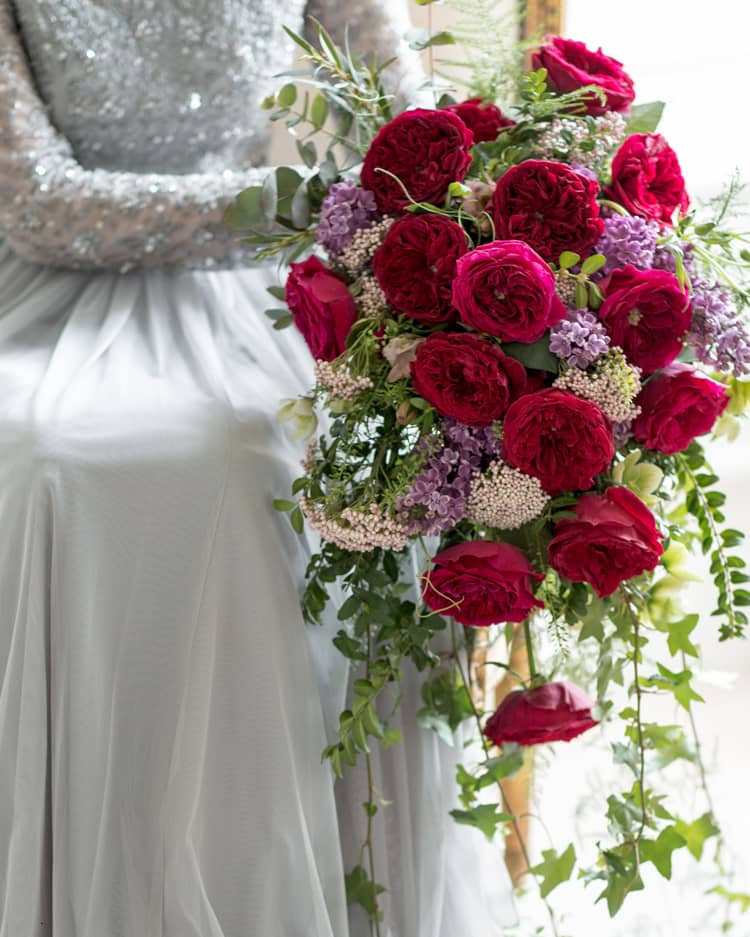 Are you a passionate queen? Opulent and oh so romantic, Tess is our very English red rose. Effortlessly elegant and regal, this is all about grown-up style and beautiful formality.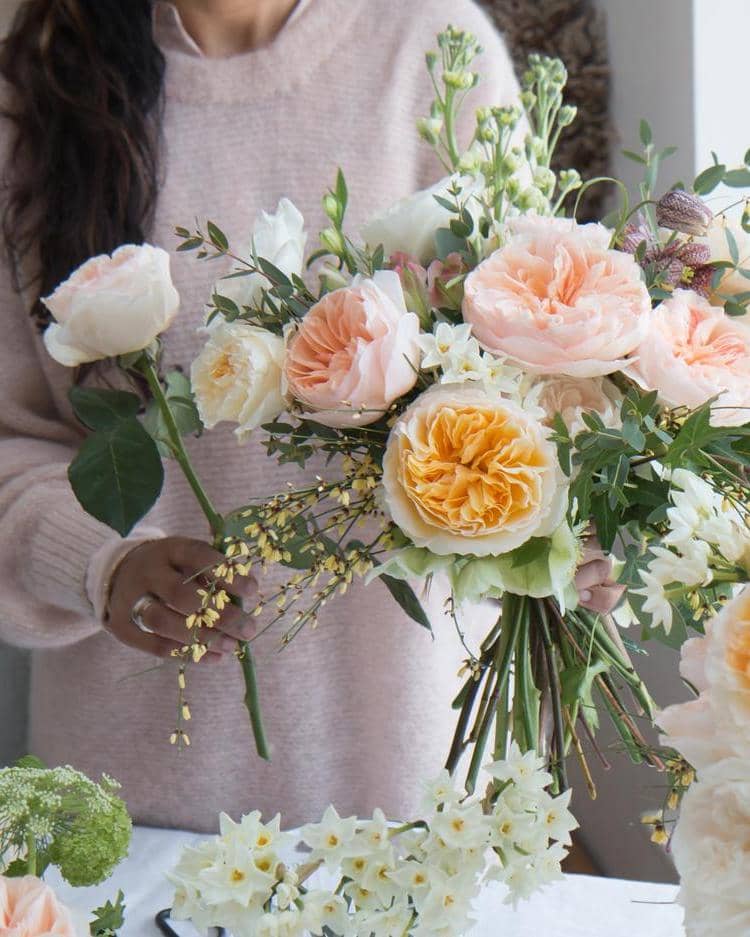 Why not try a mixture of our roses – especially when one variety is simply not enough! Beatrice works well here with Juliet and Purity – the fresh colour palette is the perfect canvas for a spring or Easter wedding.
Would you like more ideas for your special day?