Tess (Ausyacht) is frequently used as our 'go-to-girl' for a winter wedding or event.  While Tess excels in this role, we decided to break the mould and introduce Tess to a new season.  Armed with a harvest colour palette, we mixed the velvety red tones of Tess with oranges, burnt sienna, and russet reds to create an alfresco dinner event to celebrate a traditional harvest supper or Thanksgiving.
The feast of food is yet to come, but the table decoration is a sight to behold – an explosion of jewel colours, layers of texture courtesy of gathered berries, dried seed heads, and autumn foliage.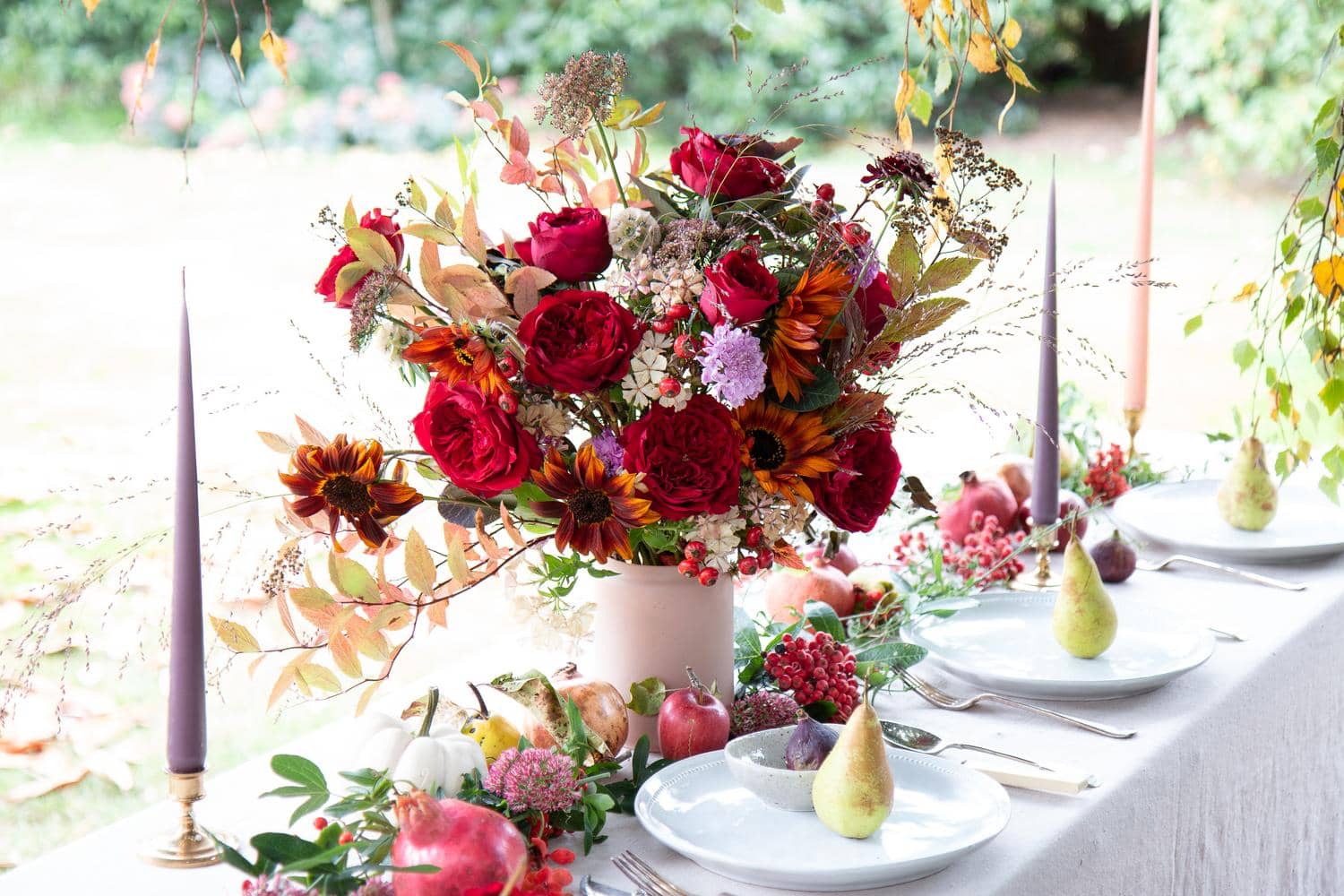 There is no other time of the year when browns become more beautiful, and you can confidently mix reds with lilacs and oranges.  The natural table runner of berries and rose hips is interweaved with pomegranates, apples, pears, and white ghost pumpkins.  Tapered candles add elegance and height, ready to be lit as the sun goes down. 
On paper, the deep red of Tess alongside burnt orange sunflowers and lilac scabiosa wouldn't be classed as perfect partners, and yet they play so gracefully together.  The floral combination with dried grasses, hydrangea, and seed heads adds colour, texture, and a relaxed and homely vibe.  The perfect styling for a barn or ranch wedding, overflowing with rustic, bohemian charm.