Iscoyd Park, England Wedding Venue
Known for being one of the best wedding venues in the UK – Rock My Wedding
The idyllic Iscoyd Park, is a magnificent rural retreat in the heart of the English countryside, providing a perfect backdrop for a wedding photoshoot.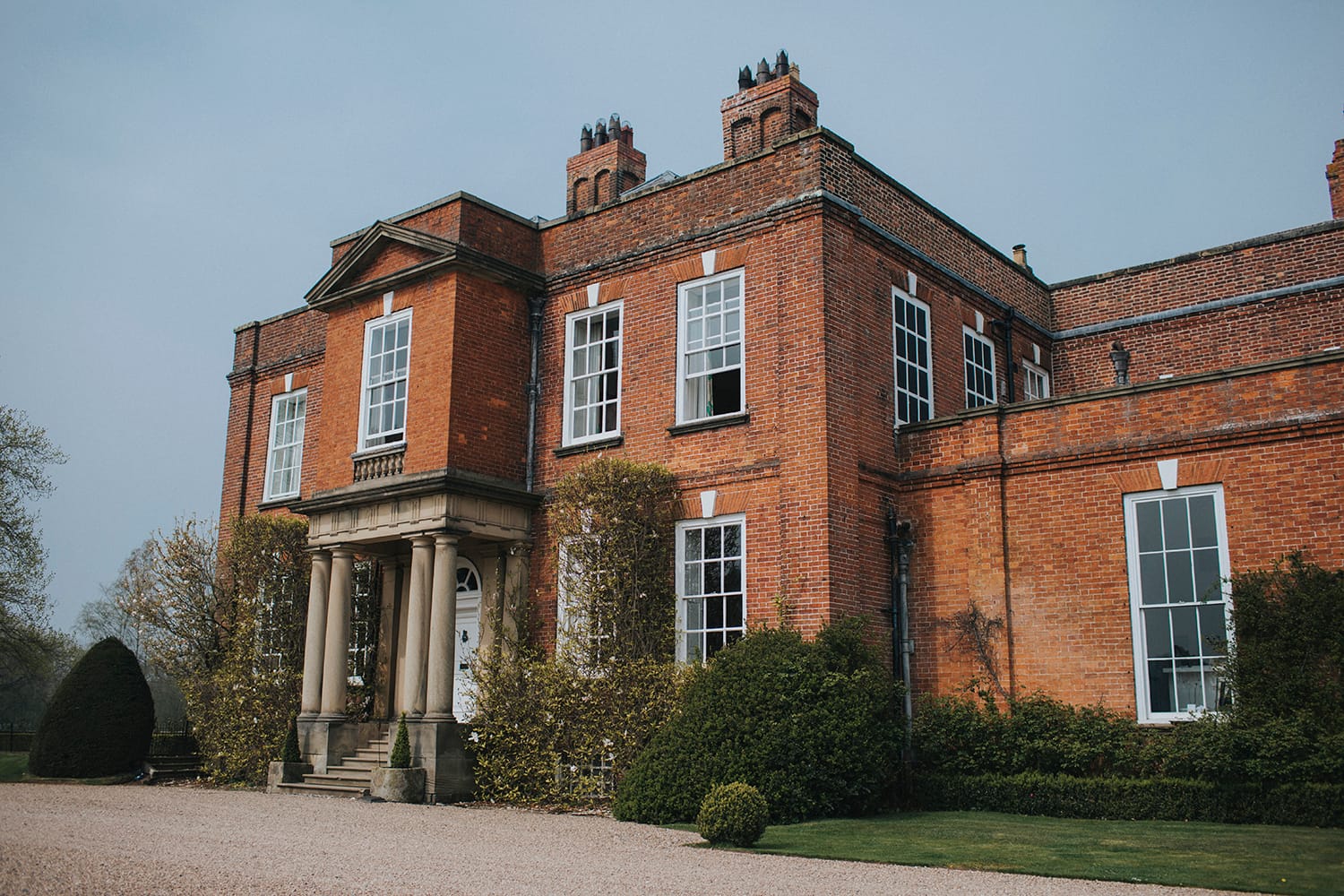 Choosing the perfect location to handpicking the most elegant wedding dresses, a David Austin photoshoot requires some precision planning. Rising at dawn to gather fresh foliage and waiting patiently throughout the day for the most exquisite light. Everything is considered to showcase our roses' natural beauty, and we couldn't have picked a better location.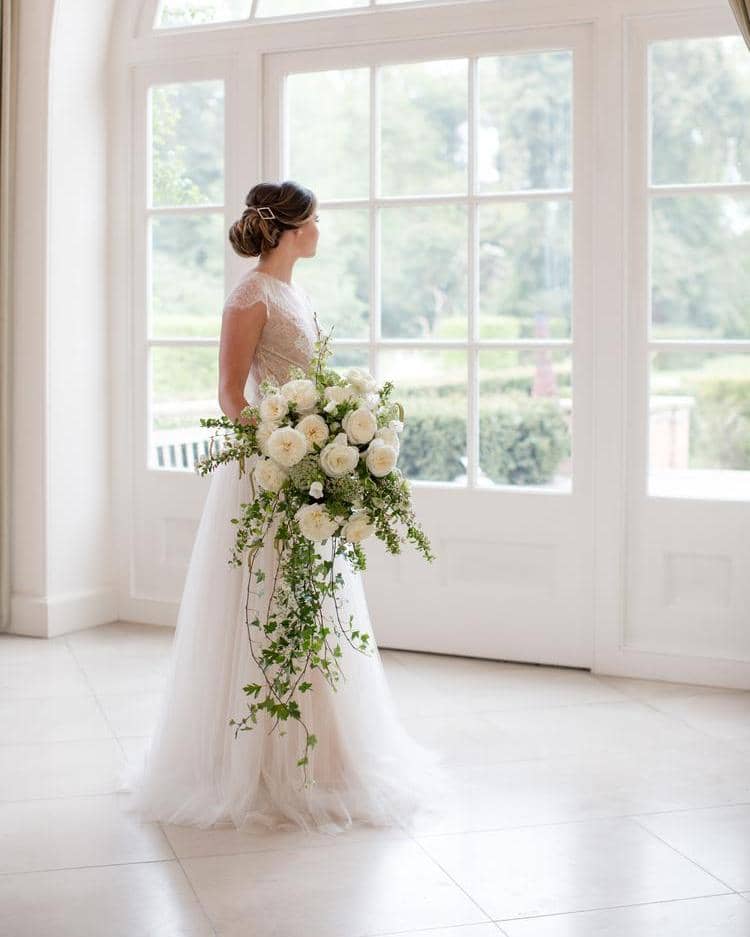 The grand rooms with tall ceilings and large sash windows allow the light to flood into the rooms, creating numerous photo opportunities. We loved this composition with our bride holding on to her magnificent bouquet of Leonora roses. A dramatic but natural shot by our talented photographer Becky Goddard.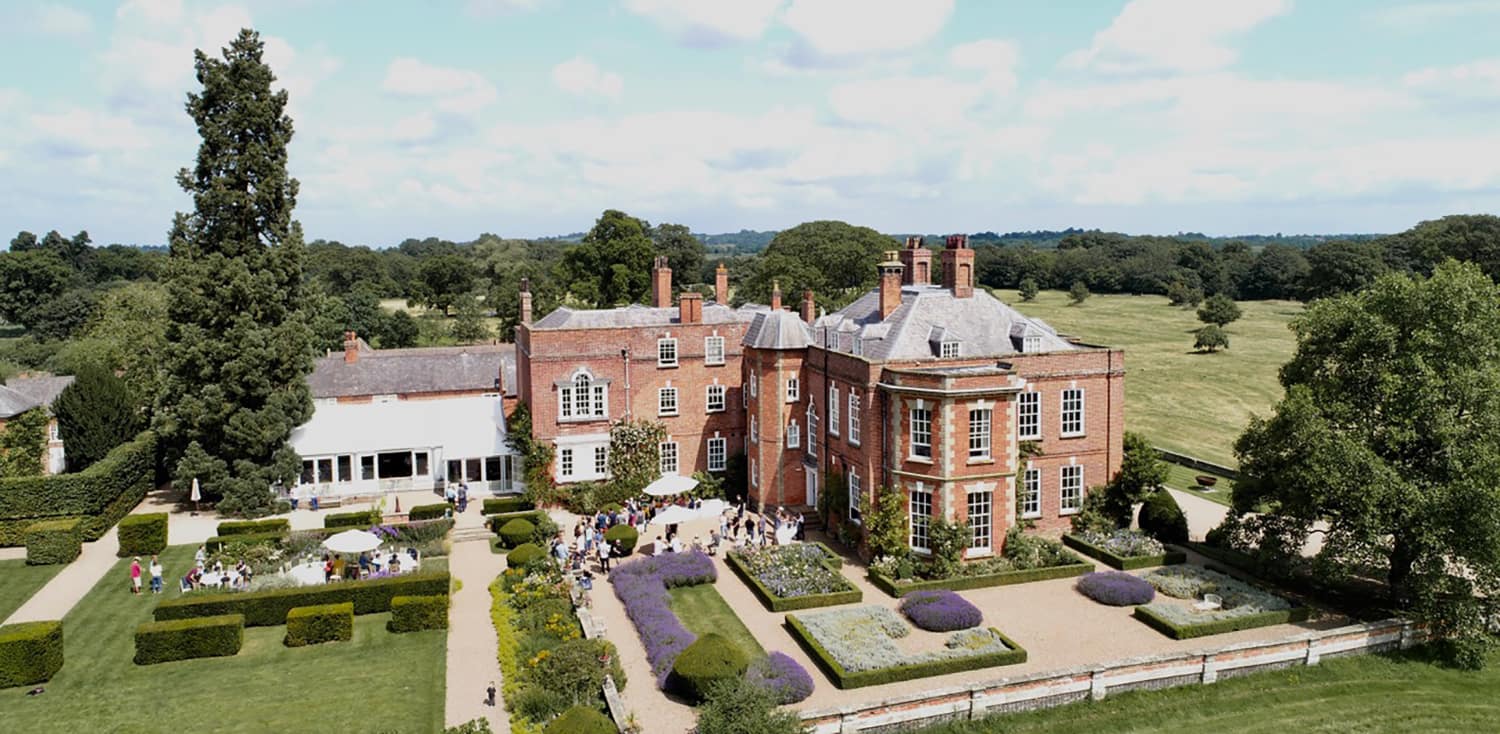 Every inch a family home since 1843, Iscoyd is not stuffy or formal but relaxed and welcoming – a classical Georgian house with a modern attitude.    From grand urns to simple vases on a windowsill, there are so many settings at Iscoyd to be creative with your florals.
We also had a bit of fun and designed a heart-shaped wreath, using Eugenie roses, to position on the wood-fired pizza van, which can also be hired out for your special day.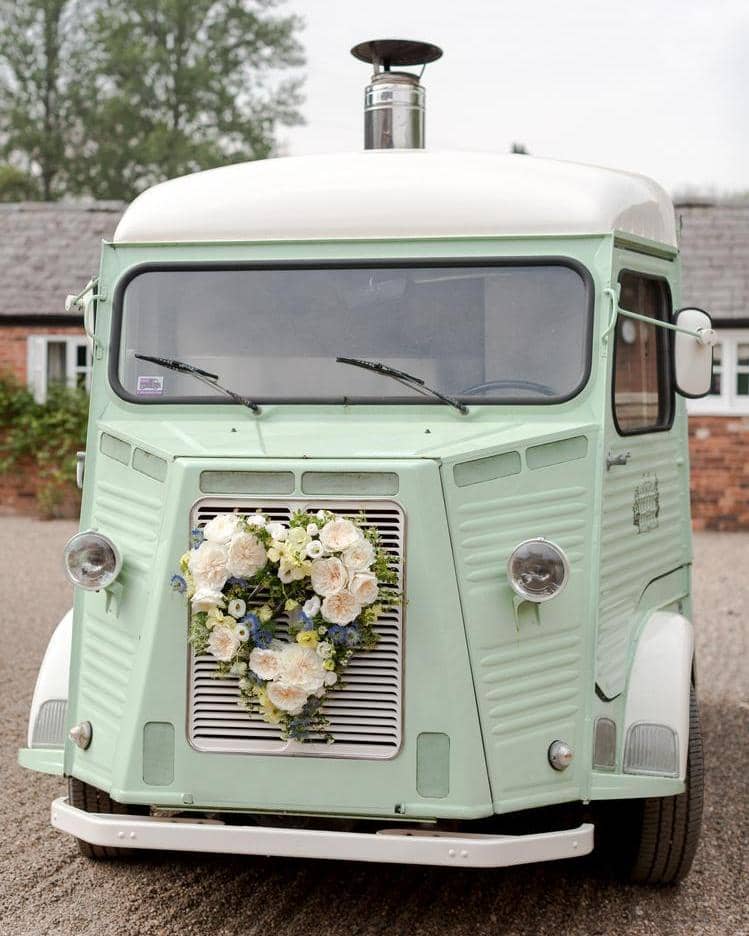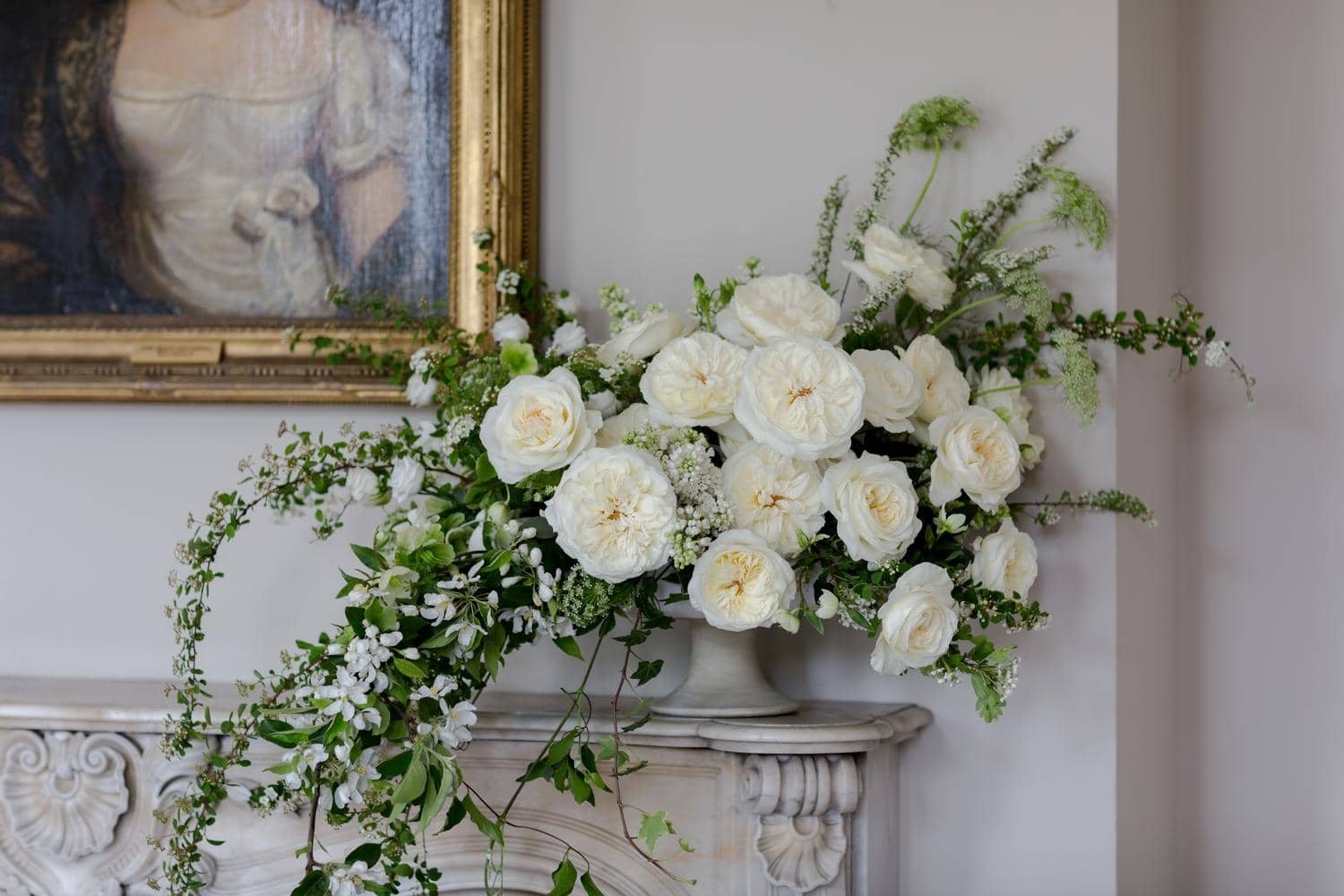 Each wedding at Iscoyd is an entirely bespoke event. They don't do packages or formulas but work with you to help create the wedding you dream of.
It proved to be a perfect location and venue for our wedding photoshoot, and we can't wait to go back. We hope we've helped inspire your dream wedding day with our luxurious roses at an extraordinary location.