Wave farewell to winter and welcome the joys of spring into your home. As the warmth of the sun streams through the windows, breathe in the fresh scent of spring blooms and the joyful colours of the season.
Roses that Sing of Spring
With pops of cheery colour and joyous sunny shades, our posies capture the gleeful spirit of spring. Beatrice with her radiant, buttery blooms, the pure simplicity of Patience, the soft peachy romance of Juliet and the golden glow of Edith.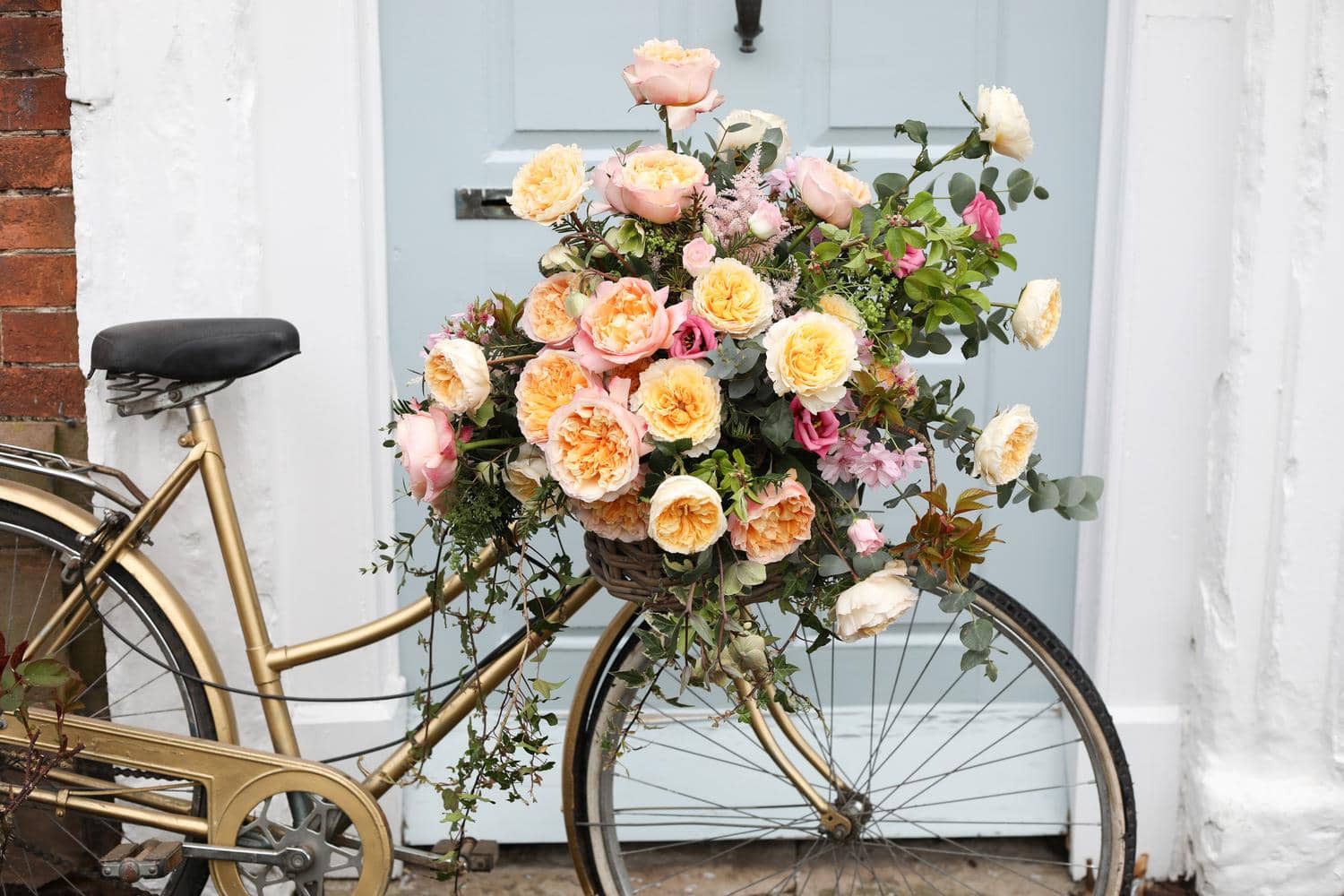 There's something magical about those first rays of Spring sunshine. A time to gather inspiration from carefree woodland walks and bring them home in a basket full to the rim with prettiness. Not even April showers could dampen this picture perfect scene.
As the garden comes back to life, a simple vintage watering can makes the most charming setting. Or a joyfully rustic wreath, to capture the spirit of the season as you throw open your doors and welcome spring into your home.