"If I had a flower for every time I thought of you… I could walk through my garden forever", Alfred Lord Tennyson. The rose, a symbol of romance that has inspired poets and painters with its beauty for all time.
This Valentine's day treat someone special to a work of floral art. From a single bloom with soft and tender petals to the cascading charm of a magical bouquet. The feminine allure of princess Constance is kissed with the hopelessly romantic Keira. And with her classic elegance, Juliet brings everything together perfectly.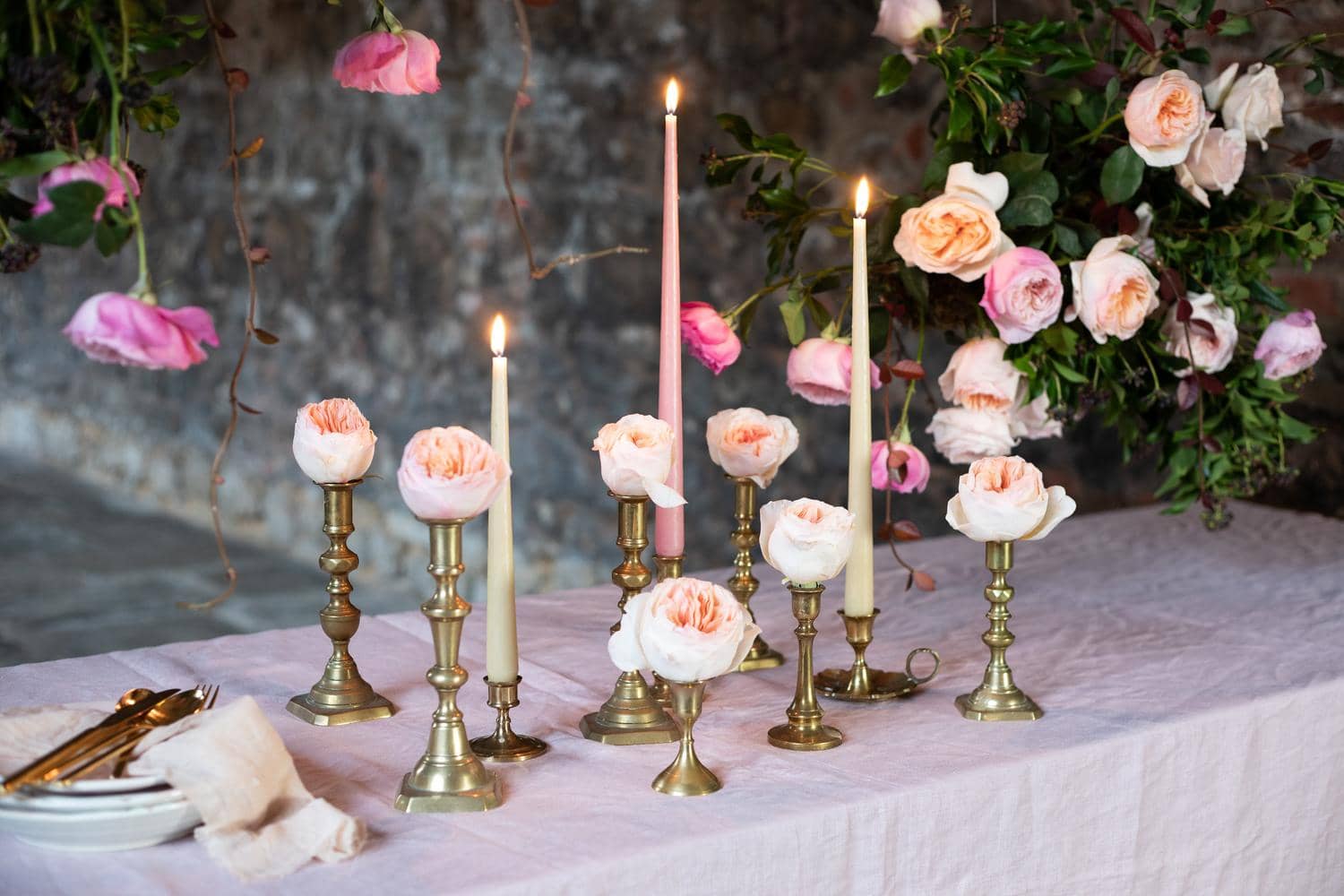 The Perfect Setting for Romance
With beauty at its heart, create a scene overflowing with passion and romance. The prettiest picture in shades of pink and blush. A whimsical wonderland with playful details, a table set for the most romantic of evenings.
Little touches that capture the magic of Valentine's day. Candlelight and Champagne, or maybe even a proposal to sweep you away to a fairytale dream.
With love from David Austin Roses.